Get practical tips on looking after the mental health of yourself and those around you, on our special 'Blue Monday' webinar.
The webinar will be presented by Penny Aspinall, who will be using her 25 years' experience as a counsellor and trainer to provide insight and advice into how you can maintain your wellbeing.
This session will provide information and practical ideas on how you can protect your own mental health and identify signs of when we, or those close to us, are starting to struggle.
Blue Monday is the name given to the third Monday in January, commonly referred to as the most depressing day of the year. Following the challenging events of 2020, we want to do all we can to help you remain healthy over the winter months.
After this session you will be able to:
Understand the mental health continuum and recognise when to seek help
Deal with and alleviate stress
Realise the unhelpful impact of perfectionism and presenteeism on our mental health and how to address it
Manage your online activities to maintain your digital wellbeing
Penny Aspinall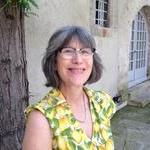 Penny has extensive experience across the public and charity sectors. Starting as a counsellor and trainer with Relate in 1992, she has since moved on to counselling posts with the University of Huddersfield and the University of Leeds, where she developed and managed an extensive group work and psychoeducational training programme for students, as well as delivering staff training on mental health awareness.
More recently, Penny was Head of Disability, Counselling and Mental Health at the University of Bradford. She has been working freelance with Charlie Waller as a consultant trainer for the Workplace programme and a trainer on the Universities and Colleges programme since August 2018.
Programme:
12pm: Login available
12.30pm: Presentation
1.15pm: Q&A
1.30pm: End
Cost
Member £0 (VAT exempt)
Standard £0 (VAT exempt)
To note
Payment online via debit or credit card only; proforma invoices are not available.
Full terms and conditions apply.
Closing date: 9am, Monday 18th January 2021.