By investigating the wider significance of anti-money laundering rules, equip yourself for encountering any aspect of these regulations and how to demonstrate compliance.
It is crucial for all regulated individuals – including trade mark professionals – to understand the regulations' knock on effects.
For firms and attorneys, it is important to understand the ways in which compliance with anti-money laundering (AML) regulations can be demonstrated, and the potential risks associated with non-compliance.
This webinar will develop your understanding of the circumstances in which AML regulations may be relevant, and the ways in which they are applied.
You will leave with a range of technical know-how and practical tips for managing risk and supporting your clients in this area, ensuring that the scope of your practice and understanding remains broad.
This webinar supports skill set 4.1 Finance, of the Advanced Competency Framework.
Learning outcomes
Understanding the application of the money laundering regulations
Practical tips on demonstrating compliance
Understanding the circumstances in which the regulations may apply to your practice
Meet your speakers
Amy Bell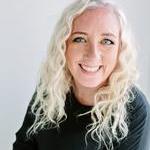 Amy is Director and Founder of Teal Compliance and Teal Legal, and author of Solicitors and Money Laundering and Compliance That Works.
Amy is a Compliance Consultant with a passion for helping firms adapt to the changing legal landscape. She has many years' experience in working with law firms.
Amy's team provide support to law firms, through consultancy services and training to help everyone in the firm to understand compliance and how to apply risk management principles to improve client service and deliver efficiencies.
Amy is a member and former Chair of the Law Society's Money Laundering Task Force, where she represents the Solicitors profession at Government and in Europe. She is also the author of the Law Society's Anti-Bribery Toolkit and their Anti Money Laundering Training courses.
Amy is a regular speaker for the Law Society, the ARK Group, MBL Seminars as well as local Law Societies.
Shelley Edwards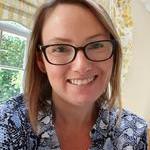 Shelley is a solicitor and joined the IPReg team as Head of Registration in October 2017 after 11 years in a regulatory and public law team of a London firm.
Her role at IPReg includes overseeing IPReg's Authorisations, Assurance and Education functions.
She has experience working within a number of professional regulators across different sectors including healthcare, telecoms and the legal sector leading major change programmes, advising on law, process and procedure.
In her native New Zealand, Shelley was a Barrister practising criminal law with a special interest in youth criminal justice.
Programme
12pm: Presentation
12.45pm: Q&A
1pm: End
Cost
Member £0 (VAT exempt)
Standard £30 (VAT exempt)
Please note
Payment online via debit or credit card only; proforma invoices are not available.
Closing date: 9am, Tuesday 6th September 2022.