Part or Qualified Trade Mark Attorney (or working towards) London (part remote working)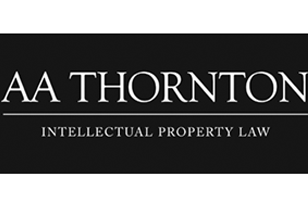 AA Thornton IP LLP is a leading Intellectual Property firm with headquarters in London. Our team of committed and passionate individuals includes patents, trade mark attorneys and litigation solicitors, who work with clients across a huge range of technologies and commercial fields.
We have an exciting new opportunity for an outstanding candidate to develop their career within a highly regarded expert team. Responsibilities will include:
Advising on availability, infringement risks, ownership, exploitation and enforcement issues
Advising on and obtaining trade mark, design and domain name protection
Trade mark portfolio management
Our ideal candidate will have an excellent academic record alongside experience in a trainee trade mark attorney role, either working towards part or full qualification or who may already be fully qualified (the right person is more important than the exact level of qualification and so is flexible). Ideal candidates will have a keen desire for on-going learning and development, with a solid foundation of experience within the trade mark profession which may have been gained in-house or private practice. The key qualities we are seeking from a trade mark attorney include:
Excellent attention to detail as well as strategic skills
An ability to express themselves clearly and concisely – both verbally and written
The ability to work independently (including remotely) as well as part of a team
An appetite for working hard and being an integral part of a highly-qualified team
Well organised and reliable with a commitment to excellent client service
A commitment to professional and career developmen
An interest in supporting the firm's business development activities
It is our aim to create the very best solutions for our clients' needs. In order to deliver a focussed client service, it is important that the individuals we employ are pro-active in contributing ideas, creating solutions and seeing them through. Our team of trade mark attorneys receive a broad range of work, which encompasses a variety of clients from different commercial sectors, providing a challenging and intellectually stimulating career.
At AA Thornton it is our people that make the difference, and therefore we take a person centred approach to ensure that our employees are fully supported and their individual needs are taken into consideration. To facilitate this, a fully qualified trade mark attorney will supervise all aspects of ongoing training and provide wider support, guidance and a point of contact. We also work hard to ensure our internal communication, wellbeing and inclusion strategies are a business priority and underpin our belief that everyone should be able to bring their whole self to work. We are committed to recruiting the very best talent from a diverse pool, providing training and putting in place appropriate adjustments, to nurture that talent. We offer flexible working and are working towards a truly agile workforce post pandemic. It is an exciting time to join the firm. Visit our website at www.aathornton.com, to find out what our clients are saying about us and meet our team of attorneys.
Please apply by email with your CV and a covering letter to the People Team at [email protected]