Senior Trade Mark Administrator c£45,000++ - Essex (Remote Working Available)
Dawn Ellmore Employment Agency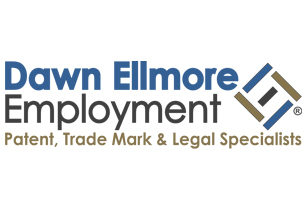 An unmissable opportunity has arisen to work in a fantastic firm, as they seek a Senior Trade Mark Administrator to join their growing team based in Essex. Our client has a vast trade mark portfolio and their work is only going to increase!
This role would be suited to an individual with solid trade mark experience and will involve a wide array of trade mark prosecution work. Your daily responsibilities will include; filing trade mark applications, responding to official office actions and completing varied correspondence on behalf of the attorneys to send out to the firm's clients. Candidates that hold the CITMA qualification are preferable. As well as this, organisation and communication skills are a must for this role as well as strong IT skills.
Offering a highly competitive salary in line with the responsibilities on offer and the opportunity to have a great work/life balance, this is not to be missed. If you think you thrive in a fast paced role and would enjoy a role that recognises your hard work and commitment, then please do get in touch to find out more…
For further information please contact Daniel Airey: [email protected] or Georgia Pearse: [email protected] or telephone for a confidential discussion on 020 7405 5039.