Senior Trade Mark Administrator c£45,000++ (Remote Working Available)
Dawn Ellmore Employment Agency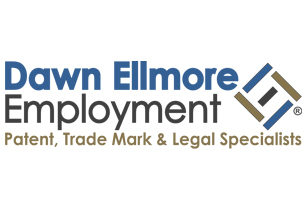 An outstanding opportunity has become available for a Senior level Trade Mark Administrator to join a leading firm in their London office. This role would be ideal for an individual who is seeking a new challenge to utilise their trade mark experience and join a successful and friendly team.
Our client is seeking an experienced individual with around 5 years+ trade mark formalities experience and a wide array of trade mark tasks are on offer here. The role will entail filing of trade mark applications, plenty of client liaison, as well as completing required documentation and correspondence. In addition, our client is looking for strong communication skills, enthusiasm and a commitment to high quality work. Ideally you will be CITMA qualified and will have some exposure to Web TMS, however this is not a prerequisite.
You must be pro-active and efficient and really enjoy the challenges that a role in intellectual property has to offer. A great starting salary and benefits package are on offer along with a great work/life balance. If you fit the profile and are looking for your next move, please get in touch today for more details!
For further information please contact Daniel Airey: [email protected] or Georgia Pearse: [email protected] or telephone 020 7405 5039 for a confidential discussion.