Senior Trade Mark Paralegal – London
Dawn Ellmore Employment Agency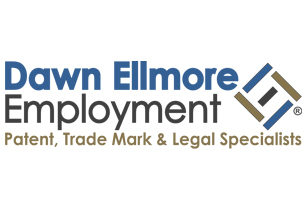 We are thrilled to be working with our client, a prestigious law firm, in their search for a Senior Trade Mark Paralegal to join their London team. This role is a superb opportunity to gain a role in a highly sought-after firm and industry. This opportunity is ideal for an individual with a sound background in Trade Mark prosecution and opposition work, that wants to gain their next step within this profession. You should ideally be in possession of the CITMA Paralegal Certificate, combined with a paralegal and formalities skill set.
You will be required to provide a full senior level support service to the trade mark team in London. Clear communication, organisation and eye for detail is a must, along with the ability to handle the high level of workload within the department. You will be involved with some of the finest work and well-known brands in the industry, so an opportunity not to be missed!
For further information please contact Daniel Airey – [email protected] or Georgia Pearse – [email protected] or telephone for a confidential discussion on 020 7405 5039.