Trade Mark Attorney - Sheffield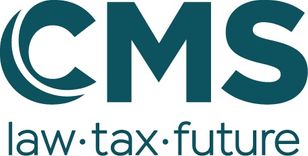 Excellent opportunity for an ambitious trainee or qualified Trade Mark Attorney to join our expanding Northern Team and be part of a future facing, international law firm.
About CMS
CMS is a Future Facing firm. With 75 offices in 43 countries and 4,800+ lawyers worldwide, we combine deep sector understanding with a global overview, giving us the ability not only to see what's coming, but to shape it.
CMS is well equipped to help our clients face the future with confidence. We are driven by technology and readily embrace the possibilities it opens up for developing new and better ways of delivering legal services. Our bold approach to a changing future ensures that we nurture our employees and recruit top talent.
About the role
CMS has the largest trade marks team in the UK comprising 7 partners and 40 associates, with over 20 years' experience of managing trade mark portfolios based across our offices in London, Sheffield and Glasgow. Our trade marks team offers the breadth and depth of expertise of a boutique firm with the size, coverage and commercial approach that comes from being set within the sixth largest law firm globally. CMS's IP team is ranked Gold by the World Trademark Review.
Our full service IP practice is staffed by solicitors, barristers, patent attorneys and trade mark attorneys, all of whom work alongside specialist practice managers and dedicated paralegals.
The Trade Mark team has a breadth of expertise and an international outlook, with a track record in high-value brand protection, development and management work. We advise clients across a range of sectors, including consumer products, technology, financial services, media, real estate and retail.
We are looking for passionate and ambitious trainee or qualified Trade Mark Attorney to help us grow our offering in the North. You will manage the trade mark portfolios of high-end clients who regularly push the boundaries of trade mark law, making for an exciting and challenging working environment. The role is Sheffield-based and you will work with the Sheffield and London Trade Mark Teams, assisting in all aspects of trade mark portfolio management, including disputes and litigation.
Responsibilities include:
Drafting arguments and submissions
Advising clients on the registrability of marks
Reviewing watch notices
Drafting trade mark specifications
Dealing with Registry objections
Undertaking clearance searches
Liaising with foreign attorneys
Assisting with various contentious matters including trade mark litigation claims, trade mark opposition and cancellation actions
Preparation of evidence
Undertaking legal research
About you
We are looking for candidates with a next-generation mindset. Candidates should be motivated, enthusiastic, interested in developing their knowledge of IP law and trade mark prosecution, and committed to furthering their career as a Trade Mark Attorney.
The ideal candidate will have:
Completed some or all of the Trade Mark Attorney qualification process and/or have up to 2yrs PQE
Effective organisational and prioritisation skills
Experience working to tight deadlines in a fast paced environment
Excellent attention to detail
Good communication skills, both written and oral
Experience working autonomously and as part of a dynamic team
A flexible and pro-active attitude
Equal opportunities
At CMS, a next-generation mindset is woven into all we do. We're diverse, supportive and inclusive, embracing our corporate social responsibility and creating a culture of sustainability in which every one of our people, whatever their background, can maximise their potential and thrive.
For further information about CMS' diversity initiatives and programmes, please click here to view the diversity pages on our website.
Please apply online or contact a member of the Talent Acquisition team if you have any questions. For information regarding our competitive range of benefits please visit our Rewards & Benefits page on our website.

Please note that CMS have a preferred agency panel in place. Only applications submitted via the portal at the point of instruction will be accepted.