Trade Mark Formalities Paralegal (Contract) - London
Dawn Ellmore Employment Agency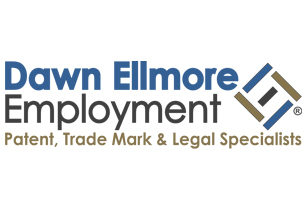 Dawn Ellmore Employment have just been instructed on a new role in one of our top clients firms in London! We are seeking a Trade Mark Formalities Paralegal who has previous experience working within Trade Marks.
This opportunity would suit an experienced person who is currently looking to take a step up into a well-established firm. Those who hold the CITMA certificate will be looked upon favourably – although this isn't essential!
Duties will include:
Trade Mark administration, inputting data and monitoring the firm's deadlines. So organisational skills, a high level of accuracy and excellent communication skills are a must in order to be successful.
Preparing official trade mark documentation, applications, cancellation notices, portfolio management including formulating trade mark specifications for filing at the UKIPO and EUIPO. Instructing overseas attorneys.
Liaising with both clients and authorities regarding the trade mark application process.
This is an excellent opportunity to work for a client who truly cares for their employees and where there is plenty of room for progression! If you match the requirements and are seeking that next step on the ladder – then apply ASAP!
For further information please contact Daniel Airey – [email protected] or Georgia Pearse – [email protected] or telephone for a confidential discussion on 020 7405 5039.