Trade Mark Formalities Paralegal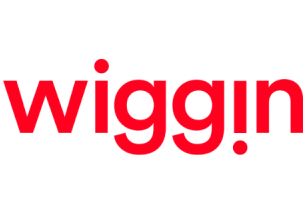 About us
Wiggin is a law firm that specialises in media, technology and intellectual property. We advise clients on the financing, exploitation and protection of their creative and commercial assets. Our mission is to help clients to realise the value of their ideas in a digital age. For more information, see www.wiggin.co.uk.
Our firm is on a sustained upwards trajectory and has doubled in size, both in revenue terms and lawyer numbers since 2015. Recent milestones on our path to becoming the destination law firm for a digital world includes the combination with computer games law firm, Purewal & Partners, and the launch of a new telecoms team, and expanding our Brussels office with local experts.
Our culture is unique among law firms – both in what we expect from our people and the way we create value in the industries we serve. We empower people, expect commitment and excellence, and celebrate when we achieve it.
Our values are at the heart of everything that we do and define Wiggin as a workplace: being visionary, authentic, unified, responsible and excellent across-the-board.
There isn't a typical Wiggin person. We aim to build teams that are diverse in thought, perspective and experience to provide a more rounded service to our internal and external clients.
The team
Our intellectual property team is widely regarded as market leading. We provide a one-stop-shop 360˚ IP service (with the exception only of patent filing) advising on the full spectrum of legal issues connected to IP rights, with a fast-growing integrated trade mark and design portfolio management and strategy practice, a busy litigation practice, and significant commercial work.
Our trade mark and design portfolio practice advises on all aspects of trade marks and brand protection across the entire brand life-cycle. We regularly advise a range of clients including many household names providing strategic trade mark advice, enabling clients to search, protect, preserve, exploit, enforce and defend their brands, including in an international context.
The combined team (some 25+ IP lawyers) is ranked in Gold tier by World Trade Mark Review, and described as being "a trailblazer in the brand protection space"; recent quotes include: "They are the best trade mark team in the UK in terms of filing strategies, protection, monitoring, licensing and litigation".
The team has been recognised with a number of awards and has recently won the Managing Intellectual Property 2021 awards for Firm of the Year - UK trade mark (prosecution) and Firm of the Year - UK copyright.
The role
The role would suit someone with 1-3 years trademark experience to work within a vibrant, busy team as a Formalities Administrator. The role offers excellent training and progression in all aspects of trade mark formalities.
You will be involved in the day to day activities of Wiggin's trade mark practice and would work under the supervision of the team, that provides full administrative support on trade mark matters.
The successful candidate should also have excellent communication skills, the ability to work independently and will have a commitment to producing high quality work.
Duties include but are not limited to:
Filing UK, EU and IR trade mark applications.
Instructing foreign applications.
Checking incoming post/fax and emails for actions/deadlines.
Managing diary and other reports required for the efficient running of the trade mark portfolio.
Updating trade mark portfolio management databases (e.g. WebTMS).
Input and management of deadlines and reminders.
Monitoring the status of pending matters and liaising with foreign agents regarding the same.
Reporting to clients on the status of trade mark applications.
Preparation and filing of correspondence and forms at various trade mark registries (Inc. renewals, recordals, etc.).
Experience of filing design applications would be preferable, but not essential.
Other ad hoc duties as and when required depending on level of experience.
Role Requirements:
Good academic/educational background to A level standard or equivalent.
CITMA Paralegal Certificate (preferred but not essential).
1-3 years previous trade mark administration experience
Excellent attention to detail.
Excellent organisational skills.
Working knowledge of trade mark portfolio management databases.
Working knowledge of Word, Excel, Outlook
Excellent level of both spoken and written English.
A proactive attitude and methodical work process.
Personal attributes:
Strong eye for detail and a desire to achieve high standards.
Strong communication skills.
Ability to organise and manage deadlines and prioritise workloads.
Ability to work well in a team and independently.
Strong work ethic.
Desire to learn and take on feedback.
The successful candidate should be able to demonstrate an interest in the area of IP.
Wiggin prides itself on acting for industry leaders across its sectors of focus while maintaining a unique culture which seeks to provide its employees with a truly enjoyable and rewarding working environment.
Wiggin provides a fantastic opportunity for individuals to progress their career within a collaborative team, and we are looking for people who are excited by the opportunity to contribute to that growth, whilst developing their own expertise.
If you are able to demonstrate the requisite experience and would like to be considered for the role, please apply without hesitation.
If you would like to apply for the role please email your CV to [email protected]