Trade Mark Paralegal / Administrator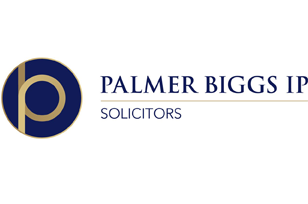 PALMER BIGGS IP is a well-established 'top tier' (Legal 500 and Chambers & Partners) boutique IP law firm with a strong reputation in the market.
We are looking to recruit a Trade Mark Paralegal / Administrator.
This is an excellent opportunity for a truly remote working position offering top quality work, and to work with a range of clients (from SMEs to very well-known global brands).
The candidate can be based anywhere in the UK (not specific to any region) provided they have a good internet connection.
The candidate must be passionate about IP, self-motivated, pro-active, extremely organised and have very good IT skills. The position will often involve working collaboratively with other members of the team, so good communication skills are essential. The candidate should ideally have the CITMA Paralegal Certificate or at least substantial experience working in a trade mark and designs department. Experience working with WebTMS would be advantageous and experience in the following.
Trade mark and design formalities
Completing and submitting registry forms for trade mark and design applications, oppositions, renewals, and other registry filings / actions at UKIPO, EUIPO and WIPO
Creating new cases on internal systems and docketing system
Docketing deadlines and reminders and updating when matters progress
Preparing and filing design applications at the UKIPO
Attending to trade mark and design renewals
Liaising with foreign attorneys
Review status of files and liaising with fee earners with reminders or deadlines
Preparing portfolio reports
Conducting trade mark searches
Supporting marketing opportunities
Assisting with some other business clerical tasks
This is an excellent opportunity to become a long term member of an exciting dynamic boutique IP law firm with great ambitions for the future, and to work in a very friendly yet professional atmosphere.
We are looking to offer full-time employment for this role, but part-time would be considered.
Please send applications – to include CV with covering letter, details of your current work, responsibilities, and salary expectations to: [email protected]
For further information please contact us on email on [email protected] or call Gemma for a confidential discussion on 01293 553000.
All applications will be treated in confidence.