Trade Mark Paralegal/Formalities Assistant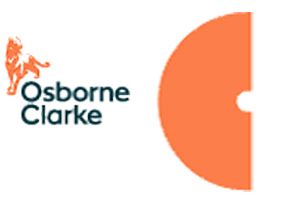 We have an exciting opportunity for a Trade Mark Paralegal/Formalities Assistant to join our IP team in London on a full-time, permanent basis.
Our client base includes many leading retail, technology and media companies so it's not surprising that we are a 'go to' firm for some of the most complex and novel trade mark/IP questions. The team regularly manage large trade mark/IP projects and transactions for clients based in Europe, the US and Asia, providing advice on everything from trade mark strategy and prosecution to enforcement and licensing issues.
The team also handles disputes in all forms of intellectual property, whether through alternative dispute resolution, litigation in the national courts or the opposition of trade marks at the UKIPO, EUIPO or in the relevant national offices. We are also an acknowledged leader in growth areas such as digital transformation, social media, online broadcasting and gaming.
Key responsibilities
Preparing and filing trade marks (and renewals and other trade mark recordals) directly at the UKIPO, EUIPO, WIPO and instructing overseas agents
Instructing trade mark searches
Effectively and proactively managing client portfolios using WebTMS
Preparing detailed costs estimates
Proactively take responsibility liaising with clients and local agents and reporting on the prosecution of trade marks
Reviewing incoming and outgoing correspondence to identify key information, statutory deadlines, timetables for future activity/requirements and other docketing details
Running a docketing diary, issuing reminders to the team's solicitors/trade mark attorneys and ensuring that the diary for relevant cases is always current
Due diligence related to trade mark portfolios including auditing of data from national IPO and other commercial databases
Trade mark records management - use of the firm's database to ensure all activity is docketed and able to be audited at all times
Proactively identify opportunities, actively contribute and be involved with ad-hoc projects as given by the team
The team
Our IP Disputes and Trade Marks team in London is led by Chambers rated Arty Rajendra. The team also comprises 4 further Partners, 5 Senior Associate, 4 Associates, 4 Paralegals and a Trainee Solicitor.
Technical skills and experience
You will have experience in trade mark paralegal, formalities and administration activities including database experience using Web TMS or other similar trade mark databases. You will also have experience of managing large client portfolios and liaising with overseas trade mark agents. Excellent IT, written and verbal communication skills, organisation and time management are also essential.
The CITMA paralegal qualification is also highly desirable.
The candidate
You will:
Demonstrate a 'can-do', positive work ethic;
Be decisive, responsible and take ownership of issues that arise;
Be flexible and show openness to change;
Have the ability to remain calm under pressure, demonstrating prioritisation skills;
Demonstrate attention to detail (in particular recording data and deadlines);
Being able to competently produce and format letters and documents; and
Be a competent user of various computer packages, Outlook, Word, Excel.
Salary and benefits
We offer competitive salaries and generous benefits.
For more information or to apply
At Osborne Clarke we welcome direct applications - if you would like any further information about the role, or the firm, we would be delighted to hear from you. Please contact, in complete confidence, Rachael Hardwick (Recruitment Advisor) on [email protected]