Trade Mark Paralegal – South West England
Dawn Ellmore Employment Agency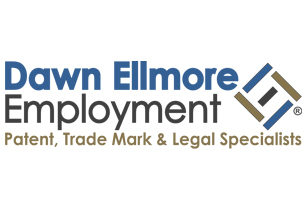 A brilliant opportunity for an experienced Trade Mark Paralegal to join our client in their bustling office has just arisen. In this role you will be responsible for many of the important tasks necessary to ensure the smooth running of a successful trade mark team, including;
Preparing documentation relating to trade mark applications
Corresponding with clients and managing queries relating to IP
Liaising with the attorneys both locally and internationally
Remaining up-to-date on client details and updating internal systems accordingly
Many other ad hoc duties
The successful candidate will have 2 years+ experience with trade marks and will be looking to take their next professional step in IP. The CITMA qualification is desirable but not a requirement for the role. As well as this, our client is looking for communication skills, enthusiasm and a commitment to high quality work.
This is an unmissable opportunity to learn more about your professional field, as well as develop fruitful relationships with impressive colleagues. An attractive salary and benefits package is on offer with the role – apply now to find out more!
For further information please contact Daniel Airey – [email protected] or Georgia Pearse – [email protected] or telephone us for a confidential discussion on 020 7405 5039.