Trade Mark Paralegal to £40,000++Part Remote Working Available (London)
London and/or remote working
Dawn Ellmore Employment Agency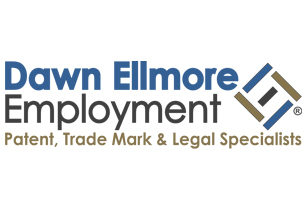 A brilliant opportunity for an experienced Trade Mark Paralegal to join a leading firm in their London office has just arisen. This role promises plenty of varied work, as well excellent opportunities to progress.
The successful candidate will have at least 3 years' experience within a similar Trade Mark Paralegal role. The CITMA qualification is desirable but not a requirement of the role. This is a fantastic opportunity within a progressive firm that are offering a varied range of trade mark tasks including; filing trade mark applications, responding to official office actions and completing varied correspondence on behalf of the attorneys to send out to the firm's clients.
A competitive starting salary and benefits package are on offer for the successful individual along with an enviable work/life balance. Get in touch now to find out more…
For further information please contact Daniel Airey – [email protected] or Georgia Pearse – [email protected] or telephone for a confidential discussion on 020 7405 5039.