Trade Mark Paralegal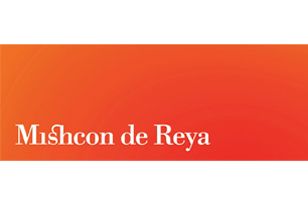 The firm
Mishcon de Reya is an independent law firm, which now employs more than 900 people with over 550 lawyers offering a wide range of legal services to companies and individuals.
Based in London and Singapore, the firm services an international community of clients and provides advice in situations where the constraints of geography often do not apply. The work it undertakes is cross-border, multi-jurisdictional and complex, spanning six core practice areas: Corporate; Dispute Resolution; Employment; Innovation; Private; and Real Estate.
Mishcon de Reya has grown rapidly in recent years, showing more than 70% revenue growth in the past five years alone. In 2015, the firm moved into a purpose designed building on Kingsway, and has converted to both an alternative business structure and LLP.
Mishcon de Reya prides itself on the diverse range of people who make up the Firm. The central role played by the Academy, the firm's in-house place of learning, development and new thinking, and its active and innovative social impact strategy are reflected in its Investors in People Platinum standard.
The team
The services provided by our Brands group embrace the full life cycle of a brand, from creation through to protection and enforcement. We are experts in trade mark and design filing, but we go beyond this. We add value to businesses by playing a strategic advisory role – finding the right legal strategy to best support your commercial strategy.
Our team of Partners, Associates, Trade Mark Attorneys and Paralegals means we can match the issue with the requisite level of expertise and experience. Whether your brand is new or established, or expanding into new markets, regions or sectors, we can ensure your rights are fully protected and ready for commercial exploitation.
We operate across five key areas – clearance (including acquisition), filing, monitoring, disputes and domain names – working in tandem with our IP disputes and commercial contracts groups. We have strong relationships with industry bodies across a variety of sectors and work closely with the UK and EU Intellectual Property Offices, and the World Intellectual Property Organisation. We were also the first leading UK law firm to launch a brand management business, as we recognised how the legal and commercial requirements of brands overlapped. MDR Brand Management is a team of brand management specialists who have spent their careers working with some of the world's most prestigious brands.
The role
This is a fantastic opportunity for someone looking to develop within a trade marks practice, and will suit a candidate looking to grow their trade mark experience, or an experienced Paralegal who may have completed their LPC and is now looking to begin their career within trade marks.
The Paralegal will be the main point of contact for enquiries relating to the portfolios that they support both internally and externally with clients and will be responsible for diary management, working both independently and as part of a team.
This is a rare opportunity for someone to gain experience with direct client contact so excellent interpersonal skills, as well as accurate written and verbal English language skills, are essential.
Duties and responsibilities
Pre-filing
Assist with, and prepare estimates for, pre-filing searches
Prepare estimates for TM filings
Liaise with local attorneys over foreign filing and priority requirements
Prosecution
Preparing and filing trade mark applications
Monitor status of applications in electronic diary and pro-actively engage with local attorneys
Respond to objections and prepare and file Extensions of Time and reports of publication, Registration as required
Deadline management
Review and interpret all correspondence for relevant deadlines and add/review appropriate deadlines and reminders
Actively manage the diary and all deadlines on assigned matter
Disputes
Prepare reports of opposition/cancellation timetable, and cooling off/suspension requests
File oppositions, and assist in obtaining advice from overseas agents
Support collation of evidence of use, and evidence of registration in other jurisdictions
Renewals and trade mark maintenance
Proactively review diary and prepare and send renewal reminders
Record registrable transactions at UK and EUIPO
Assist with watching and searching
General
Correspond directly with agents and clients, and work closely with team members to manage their correspondence
Update client TM reports
Assist with administration within practice as required
Person profile
Minimum of one years' experience within a trade marks practice
Ability to carry out all aspects of trade mark and design formalities work accurately
Excellent interpersonal/communication skills, with the ability to build strong relationships both externally and internally across the Firm
Ability to stay calm and work well under pressure
Ability to prioritise workload and demonstrate flexibility when required
Detailed working knowledge of trade mark application processes in UKIPO, EUIPO, WIPO and international
Excellent attention to detail and diligent management of deadlines
Ability to work independently without supervision, as well as being able to work as part of a close team
Flexible and proactive approach with a 'can-do' attitude
CITMA Paralegal qualification desired
Thorough knowledge of WebTMS required
Knowledge of Saegis and Serion desired but not essential
Please note that this job profile is not an exhaustive list of duties but merely an outline of the key components of the role. You may be required by your line manager to take on additional responsibilities when requested.
We strive to create a fully diverse and inclusive workplace where all our people are empowered to fulfil their potential. We are proud of our agile working culture and are always happy to talk flexible working.
You can apply online, please click the link below.