Best Trade Mark Paralegal award winner announced
Rachel Bowerman is the winner of our sponsored award at the virtual National Paralegal Awards this year.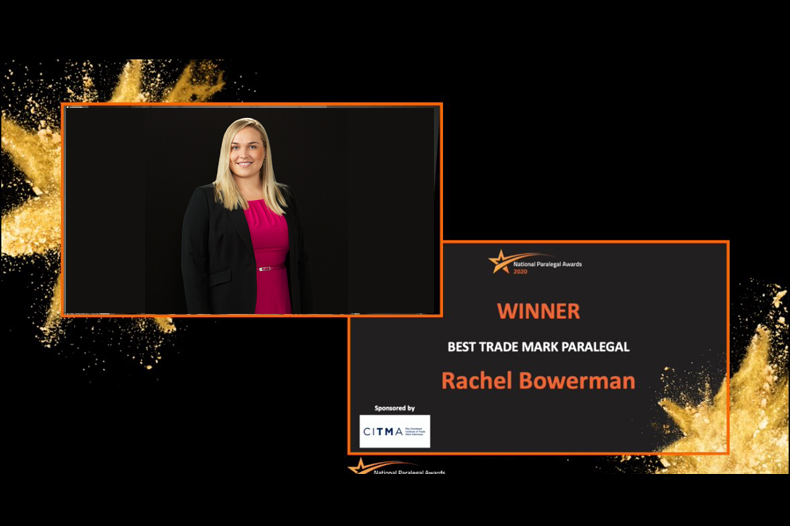 Rachel was up against two CITMA members, Joanna Emery and last year's winner Rebecca McBride.
The National Paralegal Awards acknowledges and celebrates paralegal talent from across the UK. They are organised by the Professional Paralegal Register.
This year's finalists were:
Joanna Emery - Pure Ideas Limited
Rachel Bowerman - Lane IP Limited
Rebecca McBride
The winners were announced on September 18th 020 at a virtual awards ceremony, following the postponement of the in-person event that was set to take place earlier this year.
Trade mark paralegal award winner Rachel Bowerman said:
"I am very pleased the National Paralegal Awards were able to take place this year. It's such a great opportunity to celebrate the hard work of paralegals from around the UK and for them to receive the appreciation they deserve.

"I would like to thank Lane IP and my team, with a special thanks to Dannika Samuel for supporting my nomination. Finally, thank you to CITMA for sponsoring the award, to help bring recognition to the work of trade mark paralegals".
Congratulations Rachel.
Best Trade Mark Paralegal finalist and CITMA member Joanna Emery, managed to scoop the Best Patent Paralegal award – congratulations Joanna.