CITMA mentoring scheme hits early milestones
At only one month old, our mentoring scheme is already helping the career development of members from across the profession with some 100 signups already.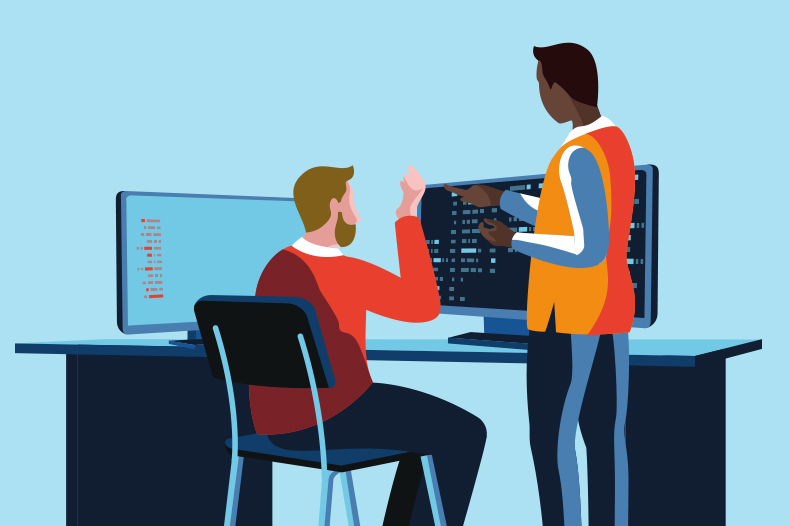 Our mentoring scheme is designed to connect members and mutually benefit from each other's career experience and insight, with participants typically committing to working together for an hour a month for up to six months.
The scheme has tapped into a profession-wide interest in continued development and learning, with mentees ranging from fewer than two to more than 20 years' experience.
Out of those who have signed up to be matched with a mentor, two thirds have been successfully matched – showing that demand for mentors remains high.
70% of our mentors are Chartered Trade Mark Attorneys, and another 22% are CITMA Paralegals.
Sarah Vaughan, CITMA Events Manager, said: "It's great to see such high levels of engagement in CITMA Mentoring from across the membership.
"The scheme provides a learning relationship for participants to listen, share and challenge each other in and is part of our commitment at CITMA to support members' professional development.
"Our members have a wealth of experience and knowledge to share with each other and we look forward to seeing even more of them get involved as the scheme continues to grow."
Join the scheme
Our mentoring scheme is proving valuable to members from across the CITMA community: nearly 40% of those who have signed up to receive mentoring are CITMA Paralegals, and another 40% are Chartered Trade Mark Attorneys.
Additionally, half of mentees have more than five years of professional experience.
When signing up, mentees are invited to identify the particular areas in which they would like to develop their skills through their mentoring relationship.
Our mentees were motivated by the following factors:
80%: career development
68%: networking
61%: strategic thinking
35%: influencing skills
23%: teams management
Our member survey in 2022 demonstrated that the main reason more members don't volunteer with CITMA is that they don't believe they have the time to do so.
The mentoring scheme offers a way to share expertise and skills with a lower time requirement, for a fixed period of time.
To sign up to CITMA mentoring or to learn more about it, please click here