Putting an end to the party
Simon Brydon examines the impact of illegal streaming and explains how it can be tackled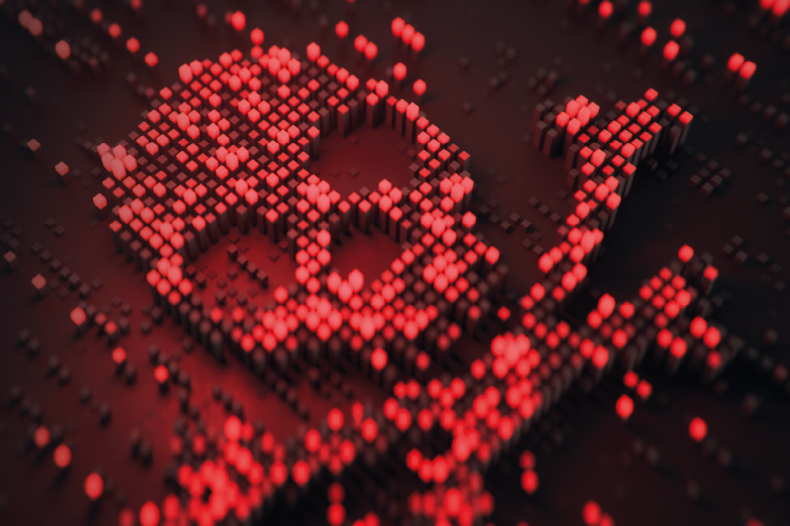 "On the waves of the air... if it's something we can share, we can steal it," sang the Bee Gees on the soundtrack to Saturday Night Fever, one of the biggest selling movie soundtracks of all time.
Today, TV streaming fever is all around us and the party is in full swing.
But, as video service providers compete to host the most entertaining bash, offering original content and live sports over the internet at the touch of a button, uninvited guests are helping themselves to the family silver.
With billions of dollars at stake, it's no surprise that gate-crashing streaming pirates want a piece of the action.
The TV and video industry's revenue losses from digital piracy are eye-watering: research from the Global Innovation Policy Center suggests that between US$39bn and US$95bn is lost each year.
But all is not lost. By paying close attention to how pirates achieve their goals and putting appropriate legal and technological barriers in place, the industry can stop criminals siphoning off revenue that rightfully belongs to content owners and service providers.
Sports: prized piracy jewel
When it comes to premium content, live sport is the jewel.
According to research conducted for Synamedia by Ampere Analysis, the illegal piracy of sports media rights costs the sports broadcasting industry more than US$28bn of potential revenue every year.
Ampere Analysis's extensive ten-country survey of more than 6,000 sports fans who admitted to viewing pirated content pulled no punches, asking them what sports content they pirated, why and how they pirated it, how much they paid and what would tempt them to switch over to legal services.
The research found that while 89% of sports fans use pay-per-view or subscription-based streaming services more than half (51%) still pirate sports services at least once a month.
What's more, of those who regularly view illegal sports content, 52% are paying for some pirate activities.
However, 74% of sports fans said they would be willing to switch from illegal streams if a legitimate alternative was available and if the illegal streams were to become unreliable.
No legal constraints
The inexorable shift from traditional broadcasting to streaming content over the internet (known as OTT) has created fierce competition.
Every broadcaster needs to give customers an excellent viewing experience, offer a competitively priced service and, critically, provide compelling and stand-out sports and entertainment content, all of which requires massive investment.
For legal players, the world of broadcasting is a high-risk, high-stakes business. In contrast, with little-to-no acquisition costs, streaming pirates can run an enviable business model.
Imagine being able to offer customers a 40,000-channel package with highly sought-after live sporting events, every premium TV show and the latest film releases with no geographic restrictions and, most importantly, no content costs.
That's what illegal OTT services do. They are the ultimate media super-aggregators.
Pirates also don't have the constraints of competition law, which decrees that content should be sold to multiple distributors.
A legal broadcaster can't compete with a completely monopolistic distribution and super-aggregated service offering everything a viewer could possibly want at an unbeatable price.
Adding to the problem, social media services such as Facebook, YouTube, WhatsApp and many others provide a ready-made platform for streaming, so it's very easy for them to be used for piracy.
This is not a fair fight.
Multinational paid-TV network beIN Media Group is continually evaluating new ways to fight broadcast piracy which, according to beIN's anti-piracy chief Cameron Andrews, is ubiquitous.
"Piracy has affected broadcasting for a long time, but it used to be piracy of a broadcaster's network, things like card sharing and cable piracy.
While those problems still exist, the main problem for the industry these days – which is potentially an existential threat – is internet piracy. That is happening everywhere; it's an international problem."
A simple Google search will quickly take you into a world of organised crime: industrial-scale professional hackers, criminal technology experts with content aggregators, content wholesalers and content resellers conducting the biggest criminal heist the world has ever seen.
Synamedia currently tracks more than 7,000 organised pirate entities and the 108,000 internet TV streaming (IPTV) entities they supply, as well as 25,225 pirate stream servers.
The technology of OTT delivery makes it simple and cheap to set up as a pirate operator. Pirates steal the content by any means – often by hacking legitimate services.
Then they aggregate all the content together in an unbeatable package at an unbeatable price and accumulate paying subscribers through a network of thousands of resellers or storefronts.
The quality of service that the streaming pirates can deliver often rivals the quality available from a legitimate broadcaster.
Most importantly, the financial rewards on offer and the ease of set-up, combined with the low risk of arrest or meaningful punishment, means the problem will not go away.
Legal redress
The number one – and more or less only – legal solution available to rights owners and licensees is to issue notices to internet service providers (ISPs) requesting that they take down services once pirate activity has been detected.
In the UK, the legal system also has provision for forward-looking judgments allowing for services to be taken down before serious infringement has taken place.
Elsewhere, the situation is much more difficult. In many jurisdictions, takedown notices can be issued only once an infringement has occurred that involves non-compliant ISPs, leading to varying interpretations of what constitutes "expeditious" action on the part of the ISPs that are compliant.
What's more, some outdated legal frameworks allow ISPs to transact with clients without taking any identifying details.
In recent months, there has been significant progress with the likes of YouTube and Facebook. Rights owners now have the tools available to them to take down illegal streams on these platforms.
The European Parliament has put forward recommendations to the European Commission to submit a proposal for legislative change via its new Digital Services Act, including amendments to the IP Enforcement Directive to extend and harmonise blocking injunctions and takedowns.
The UK has been very much at the forefront of blocking injunctions.
The first live blocking injunction was issued by the High Court in March 2017 to tackle the illegal streaming of live Premier League matches. T
his was renewed and enhanced with new techniques such as Dynamic IP blocking for the 2021/22 season. Other sports right owners, including major boxing promoters and UEFA, have followed suit.
The latest order tightens protection by compelling UK and Irish ISPs to block the IP addresses of pirate servers so that subscribers cannot access them.
The blocking order's owners appoint an anti-piracy partner, such as Synamedia (which specialises in IPTV piracy), to identify the IP addresses of the pirate services behind the illegal streams, capture evidence of their criminality and then notify the ISPs in real time.
Under the legal obligation imposed on ISPs by the High Court, these IP addresses are then blocked by the ISPs so that users cannot view the streams using regular means.
Other avenues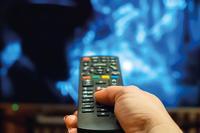 Although it might feel as if legal action is only a last resort, there has been some success with legal investigation and prosecution.
For example, in October 2021, the International Broadcaster Coalition Against Piracy announced a lawsuit in New York against South Asian pirate services branded as Desi TV and Live TV, for US$26m.
Other lawsuits filed in 2021 and awaiting decision include those against Chitram TV (for more than US$31m) and MyIndianTV (for more than US$26m in damages plus injunctive relief).
Meanwhile, on this side of the pond, in an initiative aimed at preventing the illegal supply of IPTV streams, police officers and investigators from the Federation Against Copyright Theft visited addresses across the UK over the course of summer 2021 to serve cease and desist notices to a number of individuals suspected of supplying illegal streaming services.
Then, following police investigations, various arrests in connection with suspected illegal streaming resulted in sentencing and imprisonment.
Collaboration needed
Fighting streaming piracy requires collaboration and solutions to demotivate pirates at every point along the video distribution chain.
Rights holders can do their bit by requiring OTT security – for example, mandating watermarking in their licensee contracts.
But, as most content is not exclusive to a particular provider, co-operation is needed to ensure that solutions address all sources of pirated content.
Everyone, from content network and cloud service providers through to ISPs, payment providers, chip manufacturers, anti-piracy tool vendors, rights owners, streaming providers and legislators, needs to work in concert to combat and outwit these gate-crashers.
From a technological standpoint, tackling streaming piracy requires both protective and proactive approaches and solutions to deter, detect and disrupt the pirates.
For example, Synamedia's intelligence-based model leverages AI alongside human intelligence – including undercover investigators and experts in cybersecurity, psychology, criminology and sociology – to monitor and map the piracy supply chain and orchestrate legal and technical takedowns.
The best parties will always attract gate-crashers. And with billions at stake, OTT pirates will not leave without a fight.
But by watching every move the pirates make, we can minimise and disrupt their antics and keep the streaming party swinging for its invited guests.
Read the full issue