In memoriam: Remembering Brian March
Senior members of the CITMA community offer their reflections on the life of a respected colleague.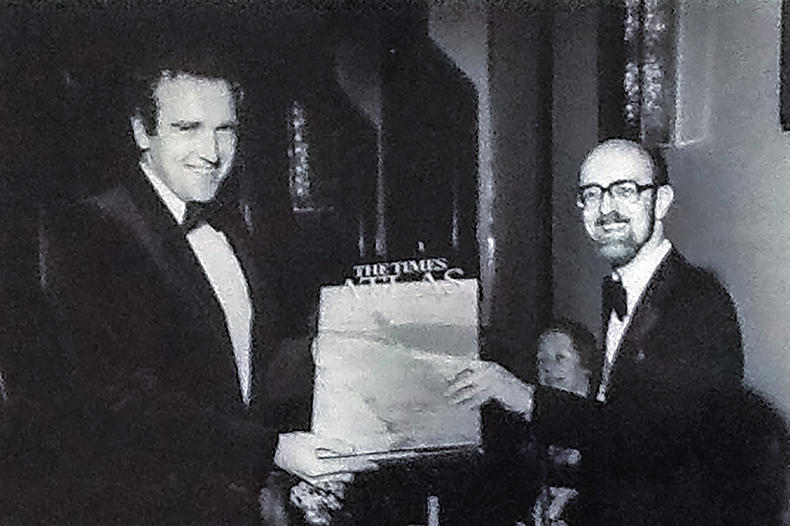 "At the Institute's annual dinner and dance in April 1981, Brian March was presented with a copy of The Times Atlas as his prize of choice for having achieved the highest mark in the Entrance Examination 1980," recalls Chartered Trade Mark Attorney and former CITMA President Keith Havelock. "Thus began a distinguished career, as well as a growing interest in and connection with the Institute, in which he was to play a leading part in the years ahead."
Brian spent the whole of his career with his family firm, Wildbore & Gibbons, operating out of the City of London. Its clientele included household names in the wine and spirits field, among many others.
Brian was the great-great-nephew of one of the firm's founders, Benjamin Wildbore, and his father Eric was also a leading member of the firm for many years.
By 1987, Brian had become sole principal of the firm. "He confessed to a friend at the time of the firm's centenary that in virtually every decision he took as principal, he always considered how his father would have reacted," Havelock says.
Elected to the Council of the Institute in 1987, Brian went on to become President in 1998. His term was notable in many ways, Havelock notes. "He led a delegation to Parliament that gave evidence as part of a Department of Trade and Industry inquiry into Trading, Trade Marks and Competition; he was instrumental in bringing about the Institute's change of name to include the word 'Attorneys'; he arranged for every annual dinner and dance he presided over to be entertained by the Band of the Royal Engineers; and he represented the Institute on the Standing Advisory Committee on Industrial Property (SACIP) on many occasions. Also, amusingly, his picture as President was published in the Daily Mail against a backdrop of the lights of Piccadilly Circus with his comments on trade mark issues of the day."
Havelock remembers Brian as a "devoted family man and supporter of Arsenal FC". "His retirement party in 2010 was held in a private box at Highbury. In a speech on that occasion, Brian was warmly thanked for his outstanding contribution to his profession, his unfailing courtesy and his much-valued friendship.
"Sadly, Brian's retirement was dogged with ill health, and his premature death in March will cause widespread regret. However, his memory will be held in deep respect and affection by his many friends."
Another former CITMA President, Chris McLeod, also remembers Brian fondly. "Brian and I went back quite a long way," he says. In the late 1980s, McLeod worked at the Trade Marks Directory Service (TMDS) when it was based in Hatton Garden. "The firm was owned by Wildbore & Gibbons, and I remember being slightly scared when I was told that Mr March was coming in to make an announcement."
When Brian arrived, "his warmth and openness came through as he informed us that they were selling part of the company to CPA, but that it was business as normal".
"Our paths crossed many times over the years," McLeod recalls, "including the two years I spent working at Wildbore & Gibbons, during which I could always rely on Brian for a clear view and some light relief, sometimes at the expense of my football team. I echo Keith's sentiments and will always remember Brian fondly."
Click here to view the full CITMA Review as a PDF
More CITMA Review: