Keeping the UK at the forefront
Keynote speakers, Minister for IP Amanda Solloway MP and IPReg Chair Lord Smith, told Autumn Conference delegates about their plans to improve the IP regime in the UK.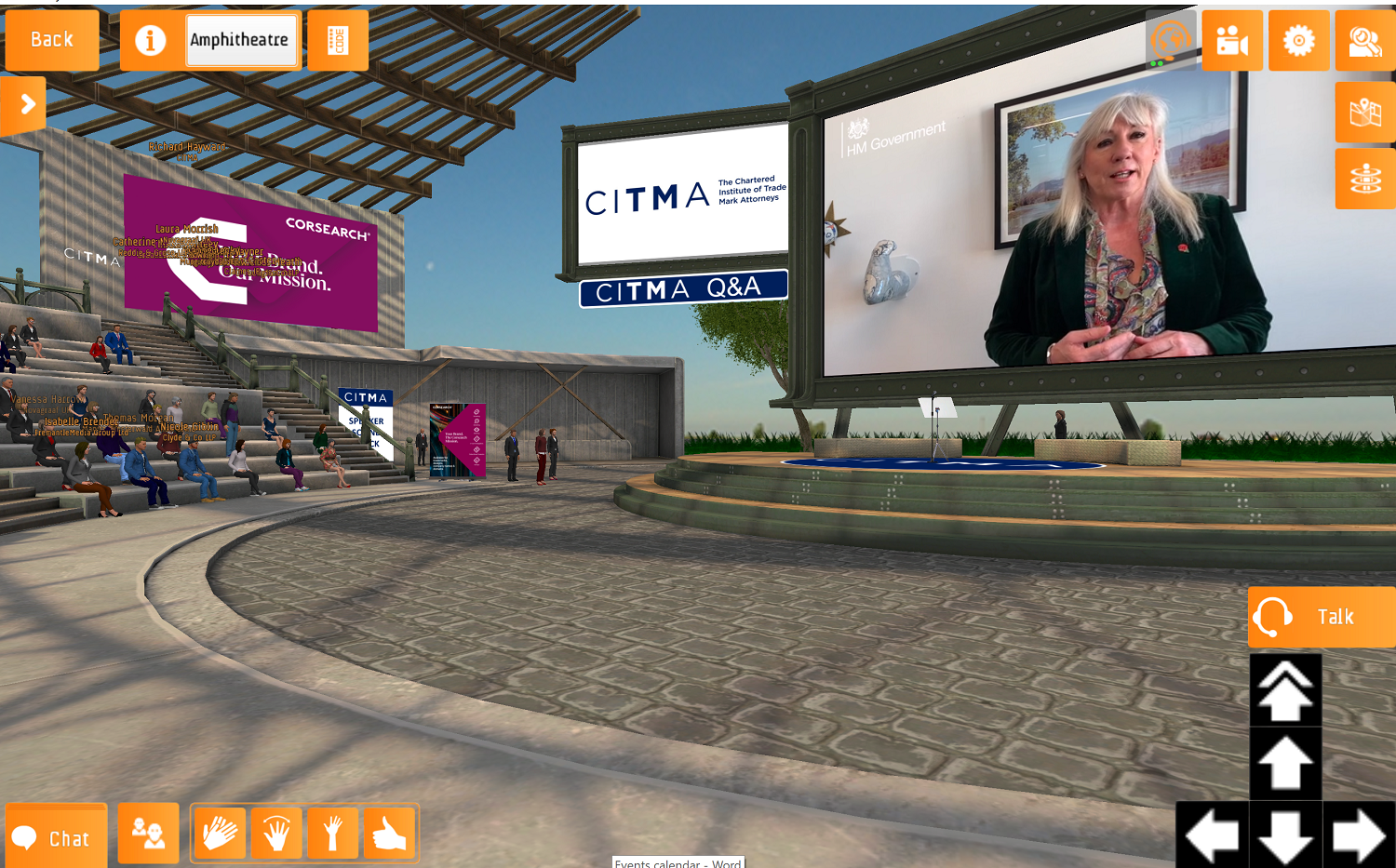 Amanda Solloway MP told delegates that the Government is working hard to make sure that the UK's IP framework "is in the best position to support the UK" at the end of the transition period, describing the UK's IP regime as one of the world's best.
After meeting our President Richard Goddard earlier this year Ms Solloway told delegates she realised just how important the role the trade mark attorney profession plays in the success of the UK economy is.
"I valued that opportunity, which helped me understand first-hand the real importance of CITMA and its members to the IP community" Ms Solloway told delegates.
"This organisation and its members reach right across the economy, few other professions have contact with virtually every sector," she added.
Ms Solloway plans to work closely with us and other key stakeholders to ensure that the IP framework is efficient and keeps the UK at the front of innovation and creation.
"Only with the support of stakeholders like you, working closely together, can we hope to realise the framework to its fullest effect."
Ms Solloway also informed delegates that Government is working hard to find a suitable solution for address for service following the call for views that took place earlier this year.
IPReg to improve educational roots.
IPReg Chair Lord Smith informed delegates that IPReg has already started to review the performance of the educational roots into the IP profession.
Following complaints from trade mark students on the university courses about the quality of content provided IPReg has decided to make the educational roots one of its priorities.
IPReg wants to make sure that the courses leading to qualification are:
High quality
Well taught
Well run
Up to professional standards
"It's not good enough for us just to have a 'once every five years exercise of accreditation or reaccreditation'." Lord Smith said. "We need to monitor between times, we need to respond to issues, and we need to respond to student feedback".
Over the coming years, IPReg will work closely with the relevant universities to improve the quality courses provided.
It also plans to undertake a thorough review of all the rules, regulations, procedures and governance to improve the way it works. Lord Smith told delegates that IPReg will shortly be launching a call for views to help this area improve. This will also include the delivery of CPD, so it is not just a tick box exercise.
"As we embark on this review, your views and thoughts will be extremely welcome" Lord Smith told delegates.