Legal industries excel at London Legal Walk
CITMA joined forced with more than 800 other organisations to raise funds for the London Legal Support Trust .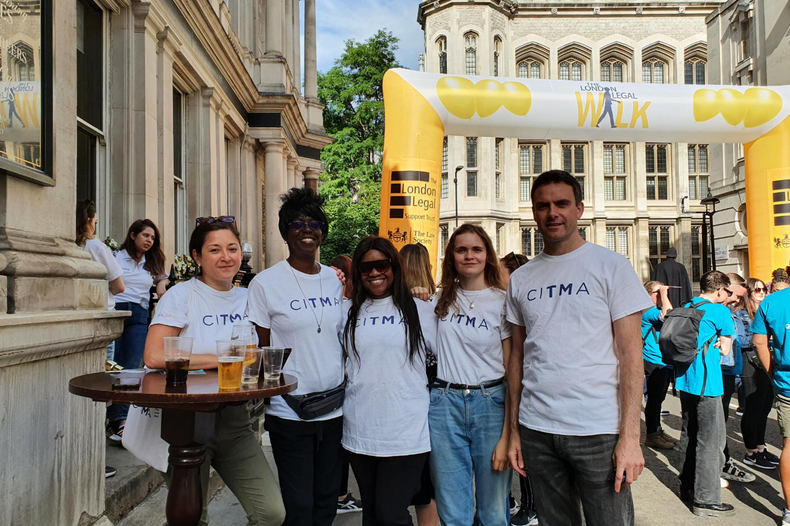 Helped along by beautiful weather, we were one of the first teams to complete the 10 kilometre route along the Thames, making our way from Inner Temple to Vauxhall, before crossing back over the river to return through Westminster.
The London Legal Support Trust works to raise funds for pro bono legal advice in London and the South East. It strengthens the network of pro bono and discounted schemes which ensure that legal support remains accessible to everyone who needs it.
In the UK, two out of three people don't know how to access legal advice, and more than 14 million people would be unable to afford it. Therefore, the work undertaken by the London Legal Support Trust is both invaluable and timely.
So far, the event has raised a total of more than £325,000, raised by the friends, family and colleagues of the 125,000 team members involved.
If you would like to donate via CITMA's fundraising page, you can do so by clicking here.