CITMA Paralegal Representative Review: 2022
Paralegal representative Kane Ridley reflects on a packed year: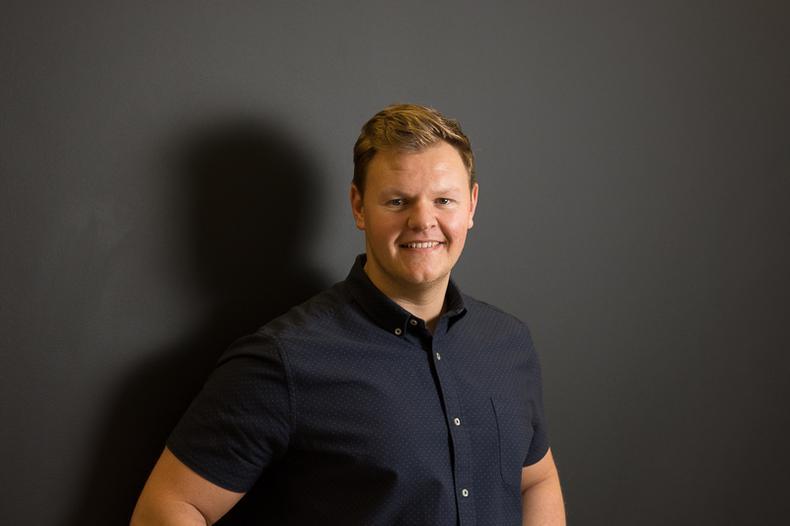 As we approach summer 2022 and with the world and travel opening up, I hope you are either freshly back from or looking forward to a summer vacation.
2022 has indeed been a busy year for the CITMA Paralegal committee and working groups, which I will touch on later.
After serving my first term as CITMA Paralegal representative on council, entirely in lockdown, I was delighted to have been invited to serve a further two year term.
I hope that this time I will be able to attend many more events and have the chance to say hello in person to a much wider group of the CITMA Paralegal membership.
One of my main objectives over the next two years is to increase participation within the membership for developing CITMA Paralegal events and content, as it is vital we have a wide variety of voices contributing to the learning opportunities and content we produce.
I will also aim to increase the opportunities for Paralegals to network and participate in business development - Both areas which I personally believe will become core parts of paralegal responsibilities as the profession and technology advances.
CITMA Paralegal Course & Exam 2022
We conducted our second online CITMA Paralegal exam, with 124 students sitting the paper virtually. The course was again predominantly delivered via online lectures however we were delighted to wrap up the 2022 course with an in person exam refresher session.
It was great to get a chance to meet future CITMA Paralegals and the feedback of this 'in person' event was very positive. We are actively exploring how to combine online and in person elements for future courses.
The exam took place on the 10th of June and I know that the papers are currently with the examiners, we hope to be able to publish the list of successful candidates in August.
A big well done to all members on the exam working group for the dedication shown on this course, especially around busy working schedules.
CITMA Paralegal content, CPD and the 2022 Paralegal Seminar.
The Paralegal events working group have been hard at work to ensure that there is ample opportunity for the membership to accrue the required 8 hours Continuing Professional Development (CPD). For further information on CPD, you can find the full guidelines on the CITMA website.
On the 17th February we hosted a 'Brexit and the impact of trade marks" webinar which had over 200 attendees, it was a great way to start the year. In May I had the pleasure to chair an insightful discussion on 'Everyday controls for staying on top of data protection'.
The next webinar takes place on the 14th July, where we will be hosting a webinar offering an update on Chinese filings, to sign up you can access the link here. Looking further ahead, in October we will take a deeper look into non-use requirements and we will finish up the CPD calendar year in November with a webinar focusing on anti-counterfeiting.
Paralegal Seminar
I am delighted to say that the 2022 CITMA Paralegal seminar will be an in person event held in London at the offices of Gowling WLG.
The seminar takes place on Thursday 22nd September and there is a very exciting programme aiming to ensure you are kept up to date on topics such as domestic copyright law, IP due diligence and personal career development.
Attendees can expect to collect three hours' CPD and there are networking drinks at the conclusion of the talks.
Of course in December the CITMA Christmas Lunch will be held at The Royal Lancaster and I look forward to meeting up with as many Paralegal members as possible.
As you can see, both CITMA Paralegal working groups have been hard at work to ensure that there is plenty of content to keep the membership engaged.
Overseeing both groups and providing the vital link between working groups and council is the Paralegal Committee, chaired by Daniel Smart.
The Committee has been hard at work on many diverse topics, from the continual improvement of the Paralegal course, the revision of CITMA Paralegal Competency and discussions over different educational offerings that will benefit the membership.
Online Formalities course
In November 2021 CITMA released the online and on demand trade mark formalities introductory course.
This interactive online course is aimed at new formalities staff with less than six months' experience and can give a solid grounding on basic principles during those early days.
The course, created by members of the CITMA Paralegal Committee, has had great traction and I would urge people, particularly in management positions, to utilise this tool as part of their new starter training structure.
As you can see, there is still lots to look forward to for the remainder of 2022. If you would like to participate in a CITMA Paralegal working group, want to send us ideas on potential CPD content or even if you would like to present a webinar on your favourite subject you can email me at [email protected] or contact any of the CITMA staff who would be happy to get back to you.
Have a great summer and I look forward to seeing you at a CITMA event in the near future.
Kane
Author
Head of Trade Mark Services, Keltie LLP