CITMA Paralegal representative review
How have trade mark support staff adapted to working remotely, online learning and Brexit – CITMA Paralegal representative Kane Ridley provides his thoughts on a very different year.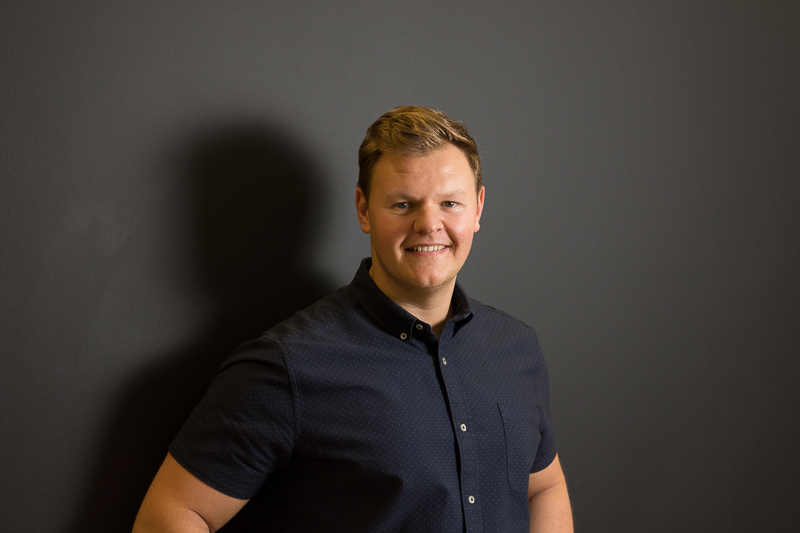 As I sit here and write my summary of how we, as trade mark support staff, have carried out our duties over the last year, it is hard to comprehend just how seismic the shift has truly been.
From historically being a mainly office based work force to working from home as a result of the Covid-19 pandemic. Sofas, kitchen tables, beds and anywhere practical around the house has become our daily workplace.
As has been well documented, Microsoft Teams, Zoom, Skype and many other video calling platforms have become the norm, as well as interruptions from kids, pets and of course those online purchase deliveries.
On top of this, Brexit happened. A whole new terminology entered our daily working lives such as cloning, comparable and opting out. Many of our trade mark support staff and database managers up and down the country were faced with ensuring internal records were correct, cloned cases were added to systems, new deadlines observed and representation formalities completed.
All of this achieved whilst working from home. For those directly involved in this work for their companies – my congratulations on a job well done, it wasn't an easy task.
Despite all of this, the trade mark profession has come out of the other side in a very healthy condition, with a record number of filings received at IP offices around the world at the start of 2021. There is a lot of work ahead and we as paralegals couldn't be in a better position to support our colleagues.
CITMA Paralegal Committee
In November 2020 CITMA announced the creation of the newly formed CITMA Paralegal committee.
The committee (chaired by Daniel Hardman-Smart, Stobbs and vice chaired by Catherine Wiseman, Barker Brettell) oversees all aspects of the paralegal membership with the main objectives being to ensure members receive improved CPD opportunities and more events aimed at CITMA Paralegals. It also has overview of the working groups and reports directly to CITMA council.
The committee also aims to raise the overall profile of CITMA Paralegal members.
CITMA Paralegal Exam
The CITMA Paralegal course and exam was for the first time in its over 20 year history held exclusively online.
Whilst a big part of this course and exam will retain a face-to-face element when guidelines permit, it is noted that an online course can cater to those who wish to sit the exam and are not based in and around London.
A big thank you to students who sat the 2020 exam and who provided valuable feedback to CITMA regarding how the online course and exam was conducted. This feedback will help us refine and improve the online aspects of the course going forward.
CPD
Continuing Professional Development (CPD) was introduced in 2019for CITMA Paralegals and 2021 will be the 3rd year over 200 CITMA Paralegals will complete their eight hours of CPD.
This initiative was introduced to develop and maintain the high level of standards we have come to expect from trade mark support staff whether you are working as administrators, formalities or trade mark paralegals.
Running for a calendar year, you must complete eight hours' CPD and be sure to have a reminder set to submit your CPD declaration in time. For further information on CPD, you can find the full guidelines on the CITMA website.
CITMA Paralegal events
In order to facilitate CPD for CITMA Paralegals, I must congratulate the great work contributed by the CITMA Paralegal events working group. A small unit of dedicated and experienced paralegals who give up their free time to set, structure, present and chair CITMA Paralegal webinars and seminars.
Already this year we hosted a Brexit Q&A with representatives from the UK IPO's database and policy teams, a webinar on searching and clearance and recently we looked at how you can make soft skills work hard for you.
Looking ahead towards the remainder of 2021, on the 10th June there is a webinar on transactions and recordals.
The annual CITMA Paralegal Seminar is scheduled to take place in October and the year will be closed out with a webinar based around renewals and maintenance in November.
Another initiative started by CITMA during the pandemic were the popular paralegal coffee mornings. This was an informal forum for paralegals to meet, have a coffee and share experiences of working from home during lockdown and the difficulties we are all facing.
Mental health has been an important topic during the pandemic and CITMA alongside IP inclusive has carried out some great work on this subject. Please remember to look out for yourself and colleagues. Speak to each other often, look after your physical health and try to keep active, but most importantly, talk to someone you trust if you are concerned about your mental health.
There are articles and support resources available on the CITMA website. LawCare and Jonathan's Voice are both organisations which support our profession
I am now serving my 2nd year as CITMA Paralegal Representative on council. On a personal note, it has been great to meet and work with such a fantastic collection of truly talented professionals.
If you would like to contact me on any of the above, to discuss topics of interest or to volunteer your time to CITMA you can email me at [email protected].
All the best for the rest of this year as and when it is safe to do so, I look forward to meeting our paralegal membership in person soon.
Author
Head of Trade Mark Support, Keltie LLP