Out of office
We asked a selection of CITMA members to let us in on what they get up to in their off-work hours. Here's what they told us about the things that bring them balance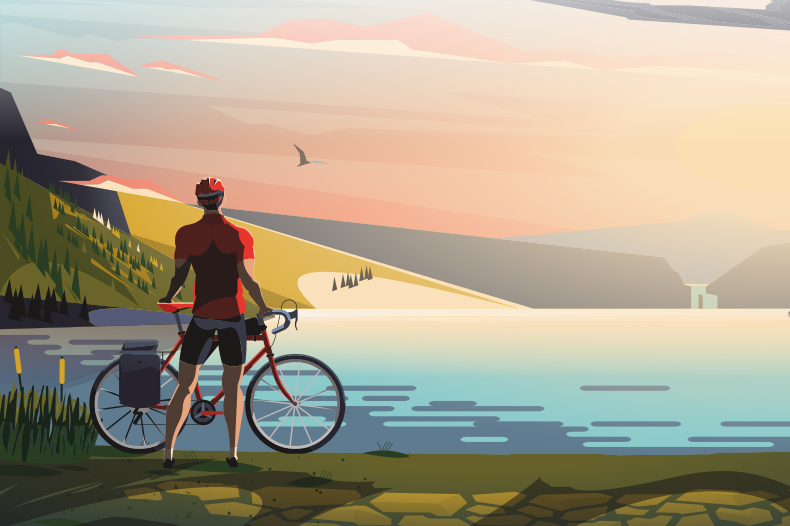 The cyclist
Chris Hoole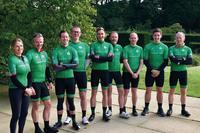 I rode at a club level as a junior, but my interest in cycling waned slightly during my university years.
In the late 1990s and early 2000s, competitive cycling was still relatively niche, lacking sufficient popularity for the smallest of university clubs, even in what is now regarded as the UK's cycling centre, Leeds.
Fast‑forward to 2014. Leeds had just hosted the Tour de France Grand Depart, and cycling fever was raging through the UK.
That same year, I was introduced to a local, growing cycling club, Alba Rosa. Having had a longstanding itch to race at senior level, in just a few months I moved from competitive commuter to obsessive, amateur racer.
A year later, I joined Appleyard Lees. I soon learnt that the firm had a strong contingent of runners and cyclists, and that it embraced and encouraged active and competitive sport. It's a good fit: one key advantage of cycling is the ability to train around work.
Commuting to and from the office made up a large part of my training, with evening and weekend rides providing just enough hours to reach Category 2 level.
After several years, finally competing with a breakaway club which we called "FTR", I finally ended my racing 'career'.
Although training seven to nine hours a week allowed me to maintain a reasonable fitness, I had found myself competing against younger cyclists who were averaging double the training hours.
Fortunately, I was able to combine my passion for cycling with business. In mid‑2015, I participated in my first business networking ride.
It was evidently "the new golf", but the rides were still organised like weekend sportives, with fluctuating hilly courses, causing large groups to fracture and little opportunity to talk on the bike.
Later that year, with the firm's support, we organised our first networking ride, AL Velo, with entry fees going towards our designated charity. Taking on board my experience of group riding, we organised small groups of similar speeds, over a flat route north of Leeds.
The event was a success, growing year on year, with around 80 riders attending in 2019. After a short break due to COVID‑19, we will be back this year, hosting the AL Velo ride in Cambridge, five years after we opened an office in the region.
Having moved to Cambridge myself just a few years ago, I've embraced the local cycling community, participating in weekly time trials through Cambridge Cycling Club.
Appleyard Lees is also proud to sponsor Cambridge University Cycling club this year, providing support to young talent in what is a now very competitive university league.
For me, cycling is a way of maintaining an important balance with the stresses of work and life, and I'm fortunate that it fits around my day.
I have a short, 20‑minute commute to the office, which takes me through local meadows and past picture‑postcard university grounds, but that's long enough to help me arrive refreshed and ready for the day ahead.
Chris Hoole is a Chartered Trade Mark Attorney and a Partner at Appleyard Lees
The pilot
Darren Olivier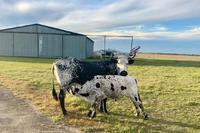 My flying journey started three years ago, when our family decided to school our children in Grahamstown, some 900km and typically a 10‑hour drive from our home in Johannesburg.
Getting there by plane would save several hours, make financial sense (almost) and be a lot more fun than driving or flying commercially. And, as my daughter said, "YOLO – you only live once".
Since then, given COVID‑19 and the opportunity to work remotely, we have moved to Grahamstown and I commute to Johannesburg for work.
I now have my private pilot's licence (PPL), which means that when the stars align (ie, there's good weather and no time‑sensitive meetings) I can fly myself to the office.
Getting a PPL can take four to six months full time, but for a person in their late 40s with work and family commitments, such an expectation must be managed.
You're required to have at least 45 hours of flying time, as well as to have completed 18 air exercises – including scary things (for me anyway) like stalls, spins and steep turns. You also have to sit eight exams on everything flying‑related, from aircraft engines, weather and flying principles to understanding the basic human disposition to err (which is the closest the course came to trade mark concepts – that of imperfect recollection).
I am still a novice pilot, so my focus now is on building up my hours, because with that comes safety.
I hope to get at least 75 hours flying per year, because then it starts to make more financial sense and, of course, staying competent is part of being a safe pilot.
My team at Adams & Adams have known about my flying since my journey began and have been very supportive.
They have lived through stories of my terrors of landing and going solo for the first time – even an engine failure after take‑off! The rigour, discipline and checks in flying are useful in my daily work, so, if I have brought any part of flying to the work I do, I hope it is that.
When you've been filing trade marks and living in law firms for 25 years, learning something completely new is beneficial in so many ways, and I enjoy all of that.
Flying is as exhilarating as it can be downright scary. My instructor was in her early twenties, and the planes I trained on were older than me.
Trusting her was significantly easier than trusting those planes, but both were excellent. I certainly learnt humility and patience.
Going forward, I hope to immerse flying into my daily work, not just as a potential commute, but as a way of promoting IP and innovation in Africa.
As some wise chap is reported to have said: "Once you have tasted flight, you will forever walk the earth with your eyes turned skyward, for there you have been, and there you will always long to return."
Darren Olivier is a Partner and Attorney at Adams & Adams, and a frequent blogger for Afro‑IP
The DJ
Chris Hawkes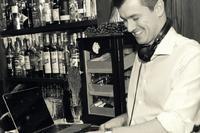 I've always had an interest in music and musical instruments. From around the age of six, I was taught to play the keyboard. When I moved up to secondary school, I started taking lessons at a local music studio and went on to learn how to sequence and remix music – in particular, dance music.
In my mid‑teens, I was asked to play music at some private parties. My sister was also dating a DJ who ran his own club nights.
I loved the idea of playing music that moved me and seeing other people move to that same music. I decided I needed some turntables. Once I got hold of some, I was hooked; I spent about three months in my bedroom perfecting my beat matching and mixing technique, before a chance meeting led to an opportunity to DJ on local radio.
I used to cycle down with a box of 80 vinyl records on either side of my handlebars! Around the same time, I taught some friends to DJ and we ended up playing regularly at two clubs in my hometown before we were even 18.
Once I made it to university, my DJing had really started to take off. I was playing up to six nights a week – local clubs, for national event brands and even secret, invite‑only raves. I was at the forefront of dance music and rubbing shoulders with some pioneers of the time.
Ultimately, despite being offered some very tempting opportunities which would have allowed me to further my career in music, I decided to focus on pursuing a career in law. But music wasn't done with me yet!
I have ended up getting involved in lots of work in the music industry, as well as music industry initiatives. I've also had some fantastic cases for clients whose names I used to see on record sleeves.
I've acted for hip‑hop royalty, Motown masters, rock legends and some of the freshest dance‑music artists in the world today. I have enjoyed a residency at INTA, playing the GLINTA parties in support of the Trevor Project.
It's funny how often I've made connections with trade mark colleagues who approach me thinking I'm "the DJ", only to learn that I could also advise on their trade mark strategies.
Music equals life for me. I met my wife when I was DJing, and I have a lot to thank music for. I've met lifelong friends through the scene. And I've also been able to help a lot of people, especially through teaching music production and DJing.
In one case, a friend attributed it to having saved him when he was at his lowest ebb. I'm happiest when music is on and around me. To be able to bring that happiness to other people is an incredible feeling.
Sadly, COVID shut down the music industry in a big way and it has been a struggle to get back. During that time I also became a dad, and so hung up my headphones for a while.
But I have built a small studio in my garden and got back into writing music, which is what led me to get into DJing in the first place.
As the world is getting back on its feet, the phone is ringing again and I'm being asked to work with and run nights all over the country. I'm looking forward to being back out on the scene.
Chris Hawkes is an IA Director at Stobbs IP
The guitarist
Sharon Daboul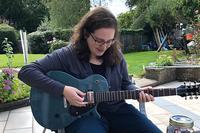 I have been interested in guitars since I was around eight years old, when my father bought me a classical one from the Argos catalogue. I went on to take lessons in piano and violin, but I started teaching myself electric guitar when I was 14.
It was the mid‑90s, and guitar‑based music was really popular. I was keen to play the songs I was listening to on the radio.
I started collecting guitars in earnest around 20 years ago, when I realised that I wanted instruments which would lend themselves to different sounds.
I had always had a Stratocaster, which has single‑coil pickups, but now I wanted something with "humbuckers" (guitar pickups which produce a heavier sound).
I also upgrade guitars in my spare time, and I find it's a good way to try out different instruments. I currently have around 14 guitars, but I have had up to around 20 in my collection at any one time. I keep a record of each one, and 46 guitars have passed through my hands at the time of writing.
I have also learned how to set up guitars to a professional level. This is all about making fine adjustments such as to the height of the strings and the curvature of the neck to tailor an instrument to your liking.
During the COVID‑19 lockdown period, I was able to devote a couple of hours a week to working on my guitars. I even set up a soldering station in the shed. I taught myself how to use a soldering iron, replaced some of the electronics in my guitars and built a few effects pedals and speakers too.
I have also written and recorded an album of music with a friend, and I am constantly working on my playing ability.
I now spend a larger proportion of my spare time practising and learning new songs. I try to allocate around 10 minutes each day, and I find that if I can make those first 10 minutes happen, I usually have more time available.
My ultimate goal is to build a complete guitar from start to finish. I have already built an electric slide guitar using an old cigar box, and it was a good exercise in problem‑solving, as I encountered a number of hurdles along the way.
Many of my colleagues know about my hobby. I'm in the newly reformed Harbottle & Lewis band, and we were about to start regular rehearsals with a view to playing a live concert just before the first lockdown.
Gear Acquisition Syndrome (or GAS) is a phenomenon that can affect guitarists. Essentially, it's a feeling that buying a better guitar, a better amplifier or more pedals will make you a better player. There is always a reason to justify buying something new! In fact, I have a new 12‑string guitar on the way.
Sharon Daboul is a Chartered Trade Mark Attorney and Head of Trade Marks at Harbottle & Lewis
Back to the landing page