Practice management software & IP lawyers: a case study
When CITMA member and young lawyer Stephanie Njoku decided on starting a law firm— IP practice, Neo Percept IP—she knew she wanted to do things differently.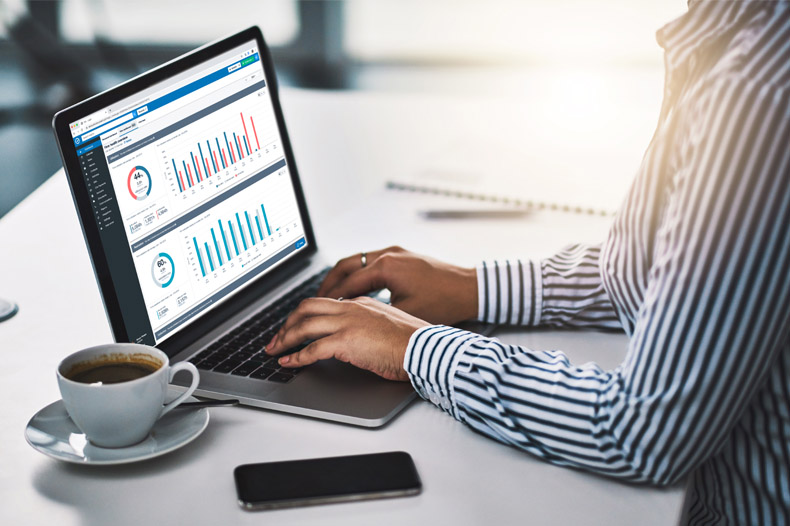 This is a paid for advertising feature:
While working in a large firm that handled IP, and as a trade mark attorney in the UK, she began to increasingly see the need for someone who could provide intellectual property advice and protection to underserved clients, particularly members of the Black and Asian communities.
"I was concerned and tired of hearing of business owners I know whose IP was stolen, and they didn't have any protection," Stephanie explains. "I would post videos about IP on social media and people from my community would say, 'I had no idea about the need for this.'
"Within the Black and Asian community, there is a massive divide in terms of knowledge of IP and in terms of protecting trade marks. That was really the driving factor for me to set up on my own."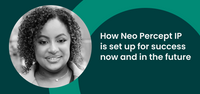 So, in September 2021, Neo Percept IP was launched. It primarily serves startups and SMEs in the one- or two-year point of operations, with most clients being ethnically minority-owned business owners.
Having already used legal software in large firms, Stephanie was aware of its value for running a firm. However, while she saw some benefits to using IP-specific legal software, when it came down to it, she knew she needed a practice management software and client relationship management system that would help her run her firm holistically.
That led her to Clio. While Clio does not handle IP law specifically, what it does do is allow sole practitioners and small firm owners to get a complete overview of their entire practice. It also allows users to pay on a month-to-month basis, and doesn't tie them into long-term contracts, which is helpful when managing costs in the beginning. The onboarding and training processes—both of which are included at no additional cost—made getting up and running even easier.
"For a law firm that's just starting up, like me, it's excellent," Stephanie says as she explains how it will set her up for success now and in the future. "Having a centralised system like Clio means that when we grow and I hire another attorney, everything is already there."
How Clio works
Clio is a practice management software that also has an optional client relationship management add-in called Clio Grow. The management side of the software allows law firms to organise case loads and contacts, upload documents and files to relevant matters, and create invoicing and bills—all from one platform.
The client relationship management side also allows firms to manage their client relationships and see at a glance what clients are in the pipeline.
"Clio Grow is my favourite part of Clio," Stephanie says. "With it, you can schedule consultations, you can see the value of the work, and that is all tracked and logged. Clio makes it really easy to streamline your pipeline so you can see what clients you have upcoming and when you need to do more marketing."
With 90+ UK integrations available on Clio, Stephanie is also able to integrate Clio with some of her preferred other software solutions, including Mailchimp, Xero, and Outlook. Document automation tools, such as FormEvo, and file management systems, such as Dropbox, Box, Google Drive, and others are available.
Working-from-anywhere capabilities
Another factor in Stephanie's decision to use Clio for her practice management needs was how it allows the London-based lawyer to work remotely. Currently, Neo Percept IP is primarily run online, without a physical office, and Stephanie works with a virtual legal assistant, Iulia, for day-to-day needs.
This ability to work remotely has huge benefits in terms of both cost (important for any firm but particularly for new firms) and in terms of the clients Neo Percept can work with. Using Clio, Stephanie can work with clients from across the country. It also ensures that she can work with outside consultants and can be assured it's done in a secure way.
"If there's a consultant that's working on one case, I can give them access to just that case, and not to my whole system. That's a really clever thing that I like about Clio."
Data security and ease of communication is also a feature of Clio's features for clients. When it comes to communicating with clients, that same secure collaboration is available, too, as Clio offers a secure client portal.
"It's certainly a step up from what I was doing before," Stephanie says. "To have the client portal and its secure messaging feature is great."
Running a legal business
While starting a new law firm and deciding to go it alone may not be the easiest thing to do, for Stephanie, it has been the right decision. In addition to giving her more freedom to operate how she prefers, running her own law firm means that's she able to connect with her clients in a way that she might not have before.
"[Because of that,] I'm not just a lawyer that knows law," she says. "I'm walking in some of the same steps as my clients: looking at marketing, thinking about how to grow a business, financial planning, and all the other parts that come with it. Whilst it is challenging wearing every hat, it means I can give more pragmatic advice to my clients and understand them better. That makes me really happy."
Using Clio has enabled Stephanie to work how she wants and to really serve her community right from the start. If you're considering going it alone and starting a new law firm, she is clear.
"I would definitely recommend Clio," she says. "For those trade mark attorneys who may be thinking about going the solo route or setting up on their own, and for existing small to medium size IP firms, Clio is a great option."
If you'd like to learn more about how Clio can help your start-up or existing law firm, you can book a free consultation with a Clio practice management consultant. Schedule your free demonstration here.