Tech start-ups: where to start?
Carol Nyahasha and Olusegun Oyesanya explore the obstacles and outlook for new, IP-rich companies seeking a home in Africa.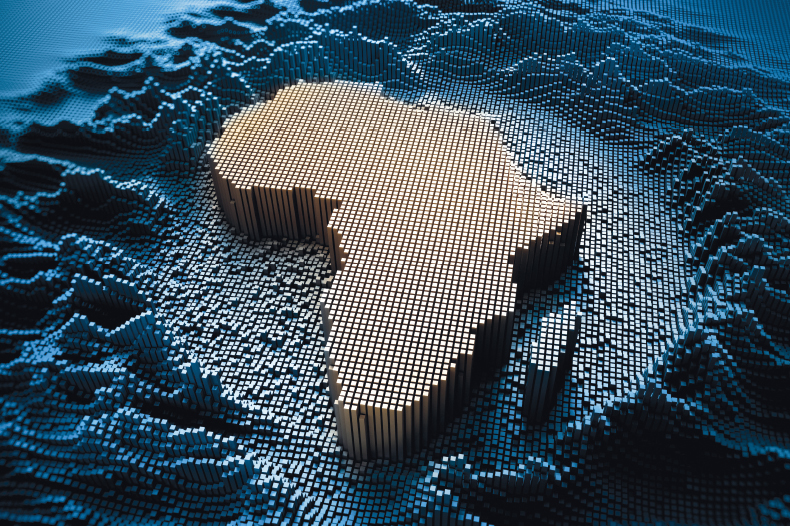 Creating a brand and launching to market is daunting for any entity.
Imagine having to do that in an environment that is not hospitable to start‑ups or does not have the regulatory framework to assist in the protection of the brand.
This is often the challenge for fledgling technology firms based in African countries and those that are diaspora‑based and cater to a large number of Africa‑based customers.
Brand names carry the weight of a business, whether to a new territory or new product/service line.
For instance, in Nigeria, MTN (Africa's largest mobile network operator) recently launched its Payment Service Bank and hit 4.2 million subscribers in less than two months.
Yet the reason MTN – and the likes of Microsoft, IBM, Amazon and Paystack – can make blockbuster revenues just by affixing their brand name to a product is simple: the goodwill and reputation associated with the brand name.
It is less than likely that a start‑up with a not‑so‑powerful name behind it can achieve the same results.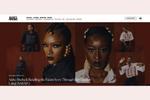 Adaora Oramah, founder of AMAKA Studio, has built a media‑tech platform spotlighting diverse and nuanced stories for women from Africa and the diaspora.
Oramah's business is based in the UK, but its readers are mainly based throughout Africa.
Therefore, the business focused on achieving trade mark registration in the UK and Nigeria.
Oramah told the CITMA Review that deciding where to set up first was very difficult.
As an innovator and tech start‑up owner, Oramah needed to be working from a jurisdiction in which she could innovate with peace of mind and the certainty that the brand would not be used without her express consent.
She eventually based her business, and filed her first trade mark application, in the UK because of the affordable corporate set‑up costs and trade mark filing fees and its accessibility to African markets.
In fact, for Oramah, the costs and regulatory issues were, and continue to be, the major barriers preventing her from seeking further trade mark registrations in the African countries that are on her brand protection wish list.
Fear factor
A regulatory framework to protect IP rights is pivotal to IP enforcement and the development of the start‑up ecosystem, and to providing that confidence that Oramah is looking for as a tech start-up.
Just as importantly, any tech company should expect that its approach to IP assets will be scrutinised almost immediately.
As tech start‑ups continue to build and rise, investors will be careful to check the security investments that have been made to protect the brand.
Investments or acquisitions can happen in two ways: either the company's brand is retained and proprietary rights are transferred, or the acquired company's brand is subsumed into the investor company's brand.
Either way, the larger the start‑up's brand protection, the larger the cheque will be.
The lesser the IP security, the more exposure there will be, and that one factor alone may scare away potential investors.
Oramah learned very early on when looking for funding from venture capitalists (VCs) that they were keen to know what steps she had taken to secure her brand name.
Based on her experience, she said: "VCs are keen to back investable start‑ups that have strong knowledge of protecting their brand."
Generally speaking, the fate of start‑up ideas and their execution rests on the ease of doing business in the country.
Doing the maths on this involves looking at regulatory performance on indicators such as procedures (number), time, cost (percentage of income per capita), minimum capital, getting credit, paying taxes, enforcing contracts and trading across borders.
The most compatible countries will be those that ensure that government policies are geared towards creating an enabling environment.
So where might tech‑based entrepreneurs find areas of adequate confidence in Africa proper?
Some countries have begun the legislative process to create enabling environments for start‑ups that may begin to appease founders and their backers.
This includes protection of their IP rights. For example, dedicated legislation to promote start‑up growth has been, or is being, developed in 35 African countries.
This includes, notably: Uganda's Technology Sourcing Laws and Regulations (2021); Tunisia's 2018 Start‑up Act; Egypt's Investment Law (2017); the Senegal Start‑up Act 2019; the Kenya Start‑up Bill 2021 (pending Presidential assent); the Start‑up Proclamation of Ethiopia 2020 (Draft); the Ghana Start‑up Bill; the Nigeria Start‑up Bill 2022; and Executive Decree No. 20‑254 of Algeria (2020).
Whether all of these engender brand protection for technology start‑ups specifically is a different question. However, most of them do (or will) co‑exist with existing legislation that protects IP/trade mark rights in these countries.
Providing some hope, fDi's African Tech Ecosystems of the Future 2021/2022 report found that: "Despite the relatively nascent stage of start‑up ecosystems across Africa, more than $2bn has been raised over the past two years."
However, it cautions that: "Funding remains heavily skewed towards just four countries: Nigeria, Egypt, Kenya and South Africa."
The report ranks the top 10 countries with the best start‑up environments in Africa as: South Africa, Kenya, Egypt, Ghana, Tunisia, Nigeria, Morocco, Namibia, Rwanda and Côte d'Ivoire.
One cautionary note here: it is very likely that South Africa, Kenya, Nigeria, and Egypt appear on this list because of their sheer market size, gross domestic product and foreign direct investment inflows.
According to StartupBlink's Global Startup Ecosystem Index Report 2022, only South Africa (3), Nigeria (4) and Kenya (5) appear in the top 10 regional country ranking for the Middle East and Africa.
However, just outside that set is Morocco, which the report says offers "the best country‑level news", sitting in 12th place regionally and gaining 16 spots to rank 79th globally. In its analysis of cities, it says "the most impressive increase comes from Lagos".
Lagos appears at number three in its top 20 cities regionally, having gained 41 places globally to breach the global top 100.
Cape Town, Johannesburg and Cairo also feature in the regional top 10. Cairo, notably, leapt 20 points in the global index, while Nairobi lost 27 places in that ranking.
Best practice
Certainly, the IP protection challenges faced by tech companies starting their journey in African countries are not new.
They range from ineffective policing systems, delays in the judicial process and lack of funding and training for enforcement and judicial officers, to the burden of manual application and search systems.
Despite the evident hurdles, and until government intervention provides solutions, tech start‑ups must warm to the task of incorporating brand protection in their set‑up costs.
Start‑ups should always plan with long‑term goals in mind, especially putting in place effective monitoring and a solid IP management team. Some effective IP strategies to include when advising tech start‑ups with an interest in Africa are as follows:
Getting a head start and filing a trade mark application for the company's name (or brand names) and logo. Those countries with a developed start‑up ecosystem might offer assistance on this front given how prohibitive the costs can be. Seeking local knowledge on how the IP system in a particular country functions is a must, as that will help with formulating a viable filing strategy.
Pre‑filing searches. South Africa has the most established and documented IP regime in Africa, making it easy to carry out searches for prior marks. Some countries require a manual search, which might take months. So, if timing is an issue, consider filing a priority application elsewhere (such as the UK or South Africa) to place a marker in the sand while searches are being carried out in the countries of interest.
Using filing systems that allow a bundle of rights (eg, Madrid, Organisation Africaine de la Propriété Intellectuelle, and African Regional Intellectual Property Organisation).
Encourage the monitoring of third‑party rights or infringement (trade mark watch service, opposition, court orders, recovery of domain names) given the relatively low costs of putting watch services in place. This is something that Oramah takes seriously given the digital nature of her brand and the prevalence of copycats in the space she operates in.
As the demand for tech‑based products increases in Africa, so does the need for differentiation of those products and related services from those of competitors.
As Oramah puts it: "I am pleased that I protected my AMAKA name when I did and feel like I am covered on all fronts, particularly when it comes to proving to VCs that AMAKA is an investable brand."
She adds that financial accessibility will always be a challenge and a barrier to fully protecting her brand in African countries, but takes comfort in the fact that legislation is making the environment more hospitable to start‑ups like hers.
This, in turn, should give Africa‑based start‑ups or those based in the diaspora some added confidence that legislation is catching up with the boom in tech start‑ups, albeit at a slower pace than desired.
When it comes to trade marks, of course, brand protection in South Africa will not suffice for Nigeria, Egypt nor Kenya.
Because many tech start‑ups hope to expand across Africa (especially fintech companies), what is really needed is a pan‑African IP strategy for the protection and enforcement of their brand rights.
Here, there is also hope, at least for the optimists among us.
Perhaps the Intellectual Property Rights Protocol of the African Continental Free Trade Area Agreement will unite the trade interests in Africa and provide a stronger and less expensive brand protection structure than the current regimes.
Practitioners should keep an eye on the development and effects of this agreement.
However, until it fully matures, tech and digital start‑ups that are investing in African countries will have to make the most of the available mechanisms.
Kenya
The Kenya Start‑up Bill 2021 includes probably the most advanced legislation in terms of IP protection for tech start‑ups.
Along with the existing digitalised collaboration from the IP office, the Bill goes further to provide fiscal and non‑fiscal assistance for start‑ups in with registration, grant, revocation and institution of legal proceedings to enforce their IP rights.
Nigeria
The Nigeria Start‑up Bill 2022, passed in July this year and awaiting Presidential assent at the time of writing, is an exciting piece of legislation for founders and foreign companies that want to open subsidiaries in Nigeria and that also qualify as start‑ups.
It provides for several tax incentives, access to seed funding, incubation programmes and public‑private partnerships that would be accessible under the law.
On IP rights, the Bill would foster digitalised collaboration (a one‑stop shop) through which start‑ups can register all their IP rights seamlessly.
This is a contrast to the need for registration in different IP offices and, in some cases, manual registration.
It should be noted, however, that Nigeria still implements the single‑class filing system.
As noted by Adaora Oramah, it is prohibitively expensive to file in Nigeria – it costs her approximately £6,000 in fees to file in her chosen classes.
If it had not been for the fact that Nigeria is a key market for her, she would have utilised her funds in other markets, she says.
South Africa
While the South African start‑up environment is one of the most developed on the African continent, it is not without its challenges, given that there is no start‑up‑friendly policy in place.
Due to the high costs associated with set‑up infrastructure (eg, business incorporation, legal fees) for start‑ups, it has become a trend for South African tech founders to register their companies in the US in order to access international investments.
As a result, a group of tech entrepreneurs have proposed a Start‑up Act to stop the IP leak from South Africa to the US.
According to the Start‑up Act Position Paper, its purpose is to outline ways in which to accelerate the success and contribution of start‑ups and high‑growth firms.
Its aim is to remove or reduce the burdens that are keeping such firms from playing a larger role and having a greater impact on the national economy.
Tunisia
Tunisia was the first African country to enact a start‑up law.
Start‑ups in Tunisia are now entitled to corporate tax exemptions for up to eight years, financing of up to TND5,000 net per month (approximately US$1,500) and increased access to foreign currencies to expand foreign operations.
Although start‑ups are still required to protect their IP rights through the established route of registrations with the Industrial Property Office, there are more funds freed up for start‑ups that are seriously considering brand protection.
Carol Nyahasha is a Chartered Trade Mark Attorney at Elkington & Fife LLP
Olusegun Oyesanya is an Associate at Jackson, Etti & Edu
Click here to read the full issue.
Authors
Senior Associate, Kilburn & Strode LLP

Associate, Jackson, Etti & Edu