15 top IP tips for food and drink brands
Branding is vital to your product standing out – what do you need to know to protect it?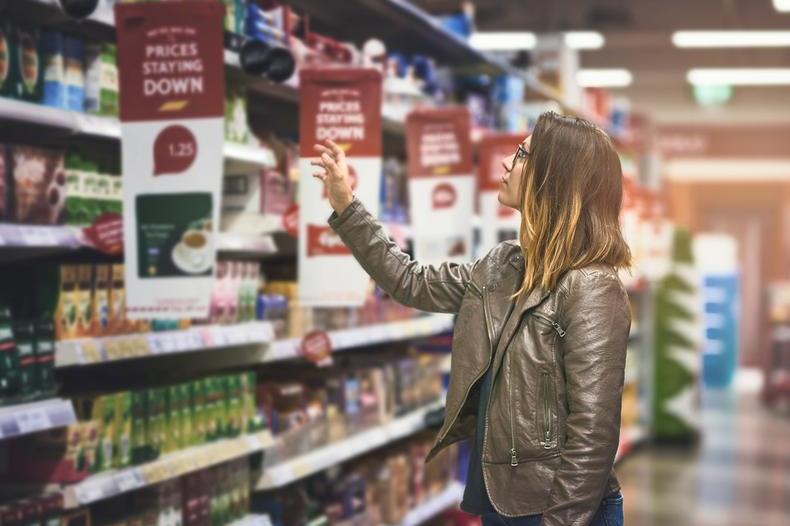 Intellectual property (IP) rights are worth millions to food and drink companies across the sector. Strong branding can make sure your product pops out on crowded shelves and your customers know it's your product.
Everyone wants a piece of your pie, so what do you need to know to make your IP not only worth more but help stop copycats too? Chartered Trade Mark Attorney Cathy Ayres give you her top tips.
1. Trade mark research is important
Set aside funds for clearance searches before adopting a new brand.
Trade mark research is important for all businesses to manage the risk of a new brand colliding with an existing trade mark.
Within the food and drink industry, searching is particularly important. It should encompass Geographical Indications (GIs) and the question of whether a brand has negative connotations. This is mostly important for overseas markets.
Keeping in mind that the penalties for trade mark infringement can include destruction where repackaging is not an option.
For hygiene reasons, repackaging will rarely be an option in the food and beverage industry.
Furthermore, because the packaging is often produced in large print-runs, even if you manage to avoid destroying products, in an infringement situation, a lot of packaging may have to be binned.
2. Dealing with copycat products
The food and beverage industry is highly competitive and one where products are mostly selected by customers based on appearance. This means that 'lookalike' or copycat products are extremely prevalent.
To protect your product against copyists can be done in a variety of ways, both through judicious use of trade mark registrations and through design registrations, particularly in about packaging or the shape of unique products.
Speak to a Chartered Trade Mark Attorney for more advice.
3. Get familiar with registered designs for packaging
Registered designs are different species of IP rights.
They exist to protect the work of designers, of new products and are a powerful way to protect the look of the packaging. But be aware that in a lot of countries, designs must be new at the point you file an application for protection in order to be validly registered.
The UK, the EU and some other countries have a grace period allowing designers to sell their designs in advance of filing design applications. They can then only invest in registrations for the most commercially successful.
Relatively few other countries operate such provisions. If you do decide to make use of a grace period, to make filing for designs more cost-efficient, use a reliable diary system or keep your IP attorney advised so that the opportunity to register designs is not lost.
Chartered Trade Mark Attorneys operate extensive databases of records, and so are ideally placed to assist you in ensuring opportunities to file designs are not missed.
4. Create your database of creation
Create records and systems which enable you to track the history of the new products.
Any branding and artwork associated with those new products which might then qualify for unregistered design right protection or form the basis for a passing off claim.
In any dispute situation, being able to demonstrate the history of the creation of an unregistered design or brand is often vital.
These records will also help in registering and enforcing your trade marks.
5. Create your database of reputation
If you have missed the opportunity to register designs to protect your product, or the copyists have been particularly creative – you may have a situation where you must rely on the reputation of your brand and get up to stop their activities.
This will involve communicating the history and goodwill of your brand and get up to the other party and, potentially, to a judge.
The more data you have, the more compelling your story, so keeping details of key events such as awards which have been won, and major advertising campaigns can be useful.
6. Organise ownership of designs created by sub-contractors
Nearly everyone we deal with assumes that the person who pays for a design to be created owns the rights to that design – that isn't necessarily so.
Unless you have a contract to the contrary, any subcontractor you use for preparing designs for packaging on your behalf will own the copyright in that design.
Many sub-contractors will try to operate under standard terms and conditions, but just because their other clients are happy with these doesn't mean that you should accept them.
We have seen some shockers in the past.
One memorable incident, a client a paid a great deal of money to a designer but seemed to have no exclusive rights to the design they had paid for!
The terms of business gave the designers the right to allow other people to use the exact same design should they so choose.
7. Make IP a feature of employment contracts
Marketing professionals move employment frequently. Put measures in place to ensure that your company's fabulous new idea for a product isn't vulnerable when the marketing team changes.
8. Not all brands can be registered
Trade mark law contains several restrictions on what can be protected by trade mark registration.
There are checks and balances in the system to ensure that traders can't get a monopoly on a descriptive term.
Consulting with a Chartered Trade Mark Attorney early in the brand creation process will help reduce the risk of pouring energy into a name which anyone will be free to use.
9. Don't let your brand be free to use
The food and beverage industry is exciting, because of all the new products that are continuously hitting our shelves. But this can create problems for the innovators.
McCain was the first company to produce oven chips but didn't manage to stop others using that term, because it was the only practical way to describe the product.
The developers of the cronut have been savvier, so you can only buy a 'cronut' at Dominique Ansel's Bakery.
10. Monitor competitor activity in the marketplace
In a market with a known 'lookalike' issue, keeping up-to-date with what competitors are doing is vital.
Make sure someone in your organisation is keeping an eye on your competitors' new products.
11. Use trade marks as an early warning system
Companies often seek trade mark registration months, or even years, before they put a brand to use.
Keep an eye on what they are planning by monitoring their trade mark applications - you may be able to sort a potential trade mark dispute out before a brand even gets close to the market.
You can:
a) Monitor for trade mark filings for marks which are close to your brand
b) Monitor the filings made by specific competitors
c) Monitor all trade mark applications filed for food or beverage products
Combinations of these watches are a powerful commercial tool.
12. Watch company names and domain names
For key brands, watching on new company and domain name registrations is important.
Smaller businesses assume that they are entitled to use a company name or domain name they have successfully registered, even though registering these is a 'first come first served' process.
Picking up on worrying company names and domain names as soon as they are registered will minimise problems.
13. Deal with infringements asap
It is best to deal with infringment of your rights as soon as you can when a problem is encountered, the quicker it is dealt with the better.
Intellectual property litigation and interim junctions are available - these are emergency injunctions granted before the case proceeds to the full litigation process.
They are a powerful weapon, but if there is any delay in seeking them, the court will be very reluctant grant this type of injunction.
14. Use Chartered Trade Mark Attorneys as a sounding board when contemplating litigation
Litigation is expensive and is therefore a last resort for resolving disputes, particularly as the question of whether you would succeed.
Should you bring a case to court is not often clear-cut. Chartered Trade Mark Attorneys can talk you through the options and give you a feel for the strength of your case.
They will also be able to suggest and help you evaluate lower cost dispute resolution processes.
15. Humour generally isn't humorous when it's ripping off someone else's brand
Be aware that large brand owners will be following the good practice tips we have outlined above, and so 'witty' parodies may well fall very flat, when those responsible are on the receiving end of litigation.
The recent Filet-O-Fish dispute in Canada https://www.theguardian.com/food/2019/oct/20/mcdonalds-effing-filet-o-fish-canada-restaurant perfectly exemplifies this issue,
The issue is a perennial one throughout the world, including in the UK, where Sainsbury's took action against a 'cheeky' Singhsbury's brand.
The reported outcome of that case, where the shopkeeper re-branded to Morrisinghs, apparently with the blessing of Morrisons, is highly unusual.
You'll find plenty of other stories in the media where brand owners were not prepared to tolerate the parody in question.
Cathy Ayres is a Chartered Trade Mark Attorney and Partner at Cleveland Scott York
Read more food and drink insight
Author
Managing Associate, Wilson Gunn