How valuable are food and beverage trade marks?
Brands are vital to any organisation operating in the food and beverage manufacturing business.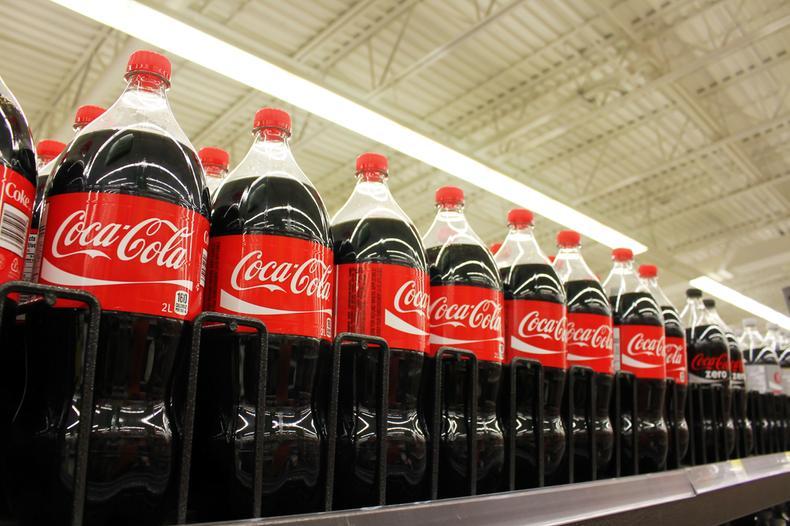 It's no coincidence that many of the world's most successful companies, with their highly recognisable trade marks, are found in the food and beverage sector.
Chartered Trade Mark Attorney Joanna Caplan explores why trade marks are so important in this highly competitive market.
Every day we all encounter multiple trade marks, from the moment we eat our Kellogg's breakfast cereal, to grabbing our Costa coffee on the way in to the office, followed by our Pret A Manger sandwich at lunch.
Trade marks have long been recognised as a vital asset for businesses in the food and beverage industry.
The first ever trade mark to be filed at the UK Intellectual Property Office was for Bass Brewery's triangle logo in 1876.
Some of the world's most successful brands belong to the food and beverage sector, including Coca-Cola, McDonald's, Budweiser and Pepsi.
Trade marks play a huge role in consumer purchasing decisions. In a competitive market where multiple lookalike products line the supermarket shelves, a trade mark distinguishes the goods (or services) of one business from those of other businesses, and a strong brand image encourages brand loyalty leading to repeated purchases by consumers.
A successful trade mark can communicate multiple messages to consumers, including the quality of the goods/services, the ethical stance of a business or the reputation of that business. Furthermore, as trade marks can be bought, licensed or used as a security interest in financial transactions, they are very valuable assets.
Companies often spend significant amounts on advertising and promoting their brands, but protecting and defending your brand is of equal (if not more!) importance.
Whilst unregistered rights in marks and signs can, in certain circumstances, be enforced against third parties, the required goodwill can take many years to establish and the evidential burden and associated costs of relying on such rights is high.
On the other hand, a trade mark registration puts businesses in a much stronger position to take action against third parties looking to use or register conflicting marks and, in cases of trade mark infringement, to seek the appropriate remedies.
Many of the most successful brands, including Coca-Cola and McDonald's, are known for vigorously defending their trade mark rights in this manner.
What can be protected as a trade mark?
Traditionally, trade marks have comprised word marks (such as McDonald's) and logos (such as McDonalds' Golden Arch Logo). Generally speaking, so long as a trade mark is not descriptive or non-distinctive, it should be inherently registrable.
However, there are benefits to businesses, particularly in the competitive food and beverage industry, creating unique, highly distinctive brands to enable them stand out in an already crowded marketplace.
More businesses are now seeking to register "non-traditional" trade marks so as to protect other elements of their branding and secure a wider monopoly, giving themselves an even greater commercial edge.
These non-traditional marks could take the form of:
Slogans (for example, Nestlé's HAVE A BREAK, which is protected in the UK),
Shape of goods (for example, Toblerone's iconic triangular-shaped chocolate bar, which is protected in the EU),
Shape of packaging (including Coca-Cola's contoured bottle, which is registered in the EU, and Jif's distinctive lemon-shaped container, which is protected as a UK trade mark),
Colours (or combinations of colours) (including Red Bull's blue and silver colour combination, which is the subject of an EUTM registration, and Heinz's particular shade of turquoise, which is protected in the UK)
Sounds (such as McDonald's "I'm lovin' it" jingle, which is protected as an EU trade mark).
Other examples of non-traditional marks include motion marks and holograms.
However, seeking to register a non-traditional mark comes with its own hurdles, and many well-known companies have failed to secure or maintain protection for their non-traditional marks. For example, Nestlé failed to secure protection for the three-dimensional shape of their KitKat bar, and Cadbury's failed to maintain a registration of the colour purple for various chocolate-related goods).
As consumers are not typically used to relying on, for example, a particular colour or the shape of goods and/or their packaging, as an indicator of commercial origin, many non-traditional marks are deemed to lack the inherent distinctive character required to achieve registration. As such, evidence is often required to establish that non-traditional marks have acquired a secondary meaning as a trade mark through the use that has been made of them, before they can achieve registration.
How do I protect my brand?
Before adopting or investing heavily in a new brand name or logo, it is always best to seek the advice of a Chartered Trade Mark Attorney, who will be able to advise as to the inherent registrability of a proposed trade mark and recommend the appropriate clearance searches intended to identify any obvious obstacles to the use and registration of that mark before significant amounts are spent on marketing materials, advertising, packaging, etc.
Once a mark has been cleared for use and registration, a Chartered Trade Mark Attorney can help to devise an appropriate trade mark filing strategy and can handle/oversee the filing of the recommended trade mark applications.
Joanna Caplan is a Chartered Trade Mark Attorney at Dehns
Read more food and drink insight
Author