Trade mark strategies of celebrity chefs
We have an insatiable appetite for celebrity chef's restaurants, recipes and cookware – we take a look at how, from Jamie to Nadiya, they protect and use their brands.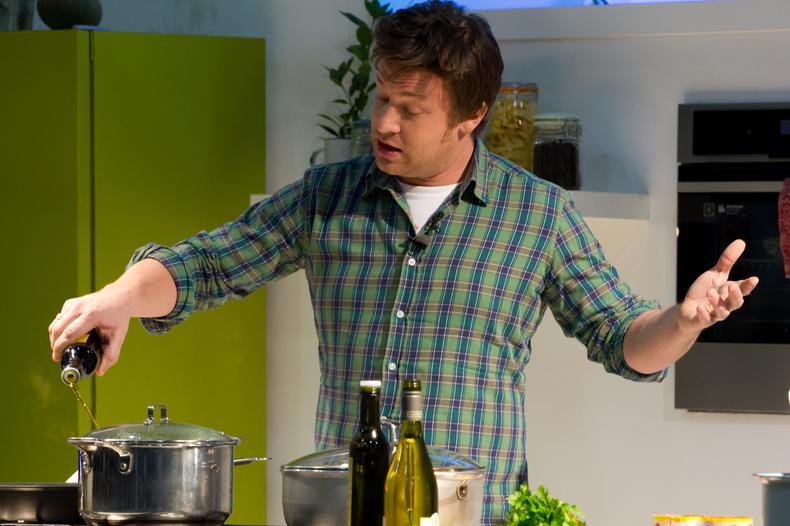 You will be familiar with the concept of the "celebrity chef" from food and drink television shows like MasterChef, Saturday Kitchen and The Great British Bake Off. With fame and reputation comes the opportunity to exploit the brand of the celebrity chef for commercial gain.
Trade mark portfolios - plump, juicy and well-seasoned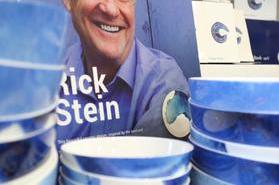 Delia Smith, Nigella Lawson, Rick Stein and James Martin, some of the early movers in this space, are all household names in the UK. How have they attempted to protect and exploit their fame?
James Martin has a UK trade mark registration for an impressive variety of goods and services, ranging from dishwashers to buckets to kitchen design services.
It is clear that the potential for chefs to partner with other brands to promote their goods under the repute of a celebrity chef is the driving force for such broad goods and services coverage.
The same is true of Delia, Nigella and Rick Stein. Notably, Rick Stein is the owner of an international trade mark registration for his signature in Australia, Switzerland, the EU, Norway and Russia, which is testament to the level of international fame which can now be attained by chefs, as well as the geographic aspirations of celebrity chefs' business development.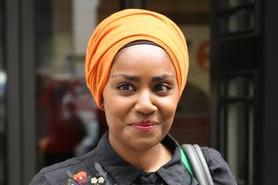 Of recent celebrities in this sector, this old tradition has not abated. Nadiya Hussain, winner of the 2015 edition of The Great British Bake Off, owns a comprehensive UK trade mark registration for NADIYA in the name of her limited company, Nadiya J Hussain Ltd.
Scottish chef and restauranteur, Tom Kitchin, has a similarly hearty registration in the UK for his name. Again, owned by his self-titled limited company, Tom Kitchin Limited.
Registering trade marks under the ownership of an incorporated limited company demonstrates the intentions of the brand owners to take an astutely business-like approach to the control and management of their trade mark affairs. As we know, trade marks form a vital asset and can add substantial value to a company.
Entertainment services are prevalent in the trade mark portfolios of many chef stars. This correlates to the lucrative nature of TV deals and the impact of chefs hosting and appearing in TV shows.
This is best exemplified by The Great British Bake Off (GBBO). When the GBBO moved from BBC to Channel 4 in 2016, there was a wave of interest and concern from fans of the show.
Judge Mary Berry, another chef with a show-stopping trade mark portfolio, and presenters Mel Giedroyc and Sue Perkins, did not make the move to Channel 4, which was seen to leave a sour note in its appeal to audiences.
The show's 2016 final on the BBC attracted 14 million viewers. Viewing numbers for the 2019 Channel 4 final crumbled to 6.9 million. The allure of the personalities and their brand were likely to have been pivotal in enticing audiences.
Exploitation - not a trifling matter
Trade mark registration and portfolio development are essential parts of doing business as a celebrity chef.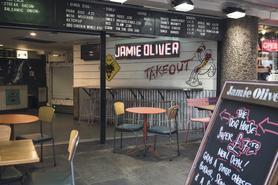 Naturally, TV chefs tend to make their name in the industry prior to becoming TV personalities. This often culminates in restaurants being branded with their own name. Examples include Dinner by Heston Blumenthal, Marcus Wearing at The Berkeley and Restaurant Gordon Ramsay.
Another angle to the exploitation of the chef name can be in the form of collaborations with existing leading cookware brands. A robust and comprehensive trade mark portfolio can be the cornerstone for licensing and partnership opportunities.
Jamie Oliver and Tefal have a co-branded range of cookware under the moniker "Jamie Oliver by Tefal". Needless to say, Jamie Oliver has a full-bodied trade mark portfolio. Commenting on celebrity chefs would not be complete without mentioning both Heston Blumenthal and Gordon Ramsay. Heston has partnered with both Sage (coffee machines, juicers, toasters, kettles, blenders, amongst other things) and Everdure Barbeques. Gordon Ramsay has a homeware range with Royal Doulton, one of the quintessential British brands formed in 1815.
These brand tie-ups do not even need to be squarely in the food and drink space. In January 2015, James Martin hosted an outdoor winter BBQ with Land Rover, which included him making a Land Rover Burger.
Celebrity chefs, much like anyone in business, are no strangers to obtaining registered trade mark rights to protect their repute and give them the tools to exploit their commerciality. As well as being able to open and run self-titled restaurants, celebrity chefs often benefit from brand tie-ups and endorsements with leading brands in the kitchenware sector, as well as continue to develop their fame through TV exposure.
As with most savvy IP owners, celebrity chefs have acknowledged the benefit of, and sought to invest, in strong trade mark portfolios. This ensures they keep more value in their businesses and anyone on the brink of culinary celebrity would do well to follow suit.
Read more food and drink insight
Author