UK is world's best for trade mark protection
The UK continues to have the world's best framework for the protection of trade marks according to the 2021 Global Intellectual Property Index.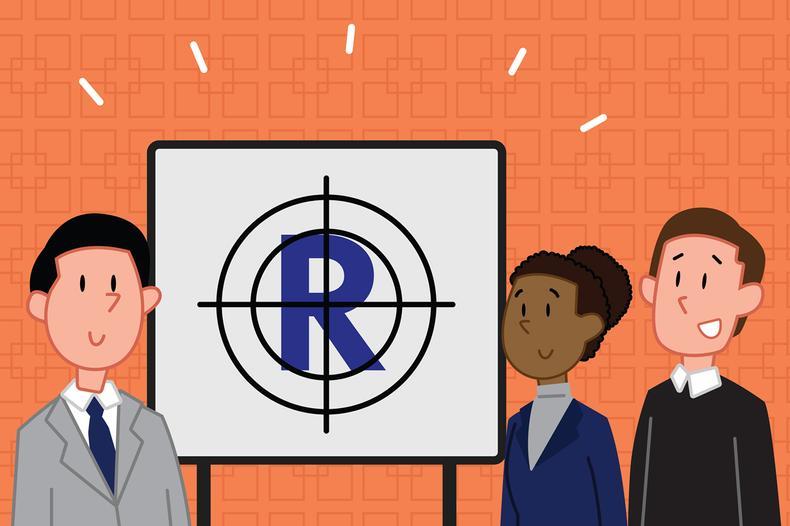 The US Chamber of Commerce has published its 2021 Global IP Index. For the fourth consecutive year, the UK ranked joint highest for its performance on trade mark protection, achieving the maximum score across the four indicators.
The UK also achieved a maximum score for designs.
In Global IP Index ranks the national intellectual property environments of 53 economies, who between them generate 90% of GDP worldwide.
In the overall index, which incorporates nine areas of IP competence assessed via 50 indicators, the UK retained second position behind the US in an increasingly competitive IP landscape that saw 32 of the 53 countries improve their performance over the previous year.
The index praised the UK's strong national IP environment, its cross-sectoral enforcement regime, and model for injunctive-style relief for rightsholders when battling online infringement.
In a year when the UK has faced the twin pressures of the pandemic and Brexit, this sustained strong performance underlines the country's commitment to innovation as an essential driver of social and economic wellbeing, the report noted.
The report specifically recognises the work of the UK IPO to mitigate the effects of a drawn-out Brexit process on rights holders, saying: "The UK IPO should be commended for its work in issuing and updating guidance documents on key areas of concern to U.K. and international rights-holders."
Tim Moss UK IPO Chief Executive commented: "I am delighted that the UK is once again ranked so highly within the widely-respected Global IP Index.
"The report confirms the UK's world-leading position in the IP environment. It underlines our strength as one of the best locations for innovative businesses to grow and prosper. An effective IP system gives businesses the confidence to invest, which is at the heart of 'build back better'"
'Recovery through ingenuity'
The commentary accompanying this year's index focuses on the contribution that the global IP environment has made to the pandemic response.
Subtitled 'recovery through ingenuity', it points to the incredible speed of vaccine development, as well as the technologies that enabled populations to make critical social adaptations, such as working from home, online grocery shopping and home-based entertainment.
These, the report highlights, exist only thanks to an IP environment that promotes and protects innovation: "… these technologies and products are the fruit of a pre-existing innovation ecosystem that is centered on and built around IP rights and incentives. Without strong and clear IP rights it is unlikely that any of those products and technologies—or the underlying R&D—that have been so essential to keeping societies functioning would exist."
Click here to read the full report
Overall IP environment
1. United States
2. United Kingdom
3. Germany
4. France
5. Japan
6. Sweden
7. Netherlands
8. Ireland
9. Switzerland
10. Spain
Trade marks
=1. United Kingdom
=1. United States
2.South Korea
=3. France
=3. Germany
=3. Ireland
=3. Japan
=3. Netherlands
=3. New Zealand
=3. Sweden
=3. Switzerland
Designs
=1. France
=1. Germany
=1. Ireland
=1. Japan
=1. Netherlands
=1. Sweden
=1. Switzerland
=1. United Kingdom
2. South Korea
Click here to read the full report