How can you use customs enforcement to help tackle counterfeit goods?
This webinar will equip you with the knowledge needed to assist brand owners in protecting and enforcing their trade mark rights when it comes to counterfeits.
Caterpillar's Sarah Coomber will share the inside track on engaging with authorities, why you should have customs recordals in place and the impact counterfeit goods have.
Increasing sales of high-value counterfeit items such as watches, handbags and electrical appliances pose a major threat to IP rights.
Counterfeiting is thriving in a global market where demand for faster and cheaper access to goods grow and sales are facilitated through social media.
Louise Vuitton estimates that two to three million counterfeit Louis Vuitton pieces are produced each year globally, which is twice the number of original products manufactured by the company.
This webinar will cover:
The issues around and impact of counterfeit goods and how to tackle them.
The benefits of customs enforcement, conducting test purchases and engaging with the authorities.
What are customs recordals and why you should have them in place for trade mark enforcement.
Learning outcomes:
Understand the ways in which trade mark owners can attempt to tackle counterfeit goods.
Be able to identify and understand the practical difficulties that can arise when taking action against counterfeiters.
Learn how customs officials become familiar with a brand and why this can assist trade mark owners.
Meet your speaker: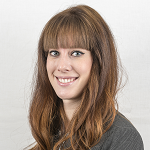 Sarah Coomber joined Caterpillar seven years ago and was sponsored to complete her training to become a Chartered Trade Mark Attorney. She qualified as a UK Chartered Trade Mark Attorney in 2018 and continues to progress her career working in-house at Caterpillar.
Before joining Caterpillar, Sarah obtained her law degree and passed the Legal Practice Course.
Programme:
12pm: Login available
12.30pm: Presentation
1.15pm: Q&A
1.30: End
Cost:
Member £0 (VAT exempt)
Non-member £40 (VAT exempt)
To note:
Payment online via debit or credit card only; proforma invoices are not available.
Full terms and conditions apply.
Closing date: 9am, Wednesday 28th October 2020.