Add to your knowledge of designs and how they can be used to protect trade mark clients' brand style.
With a focus on providing an introduction for practitioners less familiar with working with designs, this webinar will offer insight on how designs can supplement trade mark protection.
Develop your understanding of how and when designs can be relevant to protecting trade mark clients' brand style.
This will allow you to provide a more comprehensive service.
You will also build your knowledge around the role and relevance of unregistered designs, and the ways in which clients can benefit from the registration of graphic symbols and typefaces.
This webinar supports skill set 1.4: design rights of the Advanced Competency Framework.
Learning outcomes
Understand how designs can help clients to protect their brand style
Gain insight on the new supplementary design system in the UK
Understand the role of unregistered designs
Meet your speaker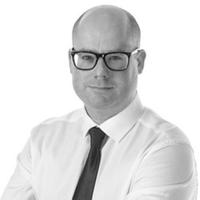 Graeme Murray is a Chartered Trade Mark Attorney and European Trade Mark and Design Attorney.
He has a particular interest in the creative industries sector and is a member of Marks & Clerk's creative industries group.
Graeme has acted for a broad range of clients within the sector, including TV production companies, design agencies, and musicians.
He was awarded a distinction in the postgraduate diploma in legal practice in 2009 and entered the trade mark profession in the same year.
Cost
Member £0 (VAT exempt)
Standard £30 (VAT exempt)
To note
Payment online via debit or credit card only; proforma invoices are not available.
Full terms and conditions apply.
Closing date: 9am, Tuesday 1st February 2022.