Hear from a panel of trainees and Chartered Trade Mark Attorneys and find out about individual career journeys; what their day to day looks like and why they chose the profession.
As part of Careers in Ideas week, to drive greater representation at entry-level, we have developed an exciting careers webinar to offer advice and support to students and career-changers aspiring to become a trade mark attorney.
You will have the chance to hear real-life stories about what life is like in the trade mark profession and gain a better understanding as to whether this is a career path for you.
Engage with our panel and get the answers you need to decide whether the trade mark profession is for you.
We are committed to creating a more diverse and inclusive future for everyone – no matter their background.
Meet your speakers:
Mark Bearfoot, Chartered Trade Mark Attorney at Global Brand Protection at Tommy Hilfiger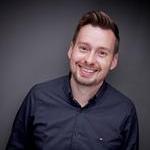 Mark began his career working for a number of IP law firms, including FieldFisher, Nucleus IP and Rouse. Mark made the move in-house joining The Coca-Cola Company in 2006 where he assisted in the management of their intellectual property portfolio across Europe. He was also responsible for drafting and implementing the Coca-Cola ambush marketing strategy for the London 2012 Olympic Games.
Mark is now primarily responsible for developing and implementing the Tommy Hilfiger brand protection strategy, whilst also overseeing his team of legal counsel, investigators and brand protection professionals.
Hannah Burrows, part qualified trade mark attorney at Reddie & Grose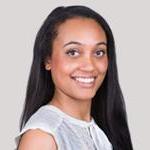 Hannah joined Reddie & Grose in September 2016. She previously graduated with an LLB Law degree from the University of Manchester.
Hannah was first introduced to intellectual property law when studying a module as part of her degree. In addition to this, she gained experience in the world of trade marks working as a paralegal for IP specialist firms in London
Hannah is a member of our diversity and inclusion committee and a member of the IP & ME committee.
Azhar Sadique, Chartered Trade Mark Attorney at Keltie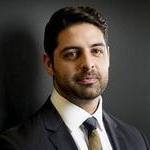 Azhar graduated from the University of Derby in 2008 with an Honours degree in law. He received first-class results in the intellectual property element of his degree, including the study of copyright, trade mark and patent law.
Before joining Keltie, Azhar completed a work placement at a firm of trade mark attorneys in York. He joined Keltie in 2009 and was made a partner in 2019.
Programme:
12pm: Login available
12.30pm: Presentation
1:15pm: Q&A
1:30pm: End
Learning outcomes:
Gain perspective on what a career as a trade mark attorney looks like
Get a handle on what day-today life is like as a trade mark attorney
Discover whether a career as a trade mark attorney is for you
Cost:
Free for everyone
To note:
Payment online via debit or credit card only; proforma invoices are not available.
Full terms and conditions apply.
Closing date: 9am, Friday 20th November 2020.