What should you be considering when drafting co-existence agreements? How can you overcome unforeseen problems arising years down the line?
Presented by Michael Edenborough QC, find out how in reality, there are "no such things" as co-existence agreements - they are actually separation agreements.
Co-existence agreements are often concluded to settle complex disputes. Michael will take you through the different types and the IP involved to help you with drafting and troubleshooting.
Join us for an informative and insightful seminar by one of our leading experts.
Register now to find out:
What needs to be considered when drafting co-existence agreements.
How co-existence agreements separate and define trade mark use.
That although co-existence agreements are commonly used, they ought to be treated with caution.
Meet your speaker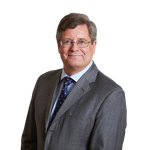 Michael's practice involves advice and advocacy on infringement and validity issues concerning all types of intellectual property rights. As such, he deals with declarations of invalidity, revocation, rectification and cancellation of registered intellectual property rights such as trade marks, registered designs and patents.
He is often instructed in cases involving the main unregistered intelltual property rights such as goodwill, copyright, designs and confidential information, and also the more unusual rights such as plant varieties, moral rights, database rights and geographical indications. He has been involved in more than 50 cases before the General Court and the CJEU.
Programme:
12pm: Login available
12.30pm: Presentation
1.15pm: Q&A
1.30pm: End
Cost
Member £0 (VAT exempt)
Standard £30 (VAT exempt)
To note
Payment online via debit or credit card only; proforma invoices are not available.
Full terms and conditions apply.
Closing date: 9am, Wednesday 10th February 2021.