Ensure you're up to speed on the latest decisions from the UK IPO and the courts of England, Scotland and Wales.
Becky Knott will see to it that your knowledge is up to date, highlighting several of the key legal cases from 2023, and discussing their relevance to IP owners and their advisors.
Don't miss out on this highlight of the CITMA webinar calendar.
This webinar supports skill set 1.1 objections of the Advanced Competency Framework.
Meet your speaker
Becky Knott, Hogarth Chambers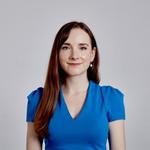 Becky is a pupil at Hogarth Chambers and a Chartered Trade Mark Attorney and Trade Mark Attorney Litigator, with nearly nine years of experience. She will start her second six of pupillage on 25th September.
In addition to her pupillage, Becky is a tutor on the Professional Certificate in Trade Mark Practice at Nottingham Law School. She has contributed articles to the CITMA Review and was previously a 'Guest Kat' for the IPKat. Currently, she is in the process of co-authoring a chapter for the 45th release of the CITMA and CIPA European Union Trade Mark Handbook.
Prior to starting at Hogarth, Becky sat in the 'Litigation and Licensing' team at Potter Clarkson to gain exposure to patents, was awarded a distinction in her GDL, and completed the Bar Transfer Test as a Transferring Qualified Lawyer.
Learning outcomes
Understand the effects of this year's most significant cases
Stay up to date on the UK IPO's key decisions
Appreciate what recent decisions mean for your clients
Programme:
12:00pm: Login available
12:30pm: Presentation
1:15pm: Q&A
1:30pm: End
Cost
Member £0 (VAT exempt)
Standard £30 (VAT exempt)
To note
Payment online via debit or credit card only; proforma invoices are not available.
Full terms and conditions apply.
Closing date: 9am, Wednesday 15th November 2022