Hearing Officer (plus reserves)
£39,906 - £42,222 (plus a hearing officer allowance of £1,515 is available)
Flexible working, full-time// homeworking, part-time
Intellectual Property Office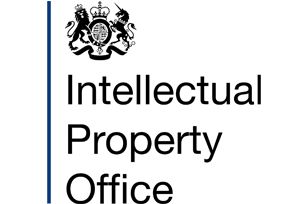 Summary
The Tribunal, Trade Marks and Designs Division (TTMD) sits within the Patents, Designs, and Trade Marks Directorate (PDTMD). This role is in our Tribunal Section.

Over 90% of the work of the Tribunal relates to contested trade marks, however, TTMD Hearing Officers also deal with company name and registered design disputes. The Tribunal is facing an unprecedented increase in work.

The post holders will be one of a number of Hearing Officers responsible for making sound legal decisions, covering both procedural matters and the substantive merits of the case. A triage system is in place to allocate work between C1 Hearing Officers and C2 Senior Hearing Officers, the latter being allocated cases of the highest level of complexity.
Additional information
This role is being offered as "location agnostic" which means that it is for the successful candidate to choose where they work. This may be at home in the UK, or in our Newport office where suitable space will be provided once the current restrictions in Wales are lifted.
On occasions the successful candidate may be required to travel to the Newport office to meet work demands such as training sessions, workshops etc, the candidate would be required to cover their own expenses; this is unlikely to be any more than once every other month, but may be less than that.
Job description
To consider contested trade mark opposition and cancellation proceedings on their merits from the papers filed by the parties.
To manage cases responsibly so that they are disposed of fairly but with the minimum of cost and in the shortest reasonable time.
To conduct procedural hearings and case management conferences, at which the parties may or may not be legally represented, and to do so fairly. These are mainly held in Newport using video or teleconferencing facilities.
To provide reasoned decisions under the relevant Acts which are legally correct and show that evidence of facts filed by the parties has been accurately assessed.
To keep up to date with developments in an area of rapidly developing case law.
To positively contribute to the formulation and development of the Office's practice and procedures, e.g. training, mentoring, etc.
The C1 Hearing Officer role is structured, with opportunities for promotion to C2 Senior Hearing Officer typically after 2 to 4 years.
These promotions are "non-competitive", and you are not required to wait until a vacancy arises (boards are typically run twice yearly). Promotion is dependent on you performing at the level required, demonstrating the correct behaviours and completion of the professional skills record (this being a record and evidence of experience and knowledge of certain areas of trade mark law and practice).
The salary range for a C2 Hearing Officer is £56,453 - £59,274, plus the hearing officer allowance of £1515
Responsibilities
Please refer to job description
Qualifications
A minimum of a 2:1 law degree or equivalent qualification in a relevant (legal) subject is mandatory for this role. This includes qualifications as a solicitor, barrister or trade mark attorney.
Behaviours
We'll assess you against these behaviours during the selection process:
Making Effective Decisions
Communicating and Influencing
Delivering at Pace
Benefits
Benefits of working with the wider IPO:
The opportunity to form part of our many inclusive network groups, find out more on Inclusive Features at the IPO
A variety of support functions including our excellent Staff Counselling Service which is a source of support for all staff at the IPO;
A flexible working scheme which has no core hours and excellent opportunities for home, part-time and term-time working;
A very generous pension scheme, with low employee contributions, further information around the benefits of joining the Civil Service can be found here
Eligibility for special and office-wide bonus payments;
Excellent development opportunities;
Opportunities for secondments, both internal and external;
Opportunities to join many civil-service clubs such as the Sports and Social Association, Motoring Club (CSMA), which provide numerous discounts to members
When working at Concept House, Newport the following benefits are also available:
A limited number of free car parking spaces are available on site;
On-site facilities including gymnasium, shop, restaurant
Please note benefits may be subject to change.
Things you need to know
Security
Successful candidates must pass a disclosure and barring security check.
People working with government assets must complete basic personnel security standard checks.
Selection process details
This vacancy is using Success Profiles, and will assess your Behaviours and Experience.
How to apply
Candidates to note: In order to capture your employment history please complete the employment history box under the 'Your CV' section of the online application form.
All communications will be electronic therefore it is vitally important that you check your Civil Service Jobs account regularly, as well as your spam/junk email folder
Sift
An initial sift of applications will be carried out to create a shortlist.

This will be based on the evidence provided for the following Success Profile elements:
Behaviours
When completing your application form please ensure that your examples cover the bullet points under each of the following behaviour headings:

Making Effective Decisions
Consider and use a range of relevant, credible information from internal and external sources to support
decisions.
Display confidence when making difficult decisions, even if they prove to be unpopular.
Present reasonable conclusions from a wide range of complex and sometimes incomplete evidence.
Communicating and Influencing
Communicate in a straightforward, honest and engaging manner, choosing appropriate styles to
maximise understanding and impact.
Ensure communication has a clear purpose and takes into account people's needs.
Delivering at Pace
Regularly monitor your own and team's work against milestones ensuring needs are
considered sympathetically when setting tasks.
Act promptly to reassess workloads and priorities when there are conflicting demands to maintain performance.
Please note: In the event of a high volume of applications, only the example given for Making Effective Decisions will be assessed by the panel.
A minimum of a 2:1 law degree or equivalent qualification in a relevant (legal) subject is mandatory for this role. This includes qualifications as a solicitor, barrister or trade mark attorney.
Candidates to note: In order to capture your qualification details please complete the qualification section under the 'Your CV' area of the online application form.
Interviews
If invited to interview Behaviour based questioning will be used.

Please note: The panel will refer to the lead Behaviour - Making effective decisions in the event of tied scoring.

Behaviours
The above behaviours will be assessed at interview.

Please note:
Candidates that proceed to the interview stage will be required to complete an assessment.
Specific information regarding the Success Profile elements that will be assessed at interview will be contained within the interview invitation.
The successful candidate would be expected to remain in the role for a minimum of 12 months before applying for another role.
IMPORTANT: CVs sent direct to the IPO will not be accepted.
If you require job-specific information, please contact
Name: Mark King
Email: [email protected]
Telephone: 01633 814462

This post is being advertised to Internal, across Government and external candidates at the same time.

Incomplete and/or late submissions will not be accepted or considered.

Should you have any queries or require any assistance in this matter, please contact the IPO Recruitment team at [email protected] prior to the closing of the post.

In line with Government guidance, successfully appointed candidates will need to provide documents for our Right to Work checks. Information on this will be sent within the invite to interview text.
Candidates to Note
Any move to the Intellectual Property Office from another employer will mean you can no longer access childcare vouchers. This includes moves between government departments. You may however be eligible for other government schemes, including Tax-Free Childcare. Determine your eligibility at https://www.childcarechoices.gov.uk/

From 8 June 2020, The Intellectual Property Office is to provide a Fair Processing Notice to all new applicants after they have been successful at interview.

As one aspect of pre-employment screening, personal details (name, National Insurance Number and date of birth) will be checked against the Civil Service Resourcing Extract Internal Fraud database. Anyone included on the Internal Fraud Database will be refused employment unless they can demonstrate exceptional circumstances.

The Intellectual Property Office will, on behalf of the vacancy holder, inform applicants when they are refused employment because of their inclusion in the Internal Fraud database.

A candidate is not eligible to apply for a role within the Civil Service if the application is made within a 5 year period following a dismissal for carrying out internal fraud against government.
Terms & Conditions
Please note that IPO has updated its terms and conditions of employment as part of Civil Service Reform. It is the candidate's responsibility to ensure they are aware of the Terms and Conditions they will adopt should they be successful on application.

Please see the Terms and Conditions document.

Voluntary Moves: If your pay (excluding allowances) is above the IPO maximum for the grade it will be capped at the IPO maximum for the grade when you transfer.

OGD loan or permanent transfers: Please note that due to the childcare changes introduced by HMRC in October 2018, employees going on loan/transferring to another government department that were in receipt of childcare vouchers in their previous department will not be able to continue receiving these post transfer.
For more information on the childcare schemes offered by IPO, please contact [email protected]

If moving internally on lateral transfer you will remain on your current base salary. Please note: All allowances are specific of individual roles and may not be transferable.
Pension information
Further information Civil Service pension schemes can be found here: https://www.civilservicepensionscheme.org.uk/
Diversity Statement
The IPO is an inclusive employer where diversity is respected and differences valued. Our positive approach to diversity allows us to select the most suitable applicants free from bias on factors such as age, gender identity, sexual orientation, disability, ethnicity or religion.

If you require an adjustment at any stage of the recruitment process, then please let the recruitment team know via; [email protected]

Feedback will only be provided if you attend an interview or assessment.
Nationality requirements
This job is broadly open to the following groups:
UK nationals
nationals of Commonwealth countries who have the right to work in the UK
nationals of the Republic of Ireland
nationals from the EU, EEA or Switzerland with settled or pre-settled status or who apply for either status by the deadline of the European Union Settlement Scheme (EUSS)
relevant EU, EEA, Swiss or Turkish nationals working in the Civil Service
relevant EU, EEA, Swiss or Turkish nationals who have built up the right to work in the Civil Service
certain family members of the relevant EU, EEA, Swiss or Turkish nationals
Further information on nationality requirements
Working for the Civil Service
The Civil Service Code sets out the standards of behaviour expected of civil servants.

We recruit by merit on the basis of fair and open competition, as outlined in the Civil Service Commission's recruitment principles.
The Civil Service embraces diversity and promotes equal opportunities. As such, we run a Disability Confident Scheme (DCS) for candidates with disabilities who meet the minimum selection criteria.
Apply and further information
Once this job has closed, the job advert will no longer be available. You may want to save a copy for your records.
Contact point for applicants
Further information
Commissioners statement The Civil Service recruits by merit on the basis of fair and open competition as outlined in the Civil Service Commission's Recruitment Principles. Complaints Procedure: If you feel your application has not been treated in accordance with the Recruitment Principles and you wish to make a complaint, please contact; Paula Brooks, Intellectual Property Office, Concept House, Cardiff Road, Newport, NP10 8QQ. If you are not satisfied with the response you receive from the Department, you can contact the Civil Service Commission at: http://civilservicecommission.independent.gov.uk/civil-service-recruitment/complaints/
You can apply online, please click the link below.