Trade Mark Assistant , IPT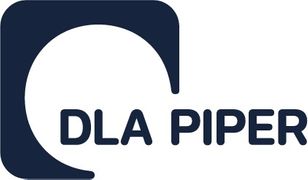 DLA Piper is one of the world's largest law firms, with offices in over 40 countries, and an impressive global IP practice and client list. As part of the continuing development of our business in line with our mission to be the leading global business law firm, we have ambitious plans to continue to grow our UK trade mark prosecution and portfolio management practice.
Crucially we are challenging ourselves to ensure that the manner in which we deliver our trade mark services leads the market, and that we maximise the opportunities offered by our unique global platform so that it delivers unrivalled benefits to our clients. To help drive forward our strategy, we are now seeking to recruit a trade mark assistant in Leeds who will contribute to the shaping of this part of our business and the implementation of change and also, importantly, to assist us with a broad range of ongoing tasks, including matter administration, prosecution, deadline management, renewals and billing.
Key areas of responsibility:
To assist with a broad range of ongoing tasks, including matter administration, prosecution, deadline management, renewals and billing. Will also contribute to the shaping, growth and implementation of continuing change for the trade mark prosecution and portfolio management practice. The role will entail working with colleagues in Leeds and other offices, and assisting, training and managing other trade mark paralegals. The responsibilities of the trade mark assistant will include the following as required from time to time:
Dealing with TMLA queries
Managing trade mark clearance searching with the business and external counsel
Instructing trade mark filings
Liaising with notary to arrange notarisation of documents and other formalities
Collating evidence and other information required for portfolio management
Supporting on ad hoc copyright enquiries
Drafting cease and desist letters for brand infringement
Managing the renewals process
Licence recordals
Supporting with knowledge sharing and guidance notes
This list of responsibilities is not exhaustive. The role includes practice development, administrative and fee-earning/income generating elements. It may also require the undertaking of additional tasks and administration not listed above as required by the practice from time to time.
Skills, experience and characteristics:
The key attributes for this trade mark assistant are:
At least 1 year's previous trade mark experience from a trade mark attorney or law firm
Experience with all aspects of trade mark (and ideally also design) formalities work
Thorough understanding of trade mark processes of the UKIPO, EUIPO and WIPO
An appreciation of the importance of effective deadline management
Ability to manage workloads under pressure and to prioritise tasks
Ability to work independently without supervision and as part of a collegiate and supportive team in a fast-paced environment
Someone who takes a holistic and pro-active approach to trade mark management and has a keen eye for detail
Excellent written English and grammar
IT literacy including competence in creating visually pleasing and effective documents in Word and Excel, proficiency with the use of internal financial systems, and ability quickly to learn to use portfolio management systems
A desire to contribute to practice development and change
A desire to deliver excellent client service
A flexible approach
CITMA Paralegal qualification would be preferred, but not essential
The successful applicant will enjoy an international and fast-paced environment with opportunities for personal development, and will be keen to be part of our firm's vision to continue to grow this part of our business.
The Firm
DLA Piper is a global law firm with lawyers located in more than 40 countries throughout the Americas, Europe, the Middle East, Africa and Asia Pacific. Our global reach ensures that we can help businesses with their legal needs anywhere in the world. We strive to be the leading global business law firm by delivering quality, service excellence and value to our clients and offering practical and innovative legal solutions to help them succeed. Our clients range from multinational, Global 1000, and Fortune 500 enterprises to emerging companies developing industry-leading technologies, as well as government and public sector bodies.
Our Values
In everything we do connected with our People, our Clients and our Communities, we live by these values:
Be Supportive
Be Collaborative
Be Bold
Be Exceptional
Diversity and Inclusion
At DLA Piper we are working hard to ensure that our talent pool is diverse. For us, diversity isn't just about visible differences, it's the unique blend of talents, skills, experiences and perspectives that makes each of us an individual.
We know it's crucial to have a culture and environment where those differences are genuinely valued and that's why we strive to be a business where everyone can thrive, develop and succeed based on their talent. Our aim is to build an inclusive and supportive culture where all our people feel they belong and can achieve their best.
Agile Working
We recognise that people have responsibilities and interests outside of their career and that as a business, we all benefit from working flexibly. That's why we are open to discussing with candidates the different ways in which we are able to support requests for agile working arrangements.
Pre-Engagement Screening
In the event that we make an offer to you, and where local legislation permits, we may conduct pre-engagement screening checks that may include but are not limited to your professional and academic qualifications, your eligibility to work in the relevant jurisdiction, any criminal records, your financial stability and references from previous employers.