Trade Mark Assistant – Leeds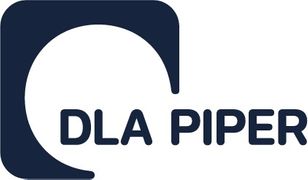 DLA Piper is one of the world's largest law firms, with offices in over 40 countries, and an impressive global IP practice and client list. As part of the continuing development of our business in line with our mission to be the leading global business law firm, we have ambitious plans to continue to grow our UK trade mark prosecution and portfolio management practice.
Crucially we are challenging ourselves to ensure that the manner in which we deliver our trade mark services leads the market, and that we maximise the opportunities offered by our unique global platform so that it delivers unrivalled benefits to our clients. To help drive forward our strategy, we are now seeking to recruit a trade mark assistant in Leeds who will contribute to the shaping of this part of our business and the implementation of change and also, importantly, to assist us with a broad range of ongoing tasks, including matter administration, prosecution, deadline management, renewals and billing.
The responsibilities of the trade mark assistant will include the following as required from time to time:
Practice administration and management
Conflict checks, client matter set up, due diligence and engagement letters
Handling, reviewing and interpreting correspondence for relevant deadlines and adding/reviewing appropriate deadlines and reminders on our trade mark management system and in electronic diaries
Generating weekly docket reports and proactively ensuring that deadlines are met
Ensuring that client records on our trade mark management system are up to date and accurate
Managing current accounts with trade mark offices and assisting with the invoicing of trade mark files
Assisting generally with the management of global trade mark portfolios
Working with and managing other trade mark paralegal staff
Client work
Preparing first drafts of trade mark specifications
Preparing and filing trade mark applications
Monitoring the status of trade mark applications and oppositions and pro-actively engaging with our lawyers and attorneys, and with external local attorneys
Preparing standard and bespoke reporting communications in a timely and accurate manner, including reporting publications and registrations
Preparing draft responses to basic registry objections
Pro-actively managing renewals and maintenance requirements
Preparing documentation for recordal of changes in company name, company address, and assignments/licenses
Managing trade mark watch services, reviewing watches received and drafting reports to clients
Liaising with and delivering an excellent service to clients
Internal practice development
Effectively implementing and maintaining established processes
Working with other members of our team in relation to the continued development of our processes, procedures and materials to ensure we deliver first rate client service combined with efficient internal administration
Working with colleagues in other countries to facilitate the smooth operation of the firm's international trade mark practice
Liaison with business process expert colleagues in relation to the use of technology tools to drive efficiency and quality, including the development of applications for Robotic Process Automation
Business development
Assisting with business development opportunities, including analysis of trade mark portfolios to identify further growth opportunities
Assisting with the on-boarding of new client trade mark portfolios
Preparing estimates for trade mark filings
This list of responsibilities is not exhaustive. The role includes practice development, administrative and fee-earning/income generating elements. It may also require the undertaking of additional tasks and administration not listed above as required by the practice from time to time.
The key attributes for this trade mark assistant are:
At least 1 year's previous trade mark experience from a trade mark attorney or law firm
Experience with all aspects of trade mark (and ideally also design) formalities work
Thorough understanding of trade mark processes of the UKIPO, EUIPO and WIPO
An appreciation of the importance of effective deadline management
Ability to manage workloads under pressure and to prioritise tasks
Ability to work independently without supervision and as part of a collegiate and supportive team in a fast-paced environment
Someone who takes a holistic and pro-active approach to trade mark management and has a keen eye for detail
Excellent written English and grammar
IT literacy including competence in creating visually pleasing and effective documents in Word and Excel, proficiency with the use of internal financial systems, and ability quickly to learn to use portfolio management systems
A desire to contribute to practice development and change
A desire to deliver excellent client service
A flexible approach
CITMA Paralegal qualification would be preferred, but not essential
The successful applicant will enjoy an international and fast-paced environment with opportunities for personal development, and will be keen to be part of our firm's vision to continue to grow this part of our business.