Trademark Attorney – 3 years + PQE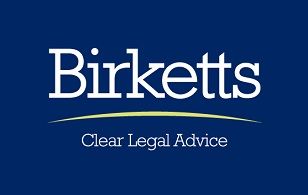 Birketts is an ambitious full service, top 100 UK law firm, operating in East Anglia, London and the surrounding areas. With a rich heritage spanning over 150 years we've built an enviable track record advising businesses, institutions and individuals in the UK and internationally.
The department
Our innovative and highly regarded Trademark and Branding team forms part of our wider Corporate/Commercial department, acting on both non contentious and contentious matters. We advise a range of businesses from SMEs to major corporate entities on their global brand protection strategy.
Purpose of job
We seek to recruit a confident Attorney who can come in and manage and advise on the full range of IP issues, both contentious and non-contentious. There is already an existing workload so ideal candidates should be used to handling high-volume workloads, working directly with clients, handling cases at the UKIPO and liaising with overseas associates. The position will require the new hire to work almost independently.
Candidate
We are looking to recruit a very dynamic/proactive Attorney with 3-5+ years PQE. The candidate must be self-motivated, pro-active, extremely organised, have a strong academic record, and have very good IT skills. The position will often involve working collaboratively with other members of the team (particularly the litigation team), so good communication skills are essential. In addition to having substantial trade mark experience, experience in designs, litigation and brand protection experience would be very desirable.
Qualifications/Experience
CITMA is essential.
For further information please contact:
Talent Acquisition Manager, Suzannah Rogers, [email protected] or DD: 01473 406232