Autumn Conference 2021: Reputation, Resolution and Revolution
Once again our delegates delved into a variety of topics over the course of a packed two-day programme.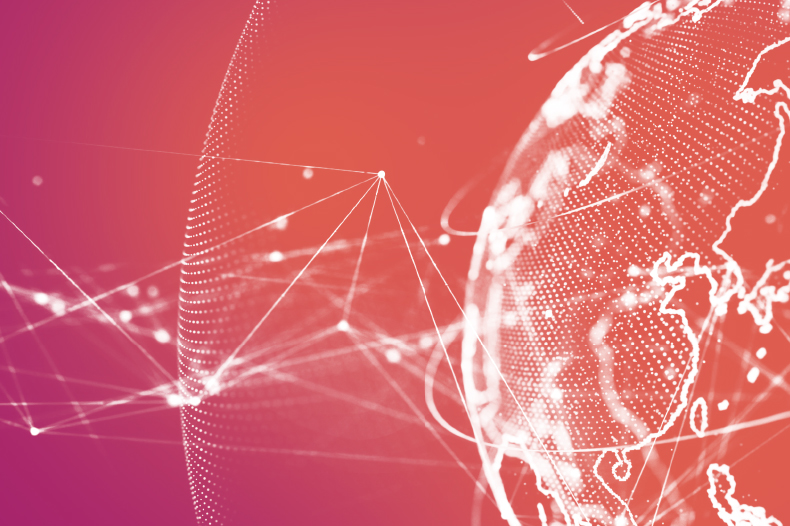 Revolutionising our thinking, gaining a deeper understanding of dispute resolution, and the importance of reputation management were the key themes of our Autumn Conference.
In particular, our speakers provided insights into the ingredients of a successful mediation, the tools needed to execute a settlement agreement, and different ways to manage reputational risks in a trade mark dispute.
These were just some of the topics put under the microscope.
Inspirational address
In his keynote address, David Stone (Global Head of IP, Allen & Overy) inspired us to continue practising inclusion and maintaining the diversity and quality of the profession.
Referring to the "twin hurricanes" of COVID-19 and Brexit, he noted that the IP industry has shown "both resilience and kindness though a difficult time".
He thanked CITMA for our leadership through the tribulations of Brexit, in particular Keven Bader and former President Kate O'Rourke for their work in negotiating the best possible deal for our members and their clients.
Commenting on diversity, David noted that the IP profession is now predominantly female and that first-generation university students are now well represented.
However, barriers to true diversity remain. David commented: "None of the attributes of success are specific to white people, male people or straight people."
With the COP26 global summit on climate just around the corner, David concluded that we must continue to consider the environmental repercussions when making day-to-day decisions, particularly now that we understand the potential and effectiveness of remote working.
UK case law update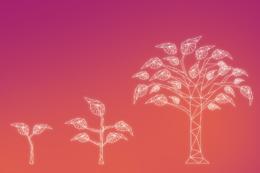 After David's address, Manuela Macchi (Keltie) offered us a summary of key cases in UK case law this year. She commented first on Lifestyle Equities CV & Another v Amazon UK Services Ltd & Others1, which the judge described as "not a normal case of trade mark infringement".
This case demonstrates how globalisation and the possibilities of e-commerce also come with potential pitfalls.
She then moved on to discuss Fox Group International Ltd v Teleta Pharma Ltd.2 Here, Judge Melissa Clark concluded that the threats of infringement proceedings were unfounded.
Manuela highlighted the importance of thorough research to ensure that there is real infringement before issuing an action or a claim.
Next, she discussed Pliteq Inc & Another v iKoustic Ltd and Another3, in which iKoustic continued to advertise Pliteq's products after their partnership had ended, and subsequently directed customers to its own products.
Because iKoustic was simply selling off the remainder of its Pliteq stock, the judge determined that this activity did not amount to infringement.
Finally, Manuela commented on Philip Warren & Son Ltd v Lidl Great Britain Ltd & Others.4 In this case, an independent butcher based in Cornwall accused Lidl of passing off through its "Warren and Sons" brand. The case was dismissed due to a lack of evidence of misrepresentation.
It demonstrates the importance of local context when considering misrepresentation. Here, the two providers operate at different points in the local market and there was limited crossover.
In-house perspectives
Featuring Lauren Buchan of Dentsu International, Richard Danks of NatWest and Jayne McClelland of Syngenta and chaired by Eleanor Merrett of CMS, our panel talk covered the parallel issues of how environmental, social and governance (ESG) factors and developments in innovation change the work we do and how we do it.
On the topic of the environment, Richard noted that, as a cornerstone of a society, banks must be key players in solving climate change.
Through developments such as offering customers carbon footprint trackers, individual responsibility becomes possible.
Jayne introduced Syngenta's Good Growth Plan, which outlines key targets based on the UN's guidance.
This includes initiatives to benefit small farmers – who account for 78% of the global food supply – biodiversity and soil health, among many others.
Lauren argued that the new focus on the environment is "a shift that has to be addressed", commenting that its newfound relevance is evident in the work she and her colleagues find themselves doing.
The social and governance elements of ESG are also evident across the board. For example, both Dentsu and NatWest are exploring virtual internships, as these may help to overcome cost and location barriers.
Richard emphasised the importance of adopting "more of a sense of personal responsibility", for instance asking: "What are the smaller things that my team and I can do?"
Discussing innovation, Jayne noted that in the past innovation was perceived as achieving higher efficacy and lower levels of wasted effort.
However, it now runs through every area of the industry. She presented two key questions: "If there were no barriers, how would I do this?" and "What barriers do we need to remove to achieve our goal?" Lauren noted: "I think innovation gets too focused on tech. It's important to remember that an innovative idea can be a simple one."
Reputation, reputation, reputation
"Reputations do matter. While you are setting up the legal process and really understanding what is going to happen in terms of the cases you are involved in, we are thinking about the other audiences who are not inside that legal process," Claire Davidson, a Partner at DRD Partnership, told delegates.
"We are thinking about people who could be employers, shareholders, investors, consumers, clients, policy makers and regulators, and through the spectrum of media and social media, the general public."
With so many cases being played out in the court of public opinion, it is important for us all to appreciate what makes a trade mark dispute of interest to the British media. The criteria Claire set out included:
Legal precedent;
High-profile brands;
A David v Goliath narrative; and
Public interest.
She went on to tell delegates: "The underdog is something that the British media loves. These David and Goliath trade mark stories are often about a major household name picking on [a brand or organisation that is] smaller. It becomes worse if you have a really fantastic face to the 'David' and a fantastic backstory."
Claire wrapped up by reminding us that we need to recognise that trade mark disputes can become huge news stories across media and social media, and we need to think about how our cases will be perceived beyond the litigation itself.
Scenario planning with clients is important, she concluded.
One IPO
David Holdsworth (Deputy CEO and Director of Operational Delivery) and Andy Bartlett (Director of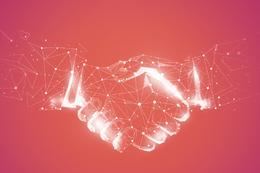 Transformation) from the UK IPO were on hand to take delegates through the office's One IPO programme.
Currently, trade marks, patents and designs all exist in different systems; the IPO wants to bring this all together.
David began by putting the work into the context of the recovery from COVID-19 and the changes following Brexit. "The IP system is an integral part of the economic ecosystem for the UK and any nation around the globe.
"We have announced a series of initiatives to make IP more accessible to help businesses maximise the value of IP. For us, being part of that ecosystem is supporting the government in supercharging the economy," he said.
There has been substantial growth in trade mark applications, a strong sign of positive economic activity. David described the almost four-fold increase in monthly trade mark applications to the IPO.
It is now consistently seeing between 15,000 and 16,000 new trade mark applications a month. "We are growing, but we need our systems to keep pace to give you the best experience," David told delegates.
EU case law update
Dr Frederik Thiering from Bird & Bird touched on 10 significant EU judgments from the past year, providing an overview of key developments.
In Ardagh Metal Beverage Holdings v EUIPO5, the Applicant attempted to file the sound of a can opening followed by a second of silence and a nine-second "tingling" noise.
This was rejected because the audio file submitted was not sufficiently unique to the product and was a functional aspect rather than a distinct feature.
It also did not "depart significantly from normal customs". The Applicant appealed again, but this led to confirmation that the sound did not have recognition value.
He also explored achtung! v EUIPO.6 This mark was rejected due to the fact that "achtung" is simply the German word meaning "attention".
The Applicant claimed that it can also have other meanings, including referring to appreciation or respect, but the judge established that the inclusion of the exclamation mark specifies that it should be read as "attention".
The mark would therefore be perceived as an advisory or advertising message, not as a specific slogan.
Commenting on Oatly v EUIPO7, Frederik noted that the inclusion of the word "but" in the slogan "It's like milk but made for humans" calls into question the notion that dairy milk is a normal thing for humans to consume.
This sets off a cognitive process in the mind of the consumer, building recognition between the statement and the brand.
Mediation: Bust out of the box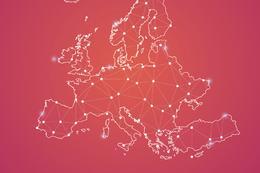 "Mediation offers parties full control over the method by which their dispute will be submitted and the outcome of the process," Tom Cadman from the Chartered Institute of Arbitrators told our delegates.
Mediation is a non-binding procedure, which means that those involved do not need to continue after the first meeting. It also means that a decision cannot be imposed upon the parties – it must be agreed by those involved.
Tom suggested that mediation can be a useful route to resolving a dispute where any of these are priorities for one or both of the parties:
Minimising cost exposure;
Maintaining control;
A speedy settlement;
Confidentiality; and/or
Preservation or development of a business or commercial relationship (eg, a licence, distribution agreement, or research and development contract).
Experienced mediator Guy Tritton, from Hogarth Chambers, told delegates that "out-of-the-box thinking is very important to a successful mediation". He shared two key ways a mediator might try to break a deadlock.
The first was risk analysis. Using this strategy, the mediator gets the parties to look at their best- and worst-case scenarios should no settlement be reached and the matter goes to trial.
For example, he suggested, the mediator will try to reorientate the parties from thinking that they are conceding hugely if they accept £25,000 in damages and not £150,000.
The second route is to focus on the interests of the parties. "Once you identify the interests [of the parties] an agreement can be reached fairly quickly," said Guy. "For example, it may be in the interests of both parties that the defendant enters into a licence agreement with quality controls that prevent reputation loss."
However, Denise McFarland from Three New Square offered a different perspective. "Mediation is a great option, but it's not the only option," she told delegates.
Early neutral evaluation (ENE) is another way to resolve disputes, for example.
Compared to facilitative mediation, ENE involves an independent party expressing a merits-based opinion about the dispute at an early stage. Commercial benefits of ENE include:
Speed;
Assisting with identification of the issues;
Providing a focal point for the parties; and
Facilitating a realistic starting point to explore arbitration mediation.
Settlement agreements
Elsewhere, Dr Brian Whitehead, a Partner at Haseltine Lake Kempner and an Appointed Person, explored the practicalities of executing a settlement agreement and identified different ways to ensure that the agreement is watertight.
He shared three key tools that can be used to achieve a settlement: the without prejudice rule, subject to contract, and Part 36 offers.
While all three are powerful and can be used to significant effect, Brian said that he finds Part 36 offers to be "useful when the parties are largely in agreement that there is infringement but very far apart on damages".
For example, he continued, Part 36 offers can help "where there's a claim for damage to reputation or a claim for lost sales but the defendant maintains that it should be on a royalty basis".
He went on to discuss the formal requirements of an agreement. This included consent orders: if proceedings have already been issued, either a Tomlin order or a standard order is required.
It is also crucial to consider the clauses bespoke to the contract, including delineating what is and isn't included in the contract, whether there are any claims already in existence and the parties' obligations to one another.
On the topic of boilerplate clauses, Brian commented that: "It's very easy and tempting, because they are a standard block of text, to treat them as unchanging. This is, perhaps needless to say, a mistake." It's important to review these clauses each time to ensure that they are necessary in the specific contract and that they don't require adaptation.
Finally, Brian shared his 10 key areas to take into account and a case study to demonstrate the potential for enforcement rights to degrade over time.
Read the full issue