Brexit - Q&A February 2019
Our recent guidance on registered rights raised a number of questions from members. As many of the issues raised have wider implications we have pulled these together.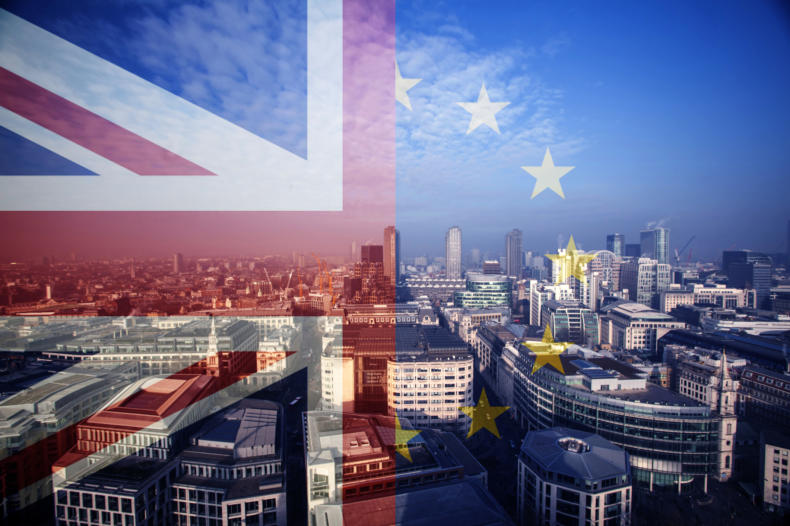 We hope these answers will provide further clarifications for you. Click here to view our recent guidance on registered rights.
Question 1: Has the UK IPO confirmed whether it will take the renewal date listed on the EUIPO register, and therefore if it has already rolled on to the next 10-year cycle and no separate UK fees will be chased in the case of an early renewal of an EUTM with a due date falling after exit day.
Answer: The timing of the renewal payment is not relevant; the timing of the expiry of the EU right is determinative.

EUIPO renewals take effect from the day following the date on which the existing registration expires (Article 53(6)), even though the EUIPO database updates early.

Therefore, if an EUTM is due to be renewed on eg 5th May 2019, it could be renewed early and show the date of 5th May 2029 on the EUIPO Register. However, its cloned UK registration will still show the renewal date of 5th May 2019 and will require separate renewal. This has been confirmed by the UK IPO.
Question 2: "Cloning" will be at no cost, but the new UK national right will require its own separate renewal, alongside the renewal of the EU27's right. The UK IPO is waiving the "late payment" charges for these new registrations for the first six months, because these "comparable rights", being created only on 29th March 2019, could not be renewed early.". Could you please illustrate the last part of this point?
Answer: If an EU trade mark registration was due to be renewed on 1st April 2019, you may miss the deadline to renew the UK "comparable" right. Therefore, the UKIPO will give you until 1st October to pay the UK renewal fee, without the need to pay late fees.
Question 3: Could you confirm then that the comparable rights issued from all EUTM renewed within the six month period prior to their renewal date that is after March 29th and which renewal is not confirmed before March 29th, will also be automatically renewed even if those UK comparable rights were not existing when renewal is requested?
Answer: If the date on which an EUTM registration is due to expire is on or before 29th March 2019 and its renewal was paid at the EUIPO before exit day, then the UK right should not need separate payment, and take the 2029 date.
Question 4: "Review ongoing EU opposition and invalidation proceedings because, if they are based solely on a UK right, that right will probably not be a valid prior right after exit". Are provisions for ongoing oppositions and revocations actions based upon UK rights? And is this only on the basis of no deal.
Answer: The draft withdrawal agreement is silent on this situation, but the EUIPO's earlier Q&As published on 20 July 2018 on a 'no deal' Brexit indicated that any EU opposition and invalidation proceedings based on UK rights would simply fall away, either in whole or in part in so far as they are based on a UK right, as groundless on exit day.

It is clearly correct that any EU actions in which the relevant date for the assessment of rights is post-exit day (no deal) or after the expiry of the transition period (in an agreement is reached) cannot be based on a UK right, absent an agreement to the contrary.

However, for actions with a relevant date which pre-dates exit day or the expiry of the transition period, it has been contested by CITMA that the position set out in the EUIPO's Q&As is a correct interpretation of the current EU case law.

Further guidance is awaited.
Question 5: Regarding refiling EU trade mark applications that are pending on the 29th March, is it yet known if the client will have to pay the fees again?
Answer: The EU application will continue as normal and no refiling is required. If granted the right will only apply to the remaining 27 EU member states. For protection in the UK, a separate UK right will need to be filed.
Question 6: Will seniority claims also be cloned and/or are we able to reinstate an expired UK seniority right?
Answer: Seniority will be respected within the cloned UK registration. The cloned UK registration "comparable trade mark (EU)" will be deemed to have the same rights as if the senior mark had continued to be registered in respect of all the goods or services for which it was registered prior to the surrender or lapse. This is discussed in detail in the draft SI at paragraphs 13 and 14.
Question 7. Post-Brexit the UK IPO will allow non-UK qualified trade mark attorneys to act as representatives. Is advice from non-UK qualified trade mark attorneys covered by legal privilege in English court proceedings in the same way as advice from UK qualified trade mark attorneys?
Answer: The UK IPO position as to who can act as a representative will not change on Brexit. Non-UK qualified trade mark attorneys can act as representatives before the UK IPO currently and we do not believe this will change after Brexit.

If a document is covered by legal privilege it can be withheld from disclosure during the disclosure process in English court proceedings. Legal advice from a UK barrister or solicitor in relation to protection of trade marks and designs is covered by legal privilege.

S.87 Trade Marks Act 1994 (as amended) grants the same legal privilege to communications with UK qualified trade mark attorneys relating to the protection of trade marks or designs as would be granted to communications with solicitors.

The law does not however grant legal privilege to communications with non-UK qualified trade mark attorneys, although the courts have in certain cases granted legal privilege to communications with non-UK qualified lawyers on the basis of comity.

There is therefore a risk that disclosure could be compelled of advice in relation to a UK trade mark or design from non-UK qualified trade mark attorneys in subsequent English court proceedings.
Further reading