How to throw a case
Unfortunate remarks helped to cement the invalidity argument, reports Sarah Williams. 33 843 C (Invalidity), Full Colour Black Ltd v Pest Control Office Ltd, EUIPO, 14th September 2020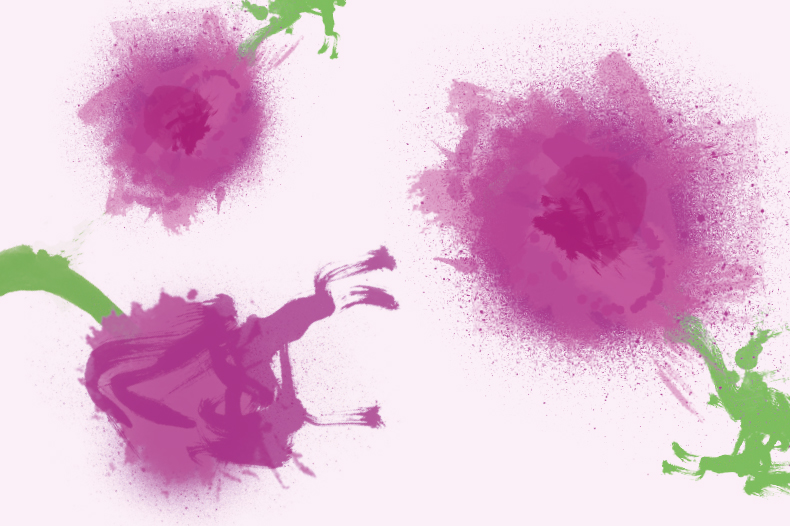 On 7th February 2014, Pest Control Office Ltd (the Proprietor) applied to register the FLOWER THROWER trade mark for goods and services in a range of classes. The mark proceeded to registration at the EUIPO on 29th August 2014 (EUTM No. 12575155). The Proprietor is a limited company formed by a representative of the secretive graffiti artist Banksy.
On 12th March 2019, Full Colour Black Ltd (the Applicant) applied for a declaration of invalidity on the registration against all of the goods and services on the grounds of bad faith under Article 59(1)(b) and 59(1)(b) and (c) EUTMR.
Full picture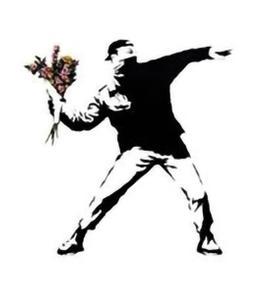 The Proprietor's FLOWER THROWER image was first created in 2005 and registered for a range of goods and services across 11 different classes. The image also appeared on the cover of Wall and Piece, a book released by Banksy in 2006 and in which, notably, Banksy states that "copyright is for losers".
The main argument raised by the Applicant was that the trade mark was registered in bad faith as the Proprietor had no intention to use it. It was argued that the registration was obtained because Banksy could not enforce his copyright while maintaining his anonymity.
Following the filing of the invalidity action, Banksy set up a store in London – which was not open to the public – under the name Gross Domestic Product. He also opened an online shop. However, he then stated in several publications that he "was merely trying to fulfil the trade mark class categories to show use for these goods". Ultimately, this was deemed not to be genuine use of the trade mark and to be inconsistent with honest practices for the purposes of bad faith.
When reaching its decision, the Cancellation Division (CD) stated that there is no precise definition of the term "bad faith" and that it is "subjective based on the applicant's intentions".
Relevant period
There was much discussion surrounding the "relevant period". While the relevant point at which to show bad faith in connection with a contested registration is the date that an application is filed, it was deemed that evidence both prior to and after that date can be relevant as it can show the Proprietor's intentions at the time of filing.
Using earlier case law as its basis, the CD found that bad faith may apply if the Proprietor never intended to use the trade mark or if the intention in filing the trade mark was to obtain an exclusive right for purposes other than those falling within the functions of a trade mark. It decided that the Proprietor's actions were "inconsistent with honest practices" as it had "no intention to use the EU trade mark according to its function and thus it was filed in bad faith".
Given that the CD had found in favour of the Applicant regarding bad faith, the remaining grounds were not considered.
Key points
Graffiti is not carried out with the permission of the property owner and is carried out in commission of a criminal act. To such extent, no copyright rights may accrue from such work (or there is an argument that the copyright may be assumed to be gifted to the property owner)
Evidence before and after the relevant time period can show the intention for the relevant period
Author