No trivial pursuit
Daniel Ramos digs into what constitutes accessory status. [2020] EWHC 2094 (Pat), BMW AG v Premier Alloy Wheels (UK) Ltd & Others, High Court, 30th July 2020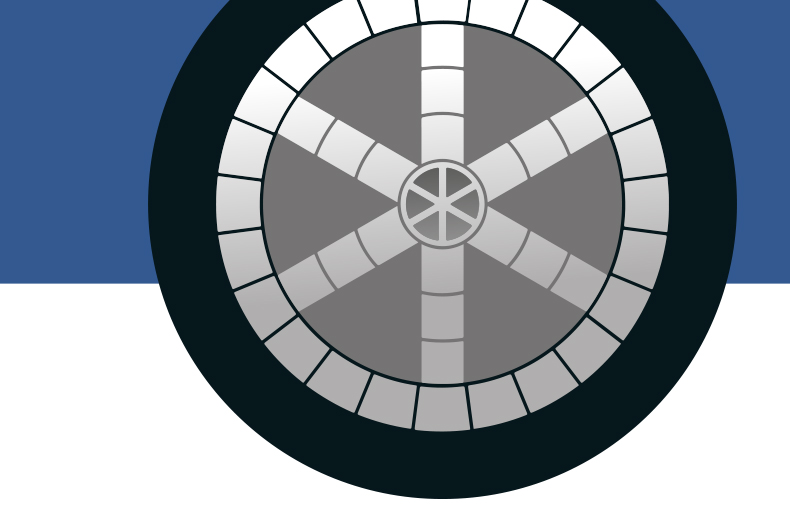 On 30th July 2020, Recorder Douglas Campbell QC found in favour of Bayerische Motoren Werke AG (BMW) in a High Court action for infringement of its registered trade marks and registered Community designs (RCDs), passing off and, in the case of one of the Defendants, breach of contract.
The action concerned the export and sale of replica alloy wheels. The main Defendant was UK-based company DGT Wheels and Tyres Ltd (DGT), the sole director and owner of the voting shares of which was another of the Defendants, Mr Jerome David Layzell (JL). The action was also brought against Premier Alloy Wheels (UK) Ltd, which was said to provide logistical services for DGT and was owned and run by JL's stepfather and another of the Defendants, Mr Devon Thompson (DT). The fifth Defendant was JL's grandfather, Mr David Layzell (DL), who assisted DT in the management and running of DGT.
Initial complaint
BMW first complained to DT in 2012, alleging that his business at the time was offering for sale replica alloy wheels that infringed BMW's intellectual property rights. Following this initial complaint, and in consideration of BMW refraining from bringing legal proceedings, DT and some of the other Defendants signed undertakings not to infringe a range of BMW's intellectual property rights.
The action was subsequently brought by BMW following the granting of an interim injunction and search order in June 2018, which resulted in the discovery of a "badging station" in DGT's warehouse, as well as the seizure of more than 1,600 infringing wheel centre caps and other badges, including some bearing BMW's trade marks. The Defendants brought a counterclaim against BMW for invalidity of its RCDs.
Judgment
Mr Campbell QC dismissed the counterclaim for invalidity and found in favour of BMW's trade mark infringement, passing off and breach of contract claims. Further, it was held that the Defendants had infringed six out of the 10 BMW RCDs produced as specimens at trial, and that JL and DL were jointly liable for the acts of DGT.
However, the Court refused to grant injunctive relief extending further than the six RCDs in respect of which infringement was found, as there was no specific evidence of infringement relating to the remaining four designs selected for inclusion at trial (out of a total of 73 RCDs on which BMW sued). In this regard, BMW tried to argue that injunctive relief should be granted in respect of the remaining four designs "on the basis that they were (and remain) popular designs" and were therefore likely to have been offered for sale by the Defendants.
This argument was dismissed and Mr Campbell QC highlighted that, unlike in Microsoft v Electro-Wide1 (in which it was held that there was a general threat to infringe the copyright in a whole class of software, resulting in the Court granting a wide injunction covering unspecified "operating system computer software"), there was no general threat to infringe all of BMW's designs. Therefore, the injunction was limited to the six specific designs.
Joint liability
The bulk of the analysis in the judgment concerned the finding of joint liability of JL and DL with DGT, with which they each had varying degrees of involvement. It was held that they both provided "more than trivial" assistance to DGT to commit the acts for which it was held to be liable.
With respect to JL, the Court pointed to, among other facts, that he was a main signatory on DGT's bank account and had worked in various capacities at DGT, with at least partial knowledge of DGT's illicit activities. Similarly, DL's involvement in the administration of DGT (including through assisting with invoicing and arranging for shipping and supply) played an important role in the Court's finding of his joint tortfeasorship. Further, the Court held
that the fact that neither individual intended their actions to be tortious was irrelevant.2
Accessory issue
This judgment provides useful guidance when considering the issue of accessory liability, in particular in circumstances where the role played by the alleged tortfeasor is administrative in nature, as was the case with DL. Usefully, the judgment also expands on the conditions required to establish accessory liability set out in Fish & Fish Ltd v Sea Shepherd UK.3 It highlights, for example, that:
There is no need to show that the alleged accessory intended or knew that the act should be tortious; and
Mere facilitation and/or knowledge of the tortious act is not enough. There must be assistance in committing it.
Rightsholders should therefore bear the Court's reasoning and the above principles in mind when considering the scope of any claims they may have against potential tortfeasors, especially in the context of identifying potential defendants at the outset of proceedings.
Helpful direction is also provided by the judgment with respect to the scope of injunctions which may be granted by the Courts. In particular, it highlights that while the Courts have in past cases been willing to grant wide injunctions, such a decision is fact-dependent. It is also worth noting that the main case relied on by BMW to support its request for a wide injunction (Microsoft v Electro-Wide) involved a finding of a "general threat" by the defendant in that case to infringe the copyright in a whole class of software, rather than a particular version of the software. The fact that Mr Campbell QC dismissed BMW's arguments in this regard on the basis that no such general threat to infringe existed would suggest that evidence of a general threat of infringement is needed to support a claim for a broad injunction.
1 [1997] FSR 580
2 [1989] Unilever plc v Gillette (UK) Ltd, RPC 583, 609
3 [2015] AC 1229
Key points
In the context of joint tortfeasors, knowledge by the alleged tortfeasor that the act in question is tortious is irrelevant
Even if a defendant's assistance is minor, accessory liability may be established if the assistance is more than trivial
While the UK courts have the power to grant wide injunctions, such an injunction will only be appropriate in some circumstances, depending on the facts of the case
Author
Associate, Chartered Trade Mark Attorney , Osborne Clarke LLP