Reaching for the stars
Carol Nyahasha reflects on the recent YORUBA STARS outcome and issues a warning to anyone who underestimates the strength of communities that seek to protect their cultural identity.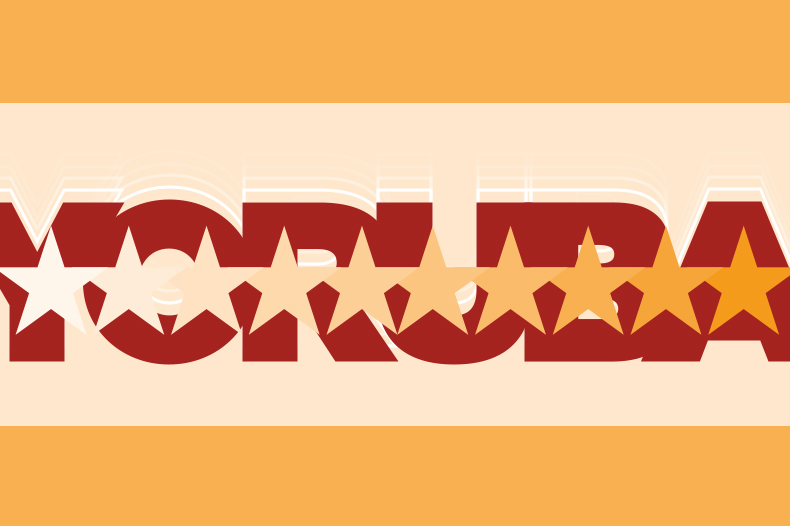 Over the past few months, we have once again witnessed major U-turns by brands that have come up against massive social media backlash because of accusations of cultural appropriation.
To give one example, Michael B. Jordan (star of the Black Panther and Creed movies) had to make a hasty retreat after launching his joint-venture rum called J'OUVERT, having received a torrent of criticism on social media.
The name J'Ouvert is given to a well-known Caribbean carnival and is taken from French phrase "jour ouvert", which means "opening of the day". The carnival, which traditionally begins just before sunrise, has its roots in Trinidad and dates back 200 years to the arrival of French plantation owners. J'Ouvert evolved from the Canboulay festivals in the 1800s – night-time gatherings at which landowners dressed up and imitated their slaves. Following emancipation, the newly freed slaves reinvented Canboulay, imitating the former "masters" who had once mocked them. This practice was banned by authorities but was eventually re-established as J'Ouvert. So, you can see why the Caribbean community did not like the idea of its carnival being exploited in such a way.
Closer to home, the UK recently hosted the fight between British clothing company Timbuktu Global and cultural education venture CultureTree, all revolving around the cultural appropriation of the Yoruba name, and the mark YORUBA STARS.
Continuing questions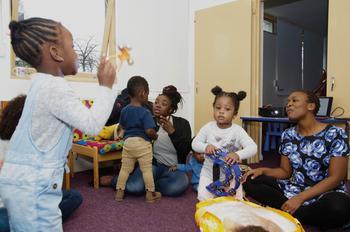 So much has been written before about trade marks and cultural (mis)appropriation that when I was tasked with covering this case for the Review, it was quite the challenge to figure out a different angle from which to approach it. That's when it struck me – why do brand owners keep making the mistake of seeking registrations for names that have cultural significance? What can be done to reduce the likelihood of brand owners making this mistake in the future? Are we solely to rely on the ever-watchful social media activists and keyboard warriors who are lying in wait to bring such actions to justice?
It also led me to ask myself a more complex and slightly controversial question: is the ownership of a trade mark that relates or refers to a culture ever appropriate? Who gets to police that and decide if one owner has a more legitimate claim than another?
Which brings me back to the run-in between Timbuktu and CultureTree. The first is a UK clothing and accessories company based in Lancashire and owner of two trade marks for YORUBA (covering clothing and class 41 services, among other things). The latter, CultureTree Ltd, is a social enterprise business whose mission is to preserve and promote African languages and culture across the world, including Yorùbá, one of the principal languages of Nigeria. CultureTree was attempting to register the mark YORUBA STARS for clothing and entertainment, education and cultural activities. Timbuktu was notified of the application and opposed the YORUBA STARS mark on the basis of its prior rights in YORUBA.
To explore this case in detail, I was pleased to be able to connect with Gbemisola Isimi, the founder and CEO of CultureTree, and get a direct insight into the methods she used to fight for the YORUBA STARS application and consider how these efforts might inform future decisions regarding marks with cultural links.
Social media response
CultureTree runs a programme that teaches children the Yorùbá language, branded with the YORUBA STARS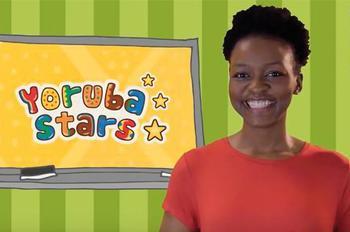 name. It also runs a parent and toddler play group of the same name. The language programme and play group have both become popular over the years, which is why Isimi decided to seek trade mark protection for YORUBA STARS. She told me she never imagined she would come up against any resistance to her application, so receiving an opposition from Timbuktu, a company which in her view had no goods or services relating to the Yorùbá culture or language, naturally came as a surprise. In her view, it was wrong for Timbuktu to try and monopolise and claim sole ownership ofa birthright belonging to the people of another continent.
Faced with an opposition which would very likely be decided in Timbuktu's favour, and the possibility of that hampering its community work, Isimi and CultureTree took to social media to rally support from the African community. And rally behind them it did! After much tweeting, retweeting and sharing of the story, the #YORUBAISNOTFORSALE movement managed to force Timbuktu to back down and withdraw the opposition action.
The outrage was understandable. For the Yorùbá community (and others), it seemed as though Timbuktu was unfairly exploiting the Nigerian cultural heritage in the name YORUBA for commercial gain, while at the same time preventing CultureTree (whose founder is of Nigerian descent and is Yorùbá) from sharing in that name. I am from Zimbabwe and the Zezuru tribe – one of the Shona-speaking tribes – so I understand why CultureTree felt the need to fight this. I would be equally outraged if a third party with no legitimate claim to being Zezuru trade-marked that name in a similar way.
As Isimi stated in her social media call to action: "Today it's Yorùbá, tomorrow this could be Igbho, Swahili or even the word AFRICA… @timbuktuglobal should not and will not have ownership of our birth right!" In fact, it is worth noting that SWAHILI is registered as a trade mark at the UK IPO and EUIPO for paints and varnishes in classes 2 and 17. (Maybe one for the East African community to take up!)
In the face of the social media campaign, Timbuktu not only withdrew its opposition, but also surrendered both of its YORUBA trade mark registrations (one in class 25 and the other in classes 9, 14, 18, 21, 28, 35 and 41). It appears that its website and e-commerce shop has also been taken down. Isimi told me she considered this "a huge win for the Yorùbá community, as it felt like our birthright was being stolen from us. The community was able to stand together and fight for what we felt was being taken away from us. Personally, it showed me how strongly people felt about their Yorùbá identity and the lengths they'll go to to protect it."
Wider impact?
It will be interesting to see how the UK IPO deals with any future applications incorporating the Yoruba name or any other cultural expression. The question becomes: should registrations be limited to those who can prove a legitimate stake in the name? If so, how does a potential right owner go about demonstrating that?
A social enterprise like CultureTree would likely have no problem making its case. In my view, it has a legitimate stake because of the work it carries out for the betterment of the Yorùbá community and the African diaspora as whole. But what if someone of Yorùbá heritage is keen to capitalise on the name in a way similar to Timbuktu's business model? The answer could be the relevant communities of heritage coming together to file a collective trade mark, which is then used with permission. However, the logistics and policing of that would be a nightmare. I am reminded of the Taita community in Kenya, a community of female basket weavers in Kenya's Taita-Taveta County that acquired, with the assistance of the WIPO, a collective mark for TAITA BASKETS ASSOCIATION, thereby successfully protecting the IP and tradition inherent in their handwoven baskets.
Isimi's view is that "no one should own sole rights to the YORUBA name in its singular form. Anyone with a legitimate stake should be able to use a derivative of it in their branding, as we do with YORUBA STARS and YORUBA KIDZ. Filing a collective trade mark would be very difficult to do, and I highly commend the Taita community for being able to do this."
For its part, CultureTree has taken its fight a step further and has launched a petition1 asking the UK Government (and in essence the UK IPO) to put in place rules to protect cultural expressions. The main purpose of the petition is for the Government "to review the rules for the registration of trade marks, and reform these to protect the names of ethnic groups, geographical locations, languages and cultures from being trade-marked in their singular form". At the time of writing, the petition had a long way to go to get to the 10,000 signatures necessary for the Government to respond, but the effort is certainly a start.
Encouraging signs
The Trade Marks Act 1994 allows for trade marks to be refused on the basis that the mark applied for is "contrary to public policy or principles of morality". However, as yet there is no particular provision for excluding marks that are related to a cultural expression, and the granting of the YORUBA trade mark in the first instance indicates that the threshold of examination of such marks is low. I accept that it is not the UK IPO's remit to police such marks, but perhaps as the world is getting smaller and with information and innovations becoming more accessible, we are likely to see campaigns such as CultureTree's having more of an impact. This may become the catalyst for various trade mark offices taking a step back before granting one single proprietor a potentially perpetual monopoly to a name that contains a cultural expression from which the relevant community will not benefit.
It is also encouraging that WIPO's Intergovernmental Committee is looking into how to develop an international agreement for the protection of traditional cultural expressions. Yet, while changing the law will go a long way towards curbing the registration of cultural expressions, as practitioners we can also play our part. In the same way that we carry out pre-filing checks for linguistic connotations and prior use, a simple Google search can reveal whether a word is a cultural expression. IP lawyers and brand owners will have to make the conscious (and sometimes brave) decision to consider another name, no matter how alluring the name that has been decided upon is.
Certainly, the J'OUVERT and YORUBA STARS incidents should serve as reminder to brand owners to consider their choice of marks carefully, especially if they might include a cultural expression. It would not be ideal for them to find themselves on the other end of a successful and ultimately brand-damaging campaign by those opposing such use.
As Isimi told me: "Our fight is not only for YORUBA but for every ethnic group, language, culture, tribe, location that is in danger of being exploited for commercial gain." With such sentiments in mind, brand owners should not underestimate the power of a community rallying to lend its voice to a cause. Social media has given people an immediate forum to be heard, especially the Davids who have long felt that they did not have the resources to raise their voice against the Goliaths of this world.
Author
Senior Associate, Kilburn & Strode LLP