Top filers 2019
CITMA Review has completed our annual investigation of filing data for the past calendar year to provide details of the top UK-based filers of UK and EU trade marks.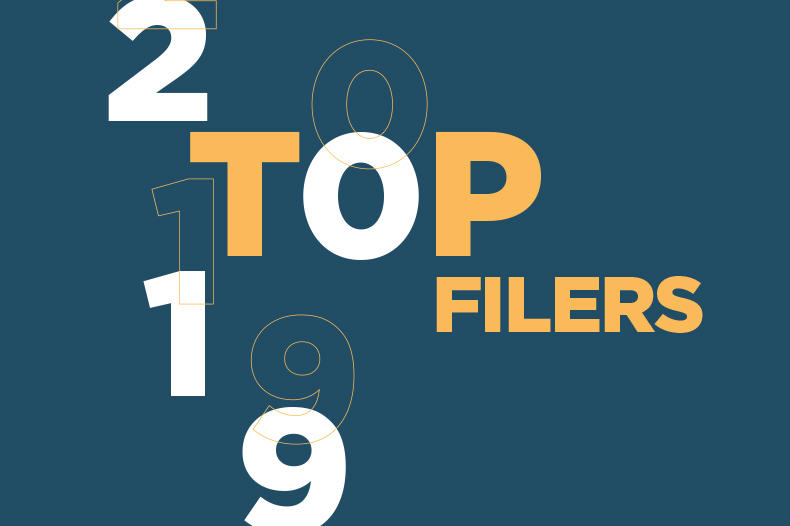 Data provided by Corsearch. Figures represent filers that are the current UK agents for UK or EU trade marks for which applications were made in the 2019 calendar year.
Figures do not include WIPO designated filings, corporate filers or representatives of single corporate entities. Where firms have acquired other firms during the year, the full representation of filings may not be captured.
Where firms have multiple IPO accounts under different naming conventions, we cannot guarantee complete representation. Where entities are tied, they are ranked in alphabetical order.
Figures should not be relied on for official reporting, marketing, advertising or publicity purposes. Neither CITMA nor the CITMA Review can accept responsibility for errors and omissions, notably where an individual practising at a firm is listed individually.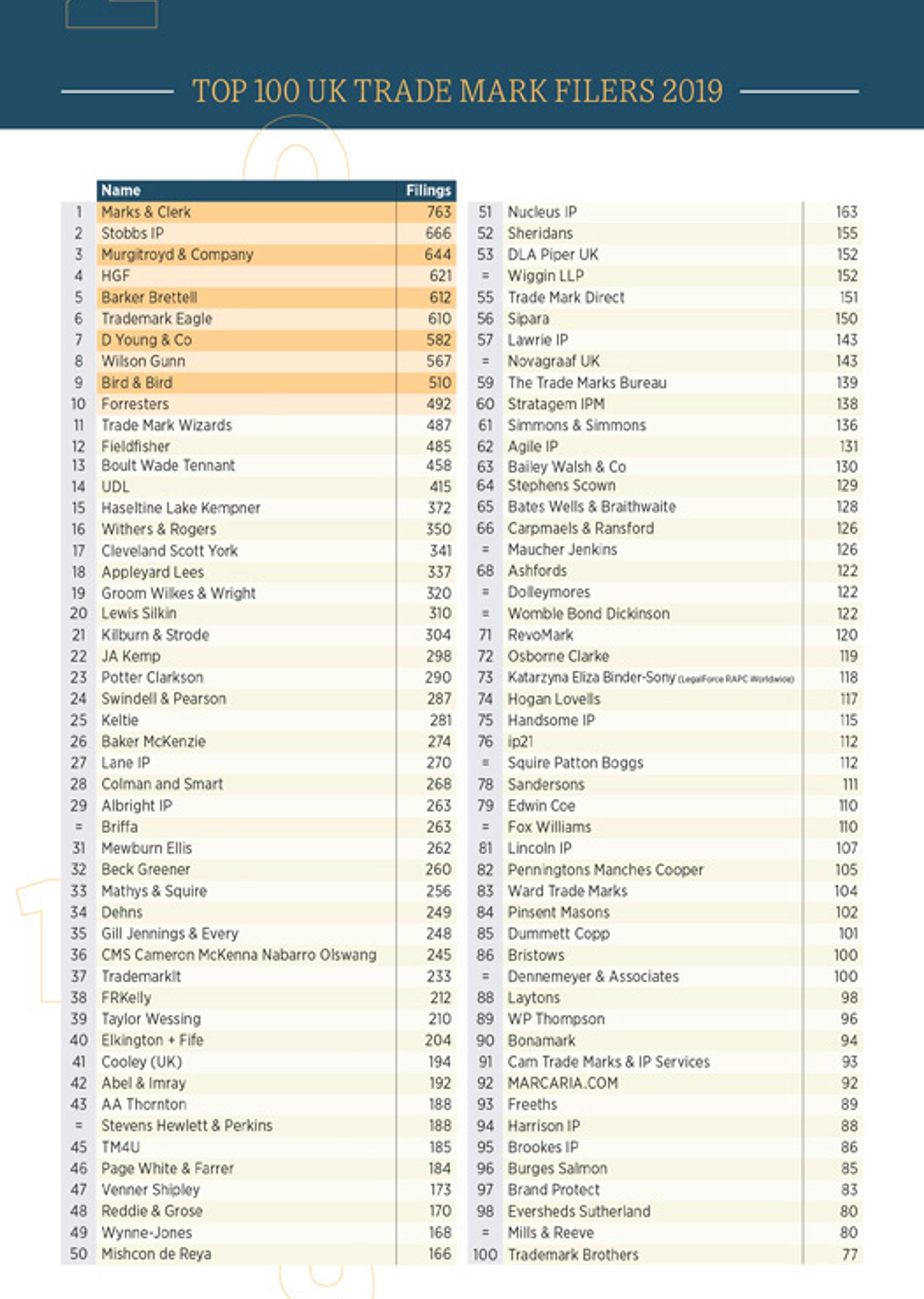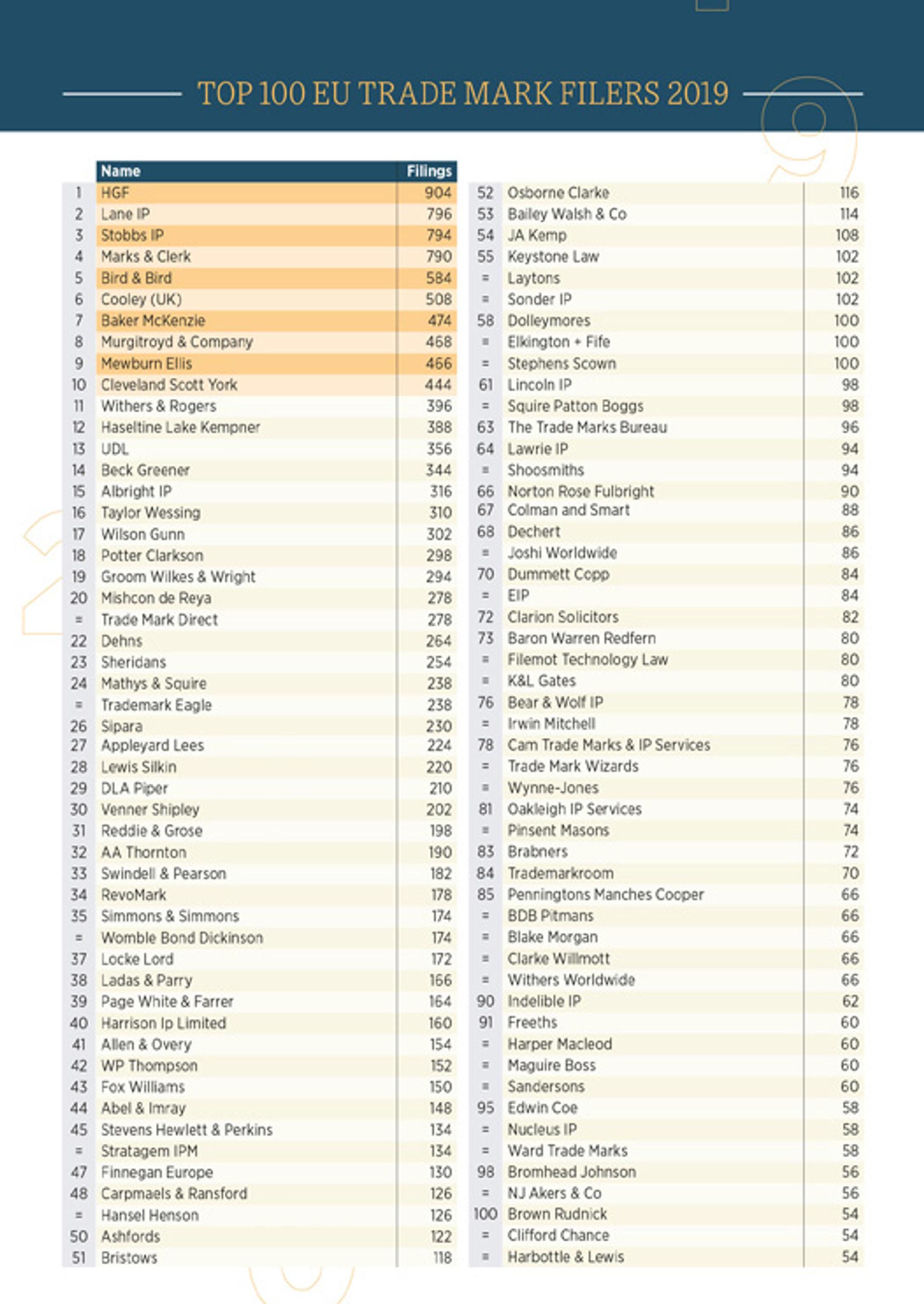 2019 TOP FILERS - With thanks to Chris McLeod, Chartered Trade Mark Attorney and Partner at Elkington & Fife, and a member of the CITMA Review working group, who reviewed the Corsearch data.
Click here to view the full CITMA Review as a PDF
More CITMA Review features: