Environmental credentials are hotter than ever
We investigate the innovative changes brands have made to pave the way, and what business owners should consider when promoting their goods or services as 'environmentally friendly'.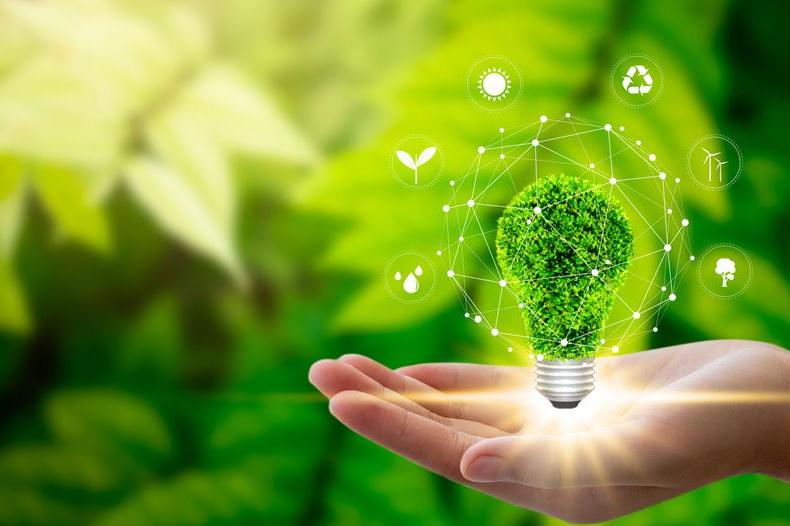 With average yearly temperatures on the rise, it has never been cooler to be environmentally conscious. Companies are increasingly on the lookout to provide offerings that appeal to our inner eco-warriors.
Rewinding the effects of fast fashion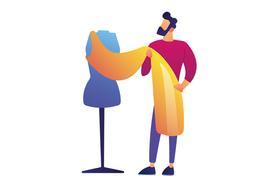 Eco-credentials are gaining an increasing amount of traction on the high street, where clothes retailers have historically operated by relying on fast-fashion, high footfall and quick turnover.
Over the last few years, clothing retailers have started to offer more than 'a fashion fix', by empowering consumers to make more environmentally conscious buying decisions.
H&M
H&M launched its garment collecting service in 2013 with the aim of reducing the number of clothing and textile items sent to landfill.
Customers can return any clothes in any condition and the items go on to be re-worn (sold as second-hand goods), reused (made into other fabric goods), or recycled (into different materials, e.g. insulation).
Denim
The denim industry is notorious for its use (and pollution) of water as part of the manufacturing process. Key players have now cottoned-on to new ways of production to try and reduce their environmental impact. Levi Strauss & Co runs an in-store recycling scheme, but it also has a Water<Less® range of denim.
The company published a document on 'Water Innovation' back in March 2016, sharing its findings on reducing water usage in denim production.
Levi Strauss open-sourced its findings so that others could learn from them and develop further. Another household name, Wrangler, has developed a foam-dyeing technique which significantly reduces water usage during the denim dyeing process.
Shoes
Popular shoe retailer Converse has created an entire line of trainers made predominantly from recycled materials. Its 'Renew' range is part of the company's "commitment to design towards a waste-less future".
The shoes are typically made from recycled PET from plastic bottles, recycled denim and off-cuts from its main-line manufacturing process, which can result in a more unique product for the end consumer.
Coffee cups and plastic wraps 'to go'?
The UK government's ban on the supply of plastic straws, drinks stirrers and cotton buds was due to come into effect in April 2020, but has been pushed back until October due to Covid-19. However, the ban was in large part a display of people power and the delay needn't stop consumers for honing in on other ways to reduce single-use items.
Coffee cups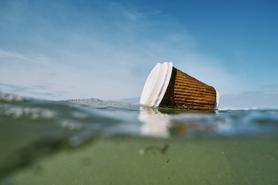 Disposable coffee cups contribute an incredible amount to landfill. Many are lined (to avoid leaking and to provide a degree of heat-proofing), but this can make the cups hard to recycle.
It is often cited that of the 2.5 billion single-use cups used every year in the UK, only 0.25% are recycled. There has been some movement towards the use of biodegradable cups though many independent and chain coffee shops also provide discounts to consumers who bring their own receptacles: cue the companies that provide more eco-friendly, reusable versions.
KeepCup has been on the UK bean-scene for some time. It is an Australian company and, since 2016, it has invested in local manufacturing in the UK to reduce its carbon footprint. In a move that may seem controversial to some, the company charges shipping for every order to highlight the environmental impact of shipping goods.
Plastic wraps
Compostable magazine wrappers are also becoming increasingly popular. Your monthly publication is now more likely to arrive on your doorstep covered in a potato starch wrapper, which can biodegrade along with your household food waste, rather than hitting the bin and ending up in a landfill.
It's all in the detail – an environmental ethos from the outset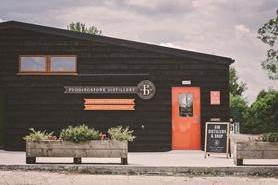 Hertfordshire-based Puddingstone Distillery created its award-winning Campfire Gin brand with an 'outdoorsy image' with the slogan 'Spirit of the Outdoors' to match. The brand was developed with a strong sense of 'eco' in mind.
Kate Marston runs the distillery with her husband Ben, and almost all of the decisions made by the business have some kind of environmental consideration attached.
Kate said:
"Our glass bottles were chosen because they don't have the glass plug at the bottom which means less material used in the production and less fuel and packaging when transporting the bottles - they are lighter and smaller."
The Distillery also made a limited edition 1594 Boxmoor Gin made with rare juniper as part of a collaborative project with The Boxmoor Trust to celebrate their 425th anniversary.
The Boxmoor Trust is a self-supporting charity who manage 500 acres of land with a remit to maintain the area's natural environment and wildlife on behalf of the local community.
Kate said:
"The Trust saved the rare juniper plants when the A41 road was built through the area and they have been cultivating them ever since. £2 from each bottle sold was donated to the Trust.

We also worked with a local paper mill to make a paper from spent botanicals – the paper was then used for bottle swing tags."
However, this eco-friendliness does not come cheap.
"It is more expensive to be eco-friendly but especially more so for smaller businesses who purchase in smaller quantities", said Kate.
She also notes that sourcing suitable eco-friendly alternatives can be difficult and often there is very little choice when looking for items like labels and packaging.
"There's a lot of criteria that needs to be balanced. Our anti-tamper seals are made from extruded wood cellulose that originates from wood pulp derived from renewable resources - they decompose in around 2-3 months. We made the decision to pay extra for these because they are made in the UK and we saved on transportation costs and time. They also air dry whereas previously we would have to shrink each plastic seal with a heat gun."
Cheers to that!
It's (still) not easy being 'green'
If you have a product or service that you want to promote, it is worth considering applying for a trade mark. Trade marks act as badges of trade origin, so consumers can rely on them when making a repeat purchase of goods/services they like (and avoid the ones they don't).
However, those looking to jump on the 'eco-bandwagon' are unlikely to be able to gain trade mark protection for marks that include elements that are commonly used in trade to indicate that goods/services have environmental credentials. For instance, trade marks incorporating the elements ECO / ENVIRO / GREEN are more than likely to be refused. The idea is that these terms should remain free to use and that no one company, business or individual should be able to stop others from using terms which describe the characteristics of their products.
It is also worth bearing in mind that any claims made regarding the eco-credentials of products must 'stack up' otherwise the user may run the risk of falling foul of the UK advertising codes.
Reputation
Once you have obtained a trade mark and developed a reputation for your brand, it is important to ensure it is not misappropriated or damaged by third party imitations. Trade mark owners may be able to act against third party use of an identical/similar mark which is contradictory/incompatible with their brand message.
For instance, the sports clothing brand KAPPA was successful in an action against a company seeking to use KAPPA for tobacco products. Whilst the parties' goods were very different, the negative connotations of smoking were incompatible with the 'healthy image' of the sports brand. Similar arguments may apply where brands are specifically built on eco-credentials, and consumers buy into that ethos. It is is important to stay alert to third party uses which may damage that covetable image.
A Chartered Trade Mark Attorney can advise whether new filings are recommended, and can handle/oversee the filing of trade mark applications. A Chartered Trade Mark Attorney can also conduct clearance searches and provide an assessment of trade mark infringement risks and possible damage to reputation.
Speak to a Chartered Trade Mark Attorney today
Author
Director of Trade Marks, Founders Law Limited