UK designs hit record highs
UK design applications surged to new highs in April 2021 the latest official data from the UK IPO reveals.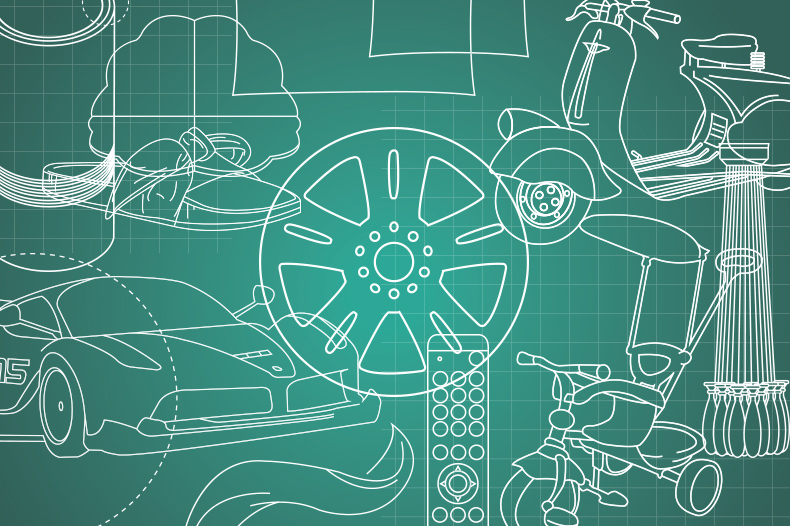 A total of 6,794 design applications were filed at the UK IPO in April 2021, which represents a more than 200% increase from April 2020 and 250% increase from the same month in 2019.
This is the first time more than 6,000 designs were filed at the UK IPO in a single month. The numbers of these designs filed in April via the Hague System for international designs was 716 - the most in a month since the UK joined back in 2018.
In 2020 a total of 31,460 UK designs were filed. Between January to April this year 22,769 have already been filed setting the UK on course to surpass the 2020 total by the end of June this year.
Trade marks
Trade marks continue to be filed at the UK IPO in huge numbers. Some 18,000 were filed in April, which although fewer than in March this year, represents a nearly 100% increase on the same month in 2020.
69,948 UK trade mark applications were filed between January and April this year, up from around 37,000 for the same period in both 2019 and 2020.
The data shows that in February 2021 the number of international trade marks applications designating the UK surged past 2,000 for the first time to 2,014 designations. March and April also saw more than 2,000 designations.
| | UK TMs | UK designs |
| --- | --- | --- |
| Jan 2021 | 15,686 | 4,792 |
| Feb 2021 | 16,412 | 5,347 |
| Mar 2021 | 19,936 | 5,836 |
| Apr 2021 | 17,914 | 6,794 |
Source: UK IPO, May 2021
Click here to download the full dataset from the UK IPO