Facing the music
Allister McManus gives a hearing to some music-related cases which offer important lessons for IP practitioners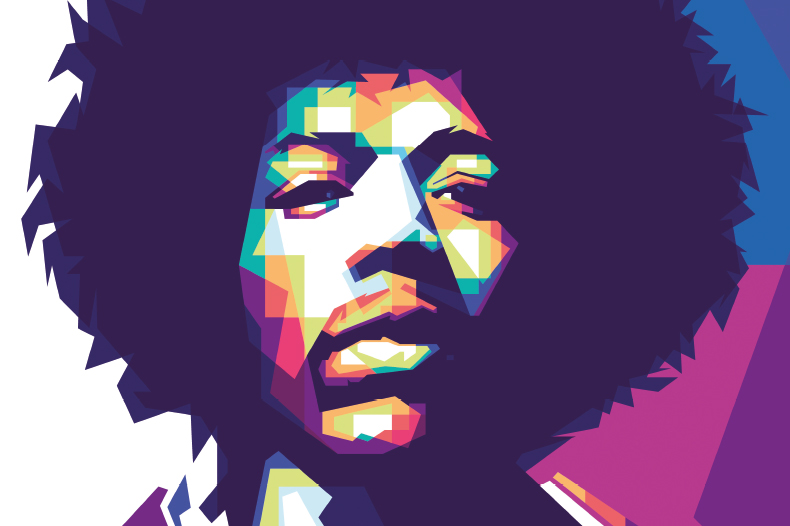 The start of a solo artist or musical group's career (and the camaraderie and excitement that goes along with that) has a tendency to cloud good business sense, particularly regarding IP.
During those formative moments, the main focus is on getting a record deal, writing and recording music, and promoting this precious product to the masses, not to mention trusting management to "sort it all out".
This has inevitably led to a rich seam of music‑related disputes, some of which offer important lessons for artists and IP/legal practitioners.
This article will examine a selection of these, which encompass not just trade marks but also delve into copyright and contract law.
It will also discuss relevant aspects of US law, as the author has been fortunate enough to be able to call upon the insight of US attorney David Perry, a Partner at Blank Rome LLP.
Legal haze
A series of disputes that deserve a generous amount of detail relates to legendary guitarist Jimi Hendrix, who seems to have signed some questionable contracts back in the day. This made his legal affairs more a case of "peace, love and misunderstanding".
The resulting legal mess which followed his untimely passing in 1970 included an ongoing lawsuit filed against him by his music publisher PPX.
Hendrix's legal woes and the loss of control over his back catalogue resulted in the release of recordings of dubious quality for many years after his death, threatening his musical legacy and brand.
Enter Experience Hendrix (EH), successor in title to Hendrix's estate. At first, this was administered by Hendrix's father, James 'Al' Hendrix, along with the family attorney, and later an LLC formed by James Hendrix and his daughter Janie.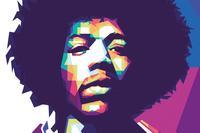 The family eventually gained full control of Hendrix's affairs in 1995, after pursuing protracted litigation in Seattle against the family lawyer and former companies involved in the estate's administration.
EH has wasted no time with a clean‑up operation since taking over. This has included pursuing PPX for breach of a 1973 settlement agreement, which Hendrix would probably have seen as karma at its best.
Most importantly, EH set about restoring the quality, accuracy and consistency of Hendrix's back catalogue by signing with Universal/Sony.
It has issued well‑received posthumous albums of unreleased material, such as the successful First Rays of the New Rising Sun, and substantially shored up trade mark protection.
The EH website summarises the organisation's intent well: "Experience Hendrix is the official family company charged with managing the name, likeness, image and 100% of the music of Jimi Hendrix's legacy… Sister firm Authentic Hendrix LLC manages the name, likeness and image of Jimi Hendrix and oversees the licensing and development of new merchandise opportunities".
As to why it took the family so long to regain control of Hendrix's estate and establish the LLC, CEO Janie Hendrix explains: "It took us two and a half years. Prior to that, we never thought we were out of control. We thought that our attorney had our best interests at heart and that he was handling it in our best interests."
The EH website provides everything from "Quick‑Link License Request Downloads" to permission forms to reprint any portion of Jimi Hendrix's lyrics. The site makes it clear that those wishing to be involved with Hendrix products should play by the rules.
When asked about musical licence and master recording requests which EH receives for soundtracks, movies, television usage and DVD products, Janie Hendrix confirms that the estate gets around 25 such requests a week, not all of which are approved.
She says that the first soundtrack usage EH ever approved was the Nicolas Cage and Meg Ryan film City Of Angels in 1998.
This turned out to be a smart move, as the soundtrack achieved quadruple platinum status and brought Jimi Hendrix's music to a wider audience.
From the start, EH has sought to expand the business to include affiliated companies dealing with specific aspects of Jimi Hendrix's music. A good example is its offshoot, Dagger Records, which handles high‑quality bootlegs, acquiring tapes of whole concerts or jams.
It advertises releases which are "restored from original tapes, remastered to the highest industry standards…".
This canny arrangement reduces EH's issue with bootleggers and offers releases that can only be found on the Dagger Records website and in its catalogue.
The EXPERIENCE HENDRIX and later AUTHENTIC HENDRIX word and device marks, which feature on all physical albums, DVDs/Blu‑rays and digital releases, are great examples of how trade marks can facilitate trust between consumers and the sellers of products they purchase.
These marks have, since the late '90s, provided fans with confidence that they are purchasing an official and high‑quality Jimi Hendrix product.
As for strategy, EH has filed for protection of the EXPERIENCE HENDRIX mark in numerous territories since at least 1997, including marks for JIMI HENDRIX and variations, notably the stylised signature mark.
What's more, EH has demonstrated a consistent approach to trade mark protection and expanding its portfolio, with new applications filed as recently as July 2021.
The estate has also shown no fear in resolving, pre‑emptively issuing and defending legal proceedings concerning everything from trade mark issues to breach of contract suits and royalty claims, to ensure that Jimi Hendrix's former business dealings do not unfairly exploit his legacy and value.
For example, in 1973 and before the family took over control as EH LLC, the estate settled the ongoing proceedings issued by Jimi Hendrix's previous publisher PPX against him for breach of an agreement dated 15th October 1965. ([2003] EWCA Civ 323, Experience Hendrix LLC v PPX Enterprises Inc)
The agreement committed Jimi to "produce and play and/or sing exclusively" for PPX for three years from that date. In addition: "He was to make his services available at PPX's request with a minimum of 10 days' notice to produce no more than four titles per session, with a minimum of three sessions per year."
"He would receive in return the nominal sum of US$1, plus "1% of the retail selling price of all records sold for his production efforts". PPX had the right to reimburse itself from first profits for "all cost of studio, musicians, etc".
Hendrix argued at the time that the agreement was invalid because it was harsh and unconscionable and/or an unreasonable restraint of trade.
The settlement finally reached and incorporated in a court order on 7th March 1973 provided that PPX was entitled to the masters of some of Hendrix's recordings listed in Schedule A of the settlement agreement, provided PPX paid royalties to EH.
However, in 1995 and 1999, PPX granted licences to masters not listed in Schedule A. EH sued for breach of the original agreement and unpaid royalties.
This then led to an appeal filed by EH, which raised an interesting principle of English law on whether a court can and should order the recovery of damages or an account of profits where it is difficult to prove financial loss.
This was because there was no indication as to what retail sales these licences led to, or what royalties were earned by PPX under them. EH admitted that it had no evidence, nor could it ever get any, to show or quantify the financial loss suffered as a result of PPX's breaches.
In its judgment, the Court of Appeal decided that it was appropriate to grant an order "requiring PPX to account to [EH LLC] in accordance with… the settlement agreement". There had, the Court of Appeal said, been "a deliberate breach by PPX of its contractual obligations for its own reward".
EH recently found itself back in the news in January this year, in a dispute with the estates of Hendrix's former bandmates Noel Redding and Mitch Mitchell – bassist and drummer for The Jimi Hendrix Experience respectively – regarding claims for historic royalties.
The dispute started when EH's label Sony received a letter in December 2021 from UK attorney Lawrence Abramson, representing Redding and Mitchell's estates.
The letter claimed that the label and EH owed them royalties for some 3 billion streams of The Jimi Hendrix Experience's material, suggesting that the amount for "such streaming figures and sales is estimated to be in the millions of pounds".
In a rapid response, EH and Sony filed a pre‑emptive suit in the US District Court for the Southern District of New York.
This was filed on the basis that "[the Mitchell and Redding estates'] threats of suit have created a real and reasonable apprehension of liability on the part of [the Hendrix estate and Sony Music]."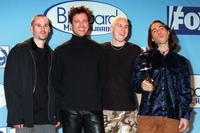 EH claims that Redding and Mitchell signed agreements in the early '70s which released the Hendrix estate from legal claims, while also agreeing not to sue the estate in the future.
According to EH, Redding and Mitchell were compensated for signing, and the agreements remain valid.
On the basis of the activities we've summarised, EH arguably sets the benchmark for how the estates of artists should operate.
To put it bluntly, you don't want to mess with this family. Indeed, the primary lesson is to have your business and legal affairs in order from the start.
Of course, this was easier said than done in the '60s and '70s, when the music industry and its approach to contract negotiations were very different than they are today.
In the event that things are left in a mess, an estate and its lawyers should waste no time in beefing up trade mark protection, disposing of legal issues where possible, and forming a robust marketing, IP protection and enforcement strategy.
Decide on how you want to present and protect the artist's legacy and associated IP rights, and consider EH's approach to be the model answer.
Semi‑charmed rights
The Californian pop rock band Third Eye Blind, known for its catchy '90s rock anthem "Semi‑Charmed Life", has been involved in numerous court cases in the US.
These tend to involve claims from disgruntled ex‑band members about ownership of the group, finances, royalties, songwriting credits and trade mark disputes, usually targeting frontman Stephan Jenkins.
Apparently quite the shrewd businessman, Jenkins first found himself sued by the band's original guitarist Kevin Cadogan following the latter's unpleasant split from the band in June 2000.
Cadogan filed a multi‑million‑dollar lawsuit against the band and its management, claiming fraud, wrongful termination and breach of contract.
Cadogan shared songwriting credits with Jenkins on 16 of the 27 songs on the band's first two albums, including the hit "Semi‑Charmed Life".
He claimed that he was fired without warning because he refused to agree to a deal that would have included a US$1m advance to record an EP and start an Elektra Records imprint.
To make matters worse, after the band's gig at the Sundance Film Festival in January 2000, Cadogan claimed he was left stranded in Utah and stuck with a hotel bill, while the rest of the band raced off to perform on a late‑night talk show with Cadogan's replacement.
Cadogan and the band finally reached a settlement in June 2002, for an undisclosed (but probably eye‑watering) amount, just before trial began in the US District Court in Oakland, California.
Cadogan later claimed in interviews that Jenkins had set up the Third Eye Blind corporate entity predominantly in his favour and without Cadogan's knowledge, and that it was not the partnership he thought it to be: "I was leveraged out of the group because I wanted shares to be given to the rest of the band members, not just to one guy."
Unfortunately, Third Eye Blind's relationship with Cadogan's replacement, Tony Fredianelli, also fizzled out in around 2009.
He filed proceedings against Jenkins and the band in 2011 for, among other things, unpaid touring funds, songwriting credits and royalties, in a trial which revealed some harsh realities about interband politics.
In 2013, a court in California dismissed the majority of his claims but awarded Fredianelli US$447,329 in unpaid touring revenue (minus US$9,256 for making personal charges on the band's credit card).
The Court rejected most of his breach of contract, partnership and royalties claims, finding no admissible evidence of the consent of the other band members to enter into a co‑ownership agreement.
As the owner of three US trade mark registrations for THIRD EYE BLIND (nos. 3714056, 3714057, 3608823) and one for "3eb" (no. 88452720) in classes 9, 16, 25 and 41, Jenkins issued cease and desist letters in 2016 alleging trade mark infringement by former members Cadogan and Aaron Salazar.
The pair had been performing Third Eye Blind songs together and had mentioned being former members in show listings.
Jenkins and Third Eye Blind successfully convinced ticket service Eventbrite to remove all mentions of the mark THIRD EYE BLIND from the Cadogan‑Salazar event listings.
Cadogan called the cease and desist letter to Eventbrite an extension of Jenkins' harassment. Most recently, in 2019, Cadogan filed proceedings for disputed royalties following the band's anniversary deluxe re‑release of its debut album.
This saga demonstrates the difficulties that bands can face with differing personalities and opinions, especially when it comes to business decisions.
Like any corporate entity and partnership, it is important to maintain a cohesive approach among band members and ensure that you have an understanding of company law and ownership when forming a band.
Attorneys should advise clients to create a legal document that clearly sets out the rules in the event that members depart or the band breaks up.
Les Paul is more
Another fascinating case involves an interesting point of US trade mark law relating to infringement in the context of the relevant consumer and degree of attention.
It particularly demonstrates how finely balanced trade mark law is for 3D/shape marks. In 2001, luxury guitar brand Paul Reed Smith (PRS Guitars), which has been endorsed by the likes of Carlos Santana, released its single‑cut guitar model, which arguably resembled the traditional Gibson Les Paul.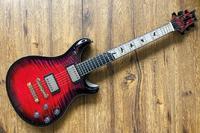 Subsequently, Gibson Guitar Corporation filed trade mark infringement proceedings against Paul Reed Smith on the grounds that the model infringed Gibson's US trade mark registration no. 1782606 for its Les Paul single cut‑away guitar.
At first instance, a Federal District Court ruled that the PRS Singlecut was an imitation of the Gibson Les Paul and granted Gibson injunctive relief. This required PRS to cease manufacturing of that model by the end of 2004.
PRS appealed, and in 2005 the US Court of Appeals for the Sixth Circuit reversed the decision and dismissed Gibson's suit and injunction, allowing PRS to resume production.
The Court of Appeal's decision was primarily based on the understanding that guitar‑buying consumers are acutely aware of various guitar brands, used to imitations and not easily confused when making a purchase, particularly at PRS and Gibson's retail prices.
It is a classic example of the importance of the degree of attention and the relevant consumer in trade mark disputes, and the difficulty in enforcing shape marks.
It also demonstrates the need for a manufacturer to form a view on whether a new product will infringe before starting production, as an injunction will cause substantial financial loss.
Bad blood
The savviest of all the subjects in this article is surely Taylor Swift, who was denied the music artist's copyright Holy Grail of owning your own master recordings after her previous label, Nashville‑based Big Machine Records, was bought by media proprietor Scooter Braun.
As part of the sale, Braun owned all of the master recordings, music videos and promotional artistic works owned by Big Machine, including Swift's first six studio recordings and related content.
Braun later sold Swift's masters and related works to investment firm Shamrock Holdings for US$300m, on the condition that he would continue to earn revenue from the works.
Swift has claimed that she tried to buy the masters for years, but Big Machine had offered unreasonable conditions, which the label denies. Swift was also unhappy with the sale to Shamrock Holdings and turned down its offer of an equity partnership.
The dispute reached boiling point after Swift alleged that Big Machine had prevented her from using her older material for the 2020 Netflix documentary Miss Americana and added insult to injury in the same year by releasing "Live from Clear Channel Stripped 2008" without Swift's approval.
Swift took the audacious decision to gain ownership of her first six recorded works by re‑recording them – essentially creating new masters.
Swift has distinguished the new releases as "Taylor's Version" and sweetened the deal for fans by ensuring that each release includes a second "side" of rarities relating to that album cycle.
Despite Scooter Braun's complaints about being villainised in the press, Swift's bold action has earned many supporters in the music business.
The move has, so far, proved to be a resounding success, with the first two "Taylor's Version" album releases, Fearless and RED, topping the album and singles charts.
Many radio stations replaced the original recordings with "Taylor's Version", giving Swift all of the radio spins. Clearly, the music‑buying public wants Swift to reap the rewards.
It's hard not to see echoes of Experience Hendrix LLC in Swift's desire to control her copyright and musical legacy, and there is much to admire in her innovative approach.
As for lessons, while it can be difficult to negotiate at the start of a career when an artist lacks star power, an agreement which allows an artist a reasonable opportunity to buy their masters, or which grants the label a limited term in which to exploit the works, should be the ultimate goal.
A Lady A dispute
Bringing us up to date is a recent US trade mark dispute featuring country music band Lady A, when changing its name from Lady Antebellum.
The band had decided to change its name over the perceived link between the word "Antebellum" and slavery, but it faced a dispute with blues singer Anita White, who has performed as Lady A since the 1980s.
White argued that the band was trying to "erase" her as Lady A. The band's transformation therefore hit a stumbling block, with White asserting herself as the senior user of the mark and criticising the band for rebranding without contacting her.
However, in a motion filed in Nashville in February 2022, the parties asked the court to dismiss their lawsuits and reached an undisclosed settlement. The terms of their agreement, including who can continue to use the name, have not been made public.
It would be easy to say that this dispute highlights the importance of carrying out thorough pre‑filing register and common searches, but it's difficult to be overly critical of Lady A, the members of which found themselves caught between a rock and a hard place.
Trade mark merits aside, it highlights a tricky scenario of cultural shifts and the unexpected need to course‑correct, despite the ramifications such a move can have where a senior user emerges.
Back to the landing page
Allister McManus is a Chartered Trade Mark Attorney at Elkington & Fife