Introducing CITMA mentoring
Our brand-new mentoring scheme has launched, giving our members the opportunity to guide, support and grow within our profession.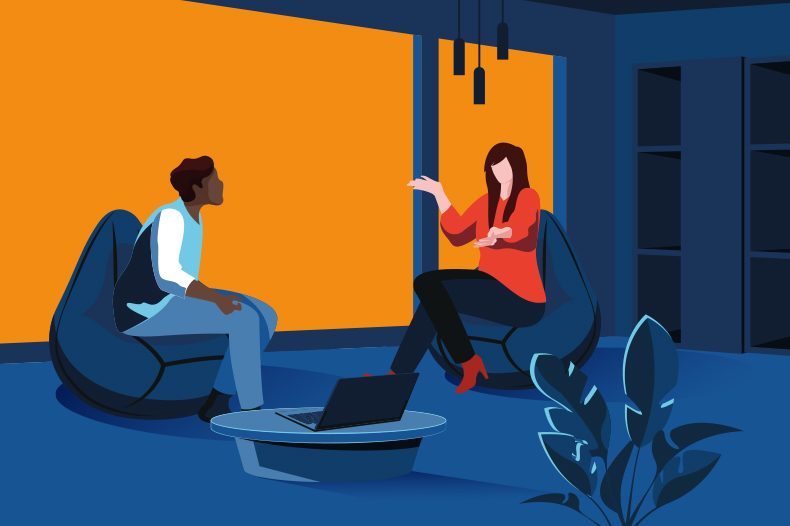 The mentoring scheme is exclusively available to CITMA members and will help to connect trade mark professionals looking to grow with mentors who have skills and experience to share.
The scheme is designed to benefit both mentors and mentees. Whatever your career stage, and whether you want to find someone to help your career progression, or want to share your expertise and build coaching skills you are encouraged to register for the scheme.
Join the scheme
Finding connections
Our platform allows mentors and mentees to search for connections based on areas of interest and expertise, allowing participants to focus on the points that they most want to explore.
Sign up for the programme today, and to begin identifying other participants with whom you believe you could build a valuable relationship.
We recommend maintaining each mentoring relationship for at least six months - during this time, you can explore questions that you have about your career, and gain clarity on how to achieve your professional goals.
Once you and your mentoring partner have decided to develop a relationship, it will become your responsibility to arrange times to meet up either online or in person.
The mentoring scheme will allow us to offer you further opportunities to learn from one another, particularly in a more independently managed context.
Our member survey in 2022 demonstrated that the main reason more members don't volunteer with CITMA is that they don't believe they have the time to do so, with 57% citing this as their primary reason.
This scheme will offer a lower commitment way to get involved for a fixed period of time, while still sharing the benefits of your experience and knowledge.
Am I eligible?
Any member of CITMA is eligible to join the mentoring scheme. As learning and career development never comes to an end, we would also invite you to consider signing up as both a mentor and a mentee.
This allows you to benefit from the insight of someone with more experience or who has undertaken a certain career path, while also sharing your knowledge with someone at a more junior level of their career.
The scheme will be hosted on an online platform provided by PLD learning. As a participant, you will be able to use the platform to manage your mentoring relationships and to search for other participants.
In addition to helping you to identify your partnerships, the platform will also offer you access to a variety of resources which you can use to guide or supplement your regular meetings with your mentor/ mentee.
To sign up to CITMA mentoring or to learn more about it, please click here