A 'kick'-start to change
At this year's Autumn Conference Emmy Hunt and Edwina FitzHugh from Potter Clarkson shared the impact the Sky vs SkyKick case could have on trade mark law and practice.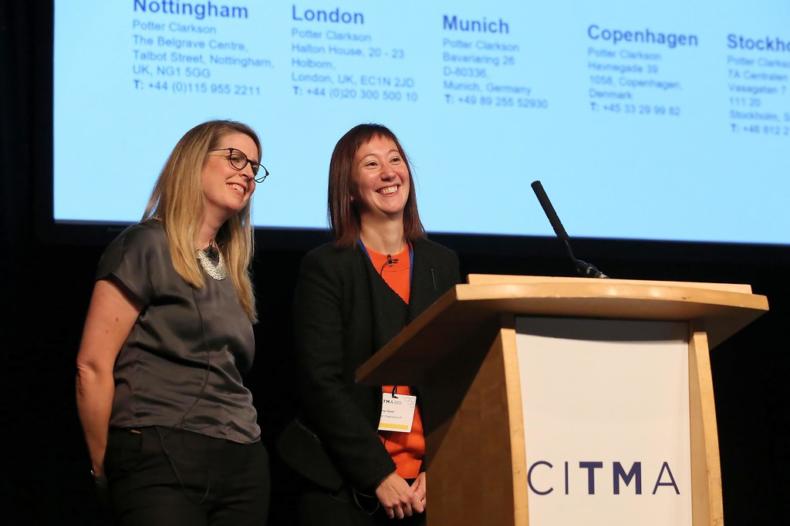 "Can we use lemons to make lemonade?" Edwina asked, "best practice is changing and as a profession, we need to come up with a new best practice to make sure that we continue to protect our clients' rights".
"There will be real challenges for the registries if they need to police bad faith and intention to use issues and then address the problem of cluttering on the register as well. The kind of changes we are talking about would probably require amendments to trade mark laws.
"This does illustrate the significance of the impact of the SkyKick decision could have," explained Emmy.
EU fee restructure
We've seen the impact of one significant change according to Emmy, which is the reform of European Union Intellectual Property Office (EUIPO) fee structure for EU trade marks, as part of the 2017 reforms.
The structure change now means that you can't get 'three for the price of one', which helps businesses filing for a trade mark understand what exactly they are filing for, Emmy explained. "Clients are now a lot more reluctant to file so broadly, and certainly there are now more EU filings in just one or two classes.".
Changing terminology
Emmy went on to discuss how computer software could possibly be put in a category of its own – "class 9a perhaps?" as its definition is continuously changing and developing. This would help narrow down broad filings according to Emmy.
EU and US specification
Another area that the Sky vs SkyKick case highlights is specification. Edwina discussed how the specification length in the EU compares to the U.S. This showed a significant difference in average length, with the U.S. proving to be a lot less broad. "In my view, we should consider adopting perhaps the U.S. approach with narrower specs," Edwina stated.
Sub-mark
Emmy and Edwina's also raised the idea of filing a sub-mark. Would it be helpful for some clients to register a sub-mark to help differentiate between good faith and bad faith, they asked.
"The CJEU might disagree with the Advocate General's opinion and follow the existing procedure that prevents the division of bad faith" Emmy stated, "but we're going to end up with this issue of total effective trade mark registrations, where there is a lack of intention to use the mark for all goods and services.
"Not only could that affect a really large number of trade mark registrations and create a massive obligation for all of us to start reviewing trade mark portfolios."
Registry procedures
Emmy went onto explain that there would also need to be a registry procedure that would allow a limit to all of those defending specifications, so they don't fall foul in future validity proceedings.
"We're not necessarily going to be relying on existing procedures because those registrations are already infected in their entirety," Emmy continued, "we have already seen some of the procedures implemented by the EUIPO following IP translator, and that was pretty painful for most of us. But it could be redeployed.
"Without the procedurals, some allowance for bad faith at the time of filing could be remedied by a later specification limitation. The alternatives would be looking at refiling on a fairly massive scale".
Proof of use-package
Finally, Edwina highlighted advice that clients should have a 'proof of use-package'. The Sky vs SkyKick case has shown that such a package would help significantly and to assist clients for the future, so they won't face the same issue – rather than relying on evergreen content.
Future everyday practice
"It's clear that best practice is changing and it's vital that we talk to our clients now about their filing programmes and how best to ensure their trade mark rights are not left open to attack," explained Edwina.
"To conclude," said Emmy, "however the Court of Justice (CJEU) decides Sky vs SkyKick, these issues have all been raised. They're clearly very important and relevant in the UK system and we need to address them. Both in terms of law and in terms of our application. The impact is certainly going to be wide-reaching and is going to affect our everyday practice".
Emmy Hunt and Edwina FitzHugh are both Chartered Trade Mark Attorneys at Potter Clarkson.
Download Emmy and Edwina's presentation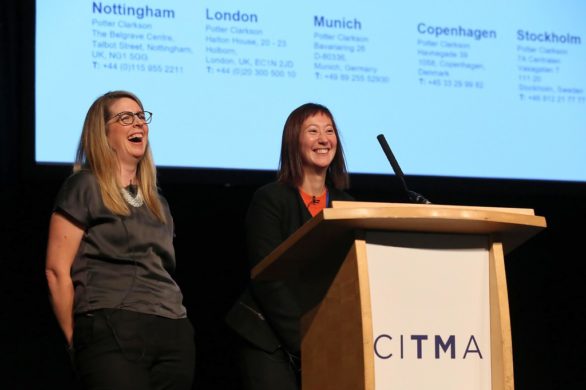 Emmy Hunt and Edwina FitzHugh discussed how the CJEU's decision in the recent SkyKick case might lead to changes in how the UK and EU Registries examine trade mark applications and third party proceedings.