EUIPO rights of representation – what we know
We have brought together all the information currently available on the future rights of representation for UK professionals before the EUIPO.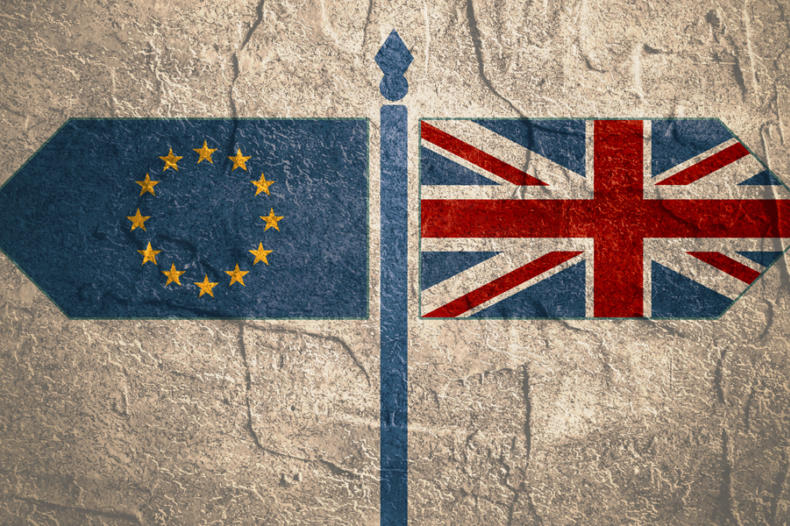 Since the EU referendum result was announced in June 2016 there has been little clarification on the status of UK representatives before the EUIPO post-Brexit.
Parliament voted on 29th January 2019 to avoid a no deal exit, but this is not binding on the Government and therefore you should prepare for possible exit at 11pm, UK time, on 29th March 2019 (update: an extension has been granted until 31st October, click here to read).
We have set out below what we know and what requires further clarification.
Rights of representation - deal
If a deal between the UK and EU is agreed, it is likely to include a transition period of nearly two years – possibly until 31st December 2020. That was the end date of the transition period in the Withdrawal Agreement (with possibility of further extension).
During the transition period as envisaged in the Withdrawal Agreement, the status quo would be maintained, so those who presently have the right to represent before the EUIPO would maintain those rights for the duration of the transition period and may continue to act in ongoing procedures. The transition period could be extended with cross-EU agreement.
Representatives will continue to be able to act in ongoing proceedings until they are complete. Article 97 of the Withdrawal Agreement states that "before the end of the transition period, a person who is authorised to represent a natural or legal person before the EUIPO in accordance with Union law was representing a party in a procedure brought before that Office, that representative may continue to represent that party in that procedure. This right shall apply to all stages of the procedure before that Office."
Whilst the UK is treated as an EU member state, it should be possible for newly qualified attorneys to be entered on the EUIPO's register of representatives, although it has not been confirmed by the EUIPO that this will apply throughout a transition period.
In its white paper on the future of IP post-Brexit, the UK Government stated that it "will be seeking to establish a joint practice arrangement whereby UK and EU legal representatives will be able to jointly support clients with cases before EU institutions, including before the EUIPO and the CJEU".
What form this arrangement would take, whether it could be negotiated and the practical implementation of, it are all uncertain.
We have also been informed by the Minister for Intellectual Property, Chris Skidmore MP, that the Government will "seek a comprehensive arrangement on trade in services, which will cover a wide range of sectors, including professional and business services." We will continue to raise the issue of rights of representation, to seek to ensure this is part of the future arrangements.
Rights of representation - no deal
If the UK leaves the EU without a deal, it is likely that UK representatives will formally lose their rights of representation before the EUIPO on exit
In accordance with the provisions of the European Union Trade Mark Delegated Regulation (EUTMDR), there should be a minimum period of two months for rights holders to change their representative.
We therefore believe that the EUIPO will notify rights holders who continue to have a UK representative, asking if they wish to change their representative to an EEA one: this is a requirement for non-EEA rights holders.
However, it is not yet clear when the EUIPO would send such a notification.
We have made representations to the EUIPO asking that representatives are notified as well as rights holders. This will be beneficial for clients / rights holders in administering any change required. We are working with the EUIPO to ensure that this process is as smooth as possible.
It is hoped that representatives will continue to be able to act in all ongoing proceedings until they are complete, but this has not yet been confirmed.
Address for service in the UK
When an application is filed for a UK trade mark or design at the UK IPO, an address for service must be supplied which is within the EEA (which currently includes the EU and hence the UK). UK rights holders typically have a UK address for service, but there are a number of registrations and applications which list an address for service within the EEA but outside the UK.
There is no current intention by the UK IPO to change this ability to use an address for service outside the UK but within the EEA. The current rules will remain in place at the point the UK exits the EU.
When the EU Trade Marks and registered Community designs are 'cloned', any named representative will also be cloned and listed as the address for service on the new UK registered right.
Filing EUTMs and RCDs
We have received clarification recently (February 2019) from the EUIPO that filing EUTMs and RCDs directly on behalf of clients, as a non-EEA representative, will not be possible.
This would apply from the date of Brexit, in the case of no deal, and at the end of a transition period if there is a deal.
However, a non-EEA applicant that is not represented may file the EUTM application directly, and afterwards appoint an EEA representative.
Of course, designating the EUIPO via Madrid and Hague, allows UK representatives to secure trade mark and design protection in the EU.
Requirements to represent
We are aware that many trade mark firms have made contingency plans to ensure continuity for their clients.
We set out below the requirements to be a representative on the EUIPO's register under Article 120 of the EUTM Regulation.
An individual must either be qualified (legal practitioner) or "entitled to act" (professional representative) before the national office of a member state of the European Economic Area (EEA).
The EUIPO will remove an individual from the list of professional representatives when that individual no longer has capacity to represent (Article 93(5) and Rule 78 CTMIR).
Legal practitioner
Under Article 120, the individual needs:
To be a legal practitioner qualified in a member state in the EEA; and
Have a place of business in a member state of the EEA.
Note that the individual does not need to be qualified and have his/her place of business in the same EEA member state.
Professional representatives
Under Article 120, the individual needs:
To be a national of a member state in the EEA;
To be entitled to act before a trade mark office of a member state of the EEA. This can either be by qualification or because the individual has acted before that office for at least five years (in EEA states where professional qualification is not required); and
A place of business or employment in a member state of the EEA.
Note, again, that the individual does not need to be qualified and have his/her place of business in the same EEA Member State.
Article 78 of the Community Designs Regulation contains equivalent provisions for legal practitioners and professional representatives wishing to act in relation to Registered Community Designs.
Employee representatives
Under Article 119 the employees of certain natural and legal persons may act as representatives before the EUIPO, both in relation to their employer's trade marks and those of other companies within the group. This is potentially relevant to in-house practitioners.
In order for an employee to act before the EUIPO, the individual needs:
To be employed by a company or individual which has in the EEA either: i) domicile, ii) its principal place of business or iii) a real and effective industrial or commercial establishment.
To be acting for their employer or other companies with economic connections with their employer (i.e. other companies within the group), even if those other companies don't have EEA domicile, place of business or a real and effective industrial or commercial establishment.
This means that a UK-based in-house practitioner can act before the EUIPO for all companies within the group, provided that their employer has domicile or relevant activity within the EEA.
Exemptions
The EUIPO can, and has, granted in the past a number of exemptions to the nationality requirement.
However, each request is assessed on an individual basis, at the discretion of the Executive Director of the EUIPO, and the EUIPO has indicated that it will not apply personal exemptions, through that route, to every member of the UK profession.
However, this route might be available to some; and if such a member can also obtain qualification as a professional representative in another current EEA member state then, provided that he/she has a place of business anywhere in the EEA, he/she might be able to continue to act.
Further reading